News
Scooby-Doo Co-Creator Joe Ruby Dies at 87
Joe Ruby and his partner Ken Spears were tasked to come up with an alternative to violent kids' programming and created the iconic Scooby-Doo.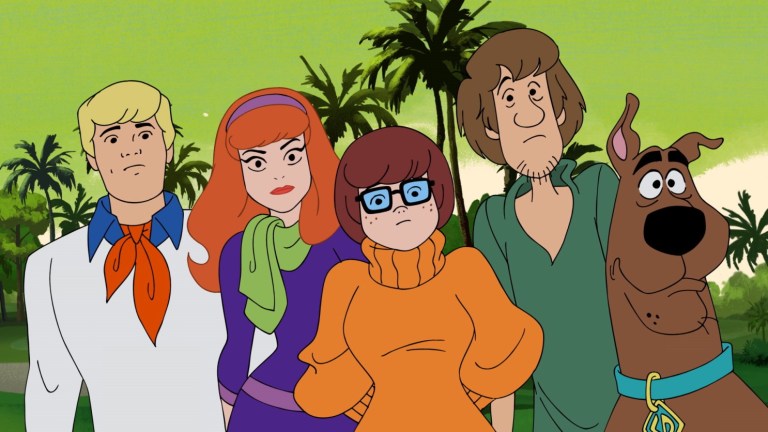 Joe Ruby, best known for co-creating the cartoon Scooby-Doo, died of natural causes at his home on Wednesday Aug. 26, according to Variety. He was 87.
Ruby along with his partner Ken Spears, also made Dynomutt and Jabberjaw, and the 1988 animated Superman series, as well as making cartoons out of Pac-Man, Rubik The Amazing Cube, Donkey Kong. They masterminded Space Ace, Dink the Little Dinosaur, It's Punky Brewster, and TV movies Bunnicula, the Vampire Rabbit and The Cabbage Patch Kids First Christmas.
Joseph Clemens Ruby was born on March 30, 1933. He grew up in Los Angeles and graduated from Fairfax High School. He served in the U.S. Navy during the Korean War. Ruby trained as a music editor at the Walt Disney Studios animation program in the 1950s. He became a sound editor at Hanna-Barbera Productions, where he first partnered with Spears. They wrote a spec script and were hired as staff writers in the 1960s. The pair created the series Jabberjaw for Hanna-Barbera.
Scooby-Doo, Where Are You? was conceived by CBS president of children's programming Fred Silverman, who hired Ruby and Spears to oversee the Saturday morning cartoons. The executive was looking for an alternative to what was seen as violent children's programming. Ruby and Spears developed the series, along with character designer Iwao Takamoto. The team tried quite a few different approaches, including being a rock band, before they chose those meddling kids of Mystery, Inc.: Freddie, Velma, Daphne, and Shaggy, and his cowardly but forever-hungry Great Dane named Scooby-Doo.
While Ruby has said in interviews he never actually tasted a Scooby Snack, he and Spears wrote the first five episodes and story edited all but four of the first 25 episodes of Scooby-Doo, Where Are You? and supervised the entire debut season. Scooby-Doo launched in 1969, ran until 1976 and has been rebooted in countless series and motion pictures.
After the success of Scooby-Doo, the duo left Hanna-Barbera to form Ruby-Spears Productions in 1977. Because the two production houses shared employees, some of the early Ruby-Spears shows, like Fangface, were mistaken for Hanna-Barbera shows. Hanna-Barbera's parent company Taft Entertainment acquired Ruby-Spears in 1981. When Turner Broadcasting bought Hanna-Barbera in 1991, the Ruby-Spears library was consolidated into it.
Silverman went to work for ABC, taking Ruby and Spears with him. They created Dynomutt, Dog Wonder, a series about the superheroic Blue Falcon, and his assistant, Dynomutt, which aired on ABC from 1976 to 1977. They also produced the series Mister T, an 1980s update of Alvin and the Chipmunks, Superman, Thundarr the Barbarian, Fangface and The Plastic Man Comedy-Adventure Hour. Ruby executive produced animated versions the Rambo series and Police Academy: The Animated Series.
Ruby and Spears also created The Barkleys and The Houndcats, while working as writers with Sid and Marty Krofft Television Productions and with Depatie-Freleng.
Joe Ruby is survived by his wife Carole, four children and 10 grandchildren.