Features
Sci Fi Fidelity Podcast: The Witcher
Our genre television podcast hosts discuss The Witcher, a fantasy show on Netflix that defied and exceeded their expectations.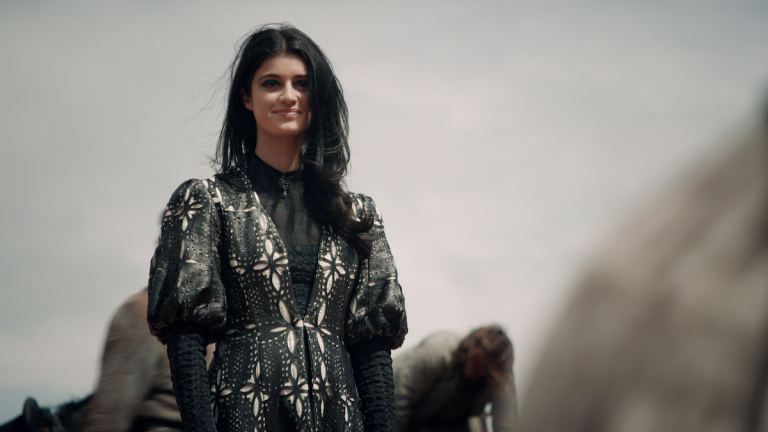 The Witcher may not have been a favorite of the reviewer elsewhere on the site, but it quickly became a favorite here on the podcast as we delved deeper into the three central characters of the show: Geralt, Yennefer, and Ciri. The show may be based on a series of novels and short stories from Polish author Andrzej Sapkowski and a popular video game, but we were able to enjoy the story of the monster hunter and the sorceress and princess whose fate became wrapped up in his on its own merits.
As we are wont to do, we begin with an analysis of the first two episodes of The Witcher, the first of which introduces Princess Cirilla just as her kingdom falls to an invader's attack and she must flee with only one command from her grandmother, the Queen: "Find Geralt of Rivia; he is your destiny!" We also see the witcher himself, as he defeats a fearsome beast on behalf of ungrateful townspeople and a conniving mage. The second episode presents a skillful introduction of a captive sorceress-in-training, Yennefer of Vengerberg, who quickly became our favorite character.
further reading: The Witcher Will Expand Female Characters' Backstories
In the "spoiler zone" of the podcast, we share our overall impressions of The Witcher and pay specific attention to two story arcs: that of the genie and the three wishes and final battle of the season, which introduces plenty of questions about where season 2 might be headed since a renewal has already been secured. There is particular praise for the thematic ideas of destiny and legacy, especially as it applies to Yennefer and the many choices that lie before her in the finale and beyond.
We're betting that much of our audience also enjoyed The Witcher and will hopefully appreciate our take on the critically maligned show — all opinions are welcome here! Be sure to subscribe to Sci Fi Fidelity so that you never miss an episode! Each week we review a currently airing show, discuss a topic of interest to genre television, or interview someone from behind the scenes of our favorite series. Find us in your podcast app of choice or simply listen below!
Subscribe: Apple Podcasts | Spotify | Stitcher | Acast | RSS
Read and download the Den of Geek Lost in Space Special Edition Magazine right here!
Michael Ahr is a writer, reviewer, and podcaster here at Den of Geek; you can check out his work here or follow him on Twitter (@mikescifi). Dave Vitagliano has been writing and podcasting about science fiction television since 2012. You can read more of his work here.