Features
Rick and Morty Season 6: What to Expect
Rick and Morty season 6 has an opportunity to explore the REAL multiverse.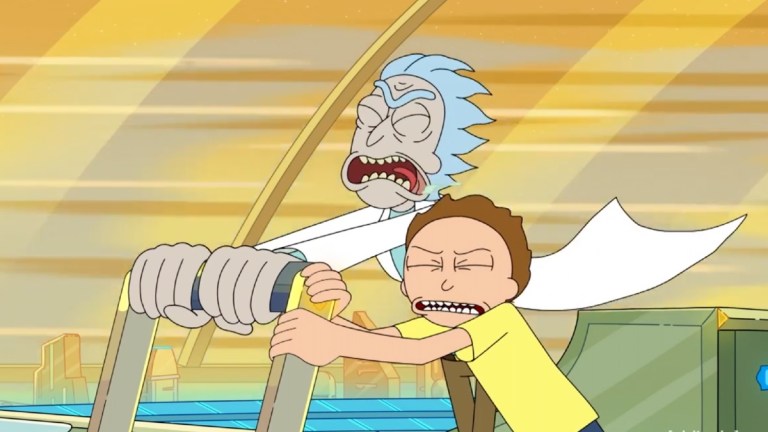 There aren't many guarantees in life. Thankfully, one of them is that we will be getting new episodes of Rick and Morty on Adult Swim … many more new episodes in fact!
You may recall that way back in 2018, Adult Swim cut a deal with Rick and Morty creators Justin Roiland and Dan Harmon to produce a staggering 70 additional  episodes of the show. The deal came before season 4 and since then Rick and Morty has generated 20 episodes, leaving fans with (at least) 50 more to look forward to. 
Each season of Rick and Morty thus far has been made up of 10 episodes (save for the 11-episode season 1), so expect the next batch of 10 episodes to make up Rick and Morty season 6. When can we expect to get that sixth season? Perhaps sooner than you think!
In the past, Rick and Morty's season release schedule has been fairly unpredictable. That should all be changing with the new deal in place. Rick and Morty season 5 arrived a little over a year after season 4 concluded and featured no interruptions save for a three-week break to hype up its finale. According to Harmon, the show's writers were actually working on writing three seasons simultaneously before production on season 5 was even complete. Writing on season 7 (not a typo – season SEVEN) wrapped in early August, so season 6's writing was concluded before even then. With all those factors in mind, don't be surprised if we get season 6 sometime in 2022. Perhaps even in fall of 2022.
Once Rick and Morty season 6 arrives, however, what can we expect to see in it? Usually, this isn't that applicable of a question. The answer is just "well, whatever standalone wacky sci-fi adventures the writers want us to see." Based on the season 5 finale though, season 6 might throw us a bit of a curveball.
Rick and Morty season 5 concludes with some canon-shattering revelations. The first is the complete version of Rick Sanchez's origin story – that the loss of his original Diane and Beth sent him on this self-indulgent journey of universe-hopping sci-fi. Then there's the universe, itself. Simply put: we haven't seen all of it. 
As revealed by Evil Morty, the Ricks of the Citadel of Ricks used a concept known as the "Central Finite Curve" to separate the universes in which Ricks were the smartest entities from all the other infinite universes. At episode's end, Evil Morty uses the information gleaned from Rick's brain to exit the Central Finite Curve and enter into the real multiverse of infinite possibilities.
Now, this doesn't all mean that Rick and Morty season 6 will be a Loki-like serialized tale through the Time Variance Authority. The show will still likely be a series of episodic sci-fi adventures featuring Rick and Morty. But it does open up the storytelling quite a bit more. Even if Evil Morty doesn't come back (though he's bound to eventually), the consequences of shattering the Curve are sure to be felt. 
We've seen a lot of truly wild universes on Rick and Morty through five seasons. Somehow that's only been the tip of the iceberg. There are universes out there in which Mortys reign supreme, or even Beths, Jerrys, or Summers. Imagine what wild, unconquered worlds can still be out there where there's not a Rick keeping them all in line.