Features
Ranking the Monsters of Netflix's Skull Island
Netflix's King Kong animated series Skull Island introduces some new and old faces to the MonsterVerse. Here are our favorites.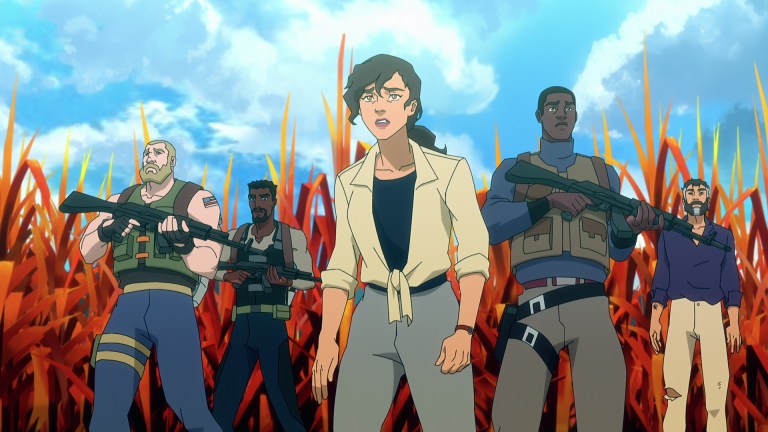 This article contains spoilers for Skull Island.
As adult animation has started to become much more adventurous, daring, and diverse, streamers like Netflix are willing to take chances on shows and genres they wouldn't have touched in the past. A great example of this is the exciting, aesthetically-rich MonsterVerse anime Skull Island. This cartoon is based upon the King Kong universe, specifically 2017's Kong: Skull Island and all that goes along with it, giving a peek into the lives of several shipwrecked individuals who get a little too up close and comfortable with Kong and the many other monsters that inhabit the titular block of land. 
Even though the first season has a good amount of character development for the main cast of protagonists, the stars of the show are certainly the colossal mutants that are on the prowl around Skull Island. There are so many monsters that the shipwrecked crew meets that it can be hard to keep track of all of them and pick a favorite. That's where we come in! Welcome to our rankings of the best monsters in Skull Island from least badass to most jaw-dropping! If we missed your favorite I'm sure you'll let us know kindly in the comments section *fingers crossed*.
8: Plant-Shelled Turtle
One of the least-dangerous monsters on Skull Island is still a wonderful addition to the show. Turtles are one of the truly beloved, yet-teased animal pets amongst people throughout the United States. They may be as slow as a summer night without a fan, but they have a wise look about them. The plant-shell protruding from this one's back is enough to make the Cap (Benjamin Bratt) tear up.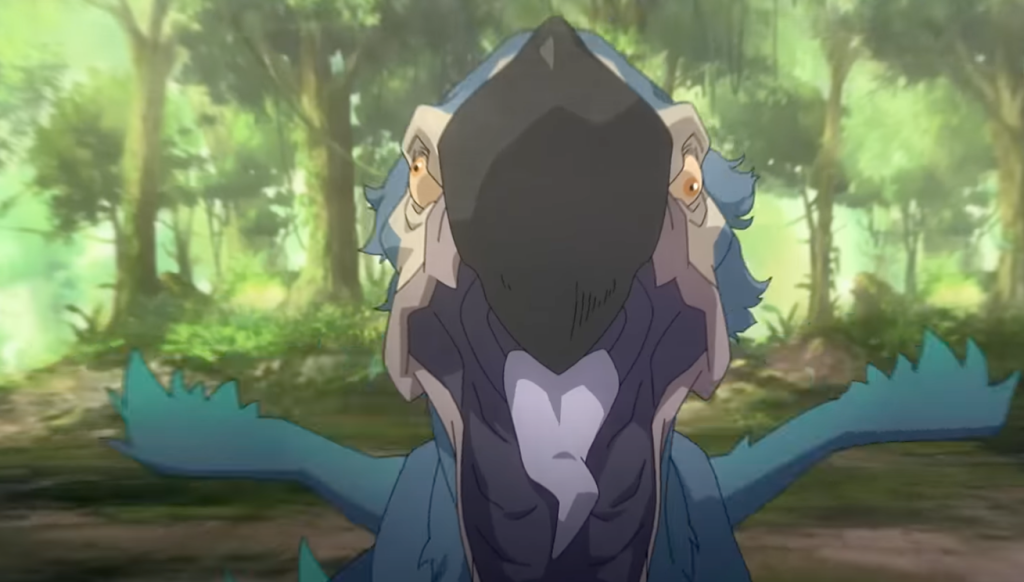 7: Giant Dodo
This gargantuan bird is certainly more intimidating than your typical ostrich or even a cassowary (pardon my PTSD from fighting Boss Cass in the cult classic game Ty the Tasmanian Tiger), but when compared to the other animals on Skull Island, the giant dodo that first appears in the fourth episode "Breakfast Fit for a Kong" is small game for our heroes. The bird is dispatched in small order by Annie's (Mae Whitman) even bigger dog.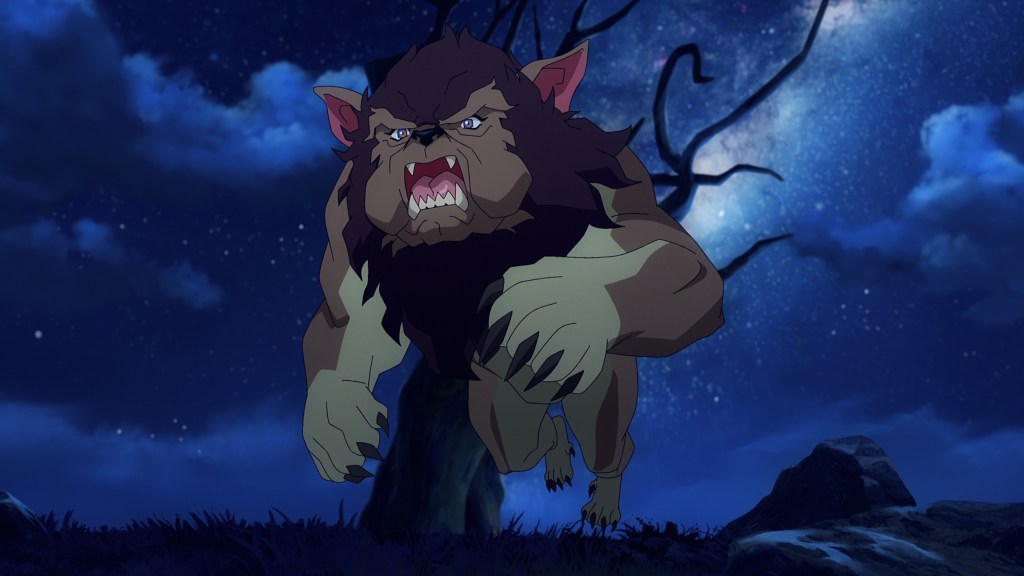 6: Annie's Dog
While a majority of the monsters on Skull Island are depicted as antagonistic in nature, the huge canine friend that Annie uses to ride, hunt, and protect her from danger is a compelling and safe creature that we'd all want to have in our own lives if we were deserted on a fantastical tropical island in the middle of nowhere. Annie's dog isn't Clifford the Big Red Dog, but he's willing to tone down his violent inhibitions for his adoptive owner. The relationship between the two is a fun one to follow throughout the eight episodes.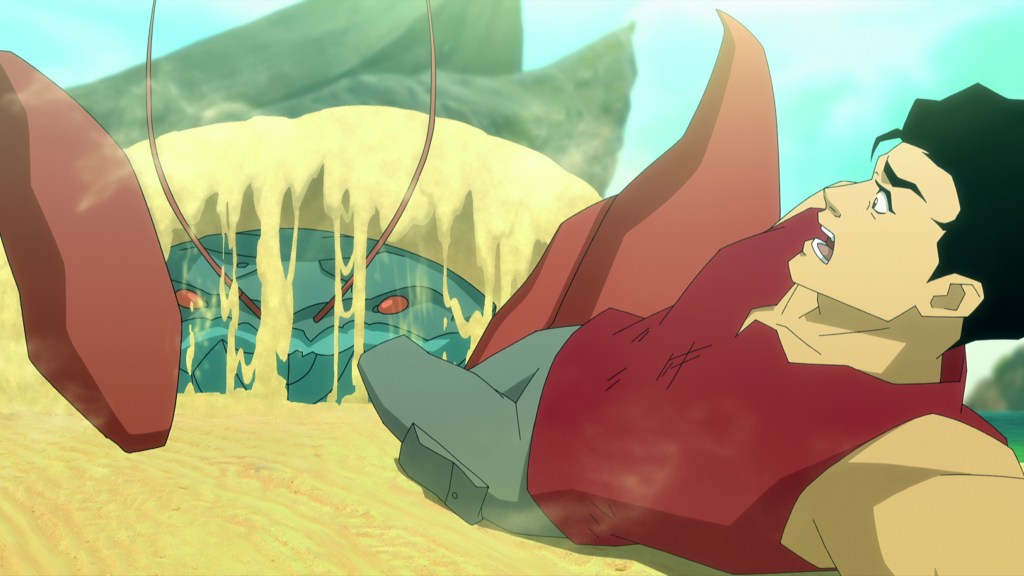 5: Giant Crab
This monster that greets Charlie (Nicolas Cantu) and Mike (Darren Barnet) when the two teens are originally shipwrecked on Skull Island is a rude awakening for any newcomer to the sands of the exotic locale serving as the setting of the series. The giant crab is able to hide in the sands, distract you with one huge claw, and then sneak attack you from another angle with a different appendage. When the crew is able to combat the crab with spears, it's a triumphant first victory for the human captives. 
4: Giant Crocodile
What is it about amphibians and reptiles that induces goosebumps and traumatic shivering in even the toughest and most battle-tested individuals? Whether it's their alien-like looks or the razor-sharp teeth housed in their skulls, when you supersize a crocodile, it's gonna produce some scares. The opening sequence of the third episode "What's Up, Croc?" sees Charlie and Mike fighting for their lives in a river storming towards a waterfall as this giant crocodile sets its sights on their flesh and bones. The only thing that saved them from its agility, fearlessness, and cantankerous claws was Kong himself!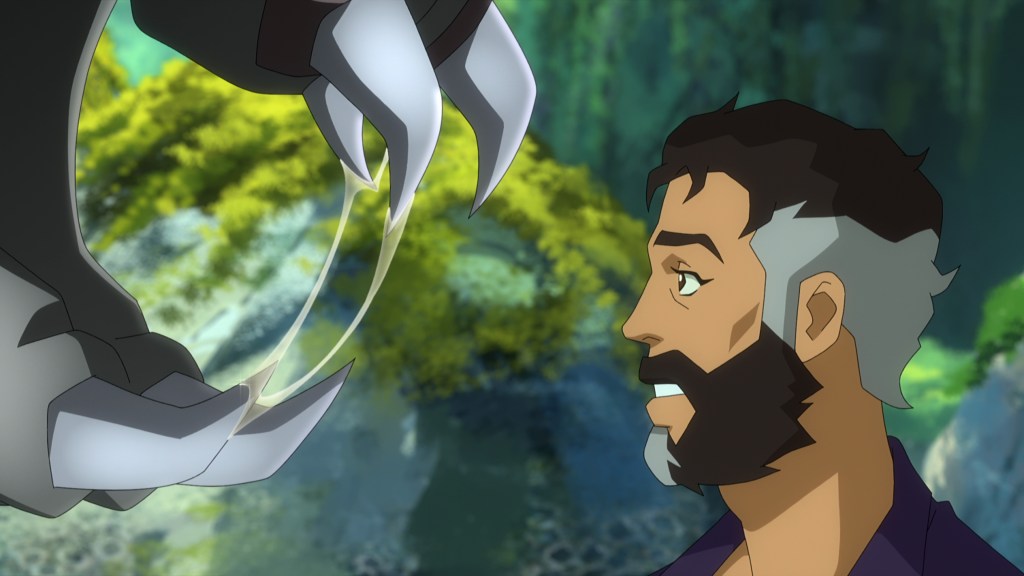 3. Skullcrawler
One of the most feared monsters on the island is the Skullcrawler, and even though he doesn't factor into the story in the same ways as 2017's Kong: Skull Island, the creature is still enough to give anyone the willies. Their elongated bodies and weaponized tongues make them a foe fit for a king (please applaud that pun . . . thank you).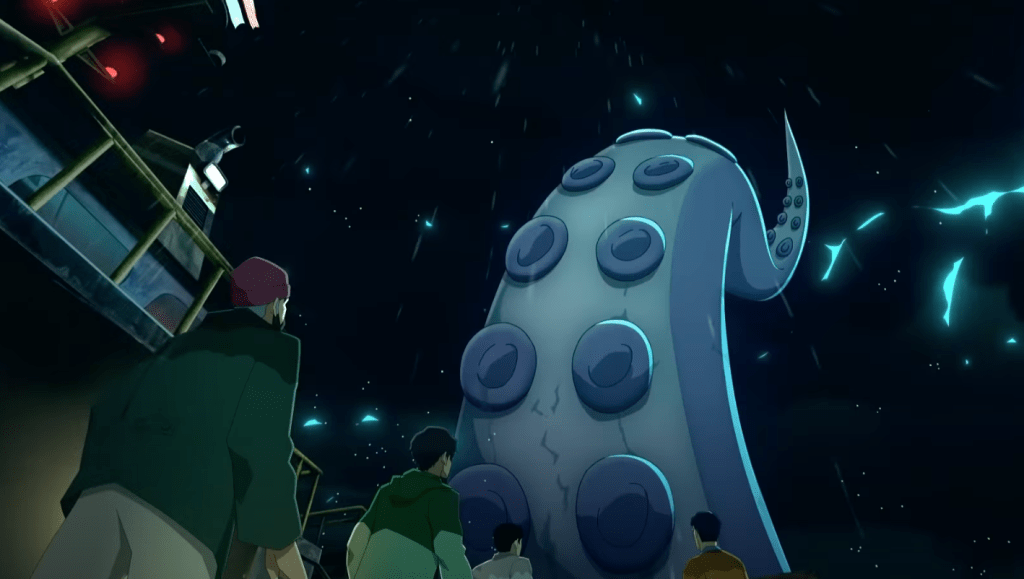 2. Kraken
The enemy that sends the crew to Skull Island in the first episode is an aquatic nightmare from the depths of anyone's imagination! With thick, elongated arms that envelop its prey from a variety of angles, the Kraken from Skull Island is one of the better iterations of this long-time monster from the lore of past Kong movies and shows.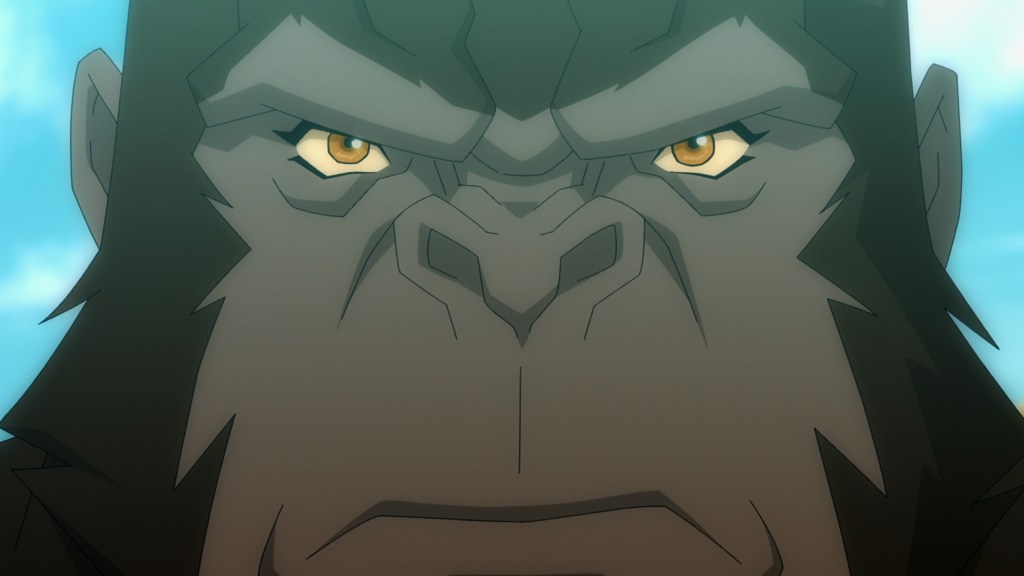 1. King Kong
No matter what iteration of King Kong we get to enjoy, there's always a special aura engulfing his presence. The most fearsome ape to have ever existed is once again a towering force of nature that inspires both amazement and trepidation, all wrapped in a curiosity for what the furry monster will be able to conquer in his path next. Skull Island uses Kong sparingly in the first several episodes before we get to see his full power unleashed in all of its glory! It certainly doesn't disappoint.