Features
Poldark series 4 recap: what happened last time?
A bit foggy on what happened in Poldark series 4? Here's a summary of all the major action before series 5 arrives on Sunday…
Warning: contains Poldark series four spoilers.
Poldark series four was a chunky casserole of death, politics and misery. Couples were estranged, marriages hung by a thread and the local funeral director did a roaring trade. Admittedly, some deaths were less sad than others (Rev Whitworth and Captain Monk Adderley's graves invited more dancing than weeping) but oh, the others.
If you can bear to be reminded, here's where all the characters were left at the end of the last series, just in time for the show's series five return this weekend…
Ross and Demelza
"Strangers who know every inch of one another's skin"
The Poldarks started series four wondering if it was too late to repair their ailing marriage, and for much of last year, the verdict was still out. Demelza's tryst with Hugh had left Ross jealous and Demelza uneasy. Hugh didn't make matters easier by telling Demelza that he'd die without her, and then making good on that promise.
While Demelza grieved for Hugh, Ross was distracted by his political career. Elected MP for Truro (taking the seat from George Warleggan), Ross spent much of the series in London trying "to mend this sad, sorry, broken world." Demelza was left behind to keep the home fires burning and do what she could to stop George Warleggan from putting Pascoe's Bank (containing the Poldark nest egg) out of business.
Ross resisted the temptation London put in his way, spending his days in the House of Parliament making impassioned speeches about protecting the poor, and his evenings bumping into nephew Geoffrey Charles (who'd fallen in with a boozing, gambling, womanising crowd at Harrow) and Caroline Enys. He eventually invited Demelza to join him for a steamy minibreak in the capital, where she aroused the interest of villainous cad and friend of George Warleggan, MP Captain Monk Adderley.
Adderley arrogantly made a wager with George that he would bed the comely Mrs Poldark within a week, a bet he lost when Demelza refused him. Ongoing hostility with Ross led to Adderley challenging him to an illegal duel, which Ross won, killing Adderley in the process.
George and Elizabeth
"Go! See what we've brought her to"
Despite his promise to Elizabeth that he was a changed man and would no longer pursue petty rivalries with Ross and co., George stayed true to form in series four. His long-standing hatred of the Poldarks wasn't helped by Geoffrey Charles carelessly pointing out how much young Valentine looked like Ross, stoking his (correct) suspicion that he wasn't the boy's biological father.
George lost the support of patron Sir Francis Basset by gloating over the Carne brothers' (reprieved) death-sentences, thus losing his seat in parliament to Ross. He quickly bought another seat, and joined forces with odious playboy Captain Monk Adderley.
When not scowling at Ross in London, George was trying to bankrupt him in Cornwall, and destroy the life of Ross' brother-in-law Drake Carne. Both attempts were very nearly successful – indeed, George's goon burned down Drake's smithy, leaving him without a living or a home.
All the while, George's social climbing attempts continued and eventually paid off with the news that he was to receive a knighthood. Every gain however, became a loss when Elizabeth died shortly after giving birth to her third child and George's first – baby Ursula. In order to persuade George that Valentine really was his son, and was indeed born at eight months, Elizabeth induced early labour with Ursula, and died from complications of the medicine she'd used to do so.
Before Elizabeth died, she apologised to Morwenna for her role in marrying her to Ossie, made peace with Demelza and forgave Ross.
Dwight and Caroline
"Tears must fall"
After Dwight's prisoner-of-war experiences last series, the Enyses had another year of heartache. Soon after the birth of their daughter Sarah Caroline, Dr Enys noticed a fatal heart defect in the child and she soon died. Attempting to outrun her grief, Caroline left Dwight behind and moved to London, where she kept busy with a whirling social life. Ross urged her to grieve for her child, and eventually, Caroline returned to Dwight. By the end of the series, she intimated that she was ready to become a mother again.
Drake and Morwenna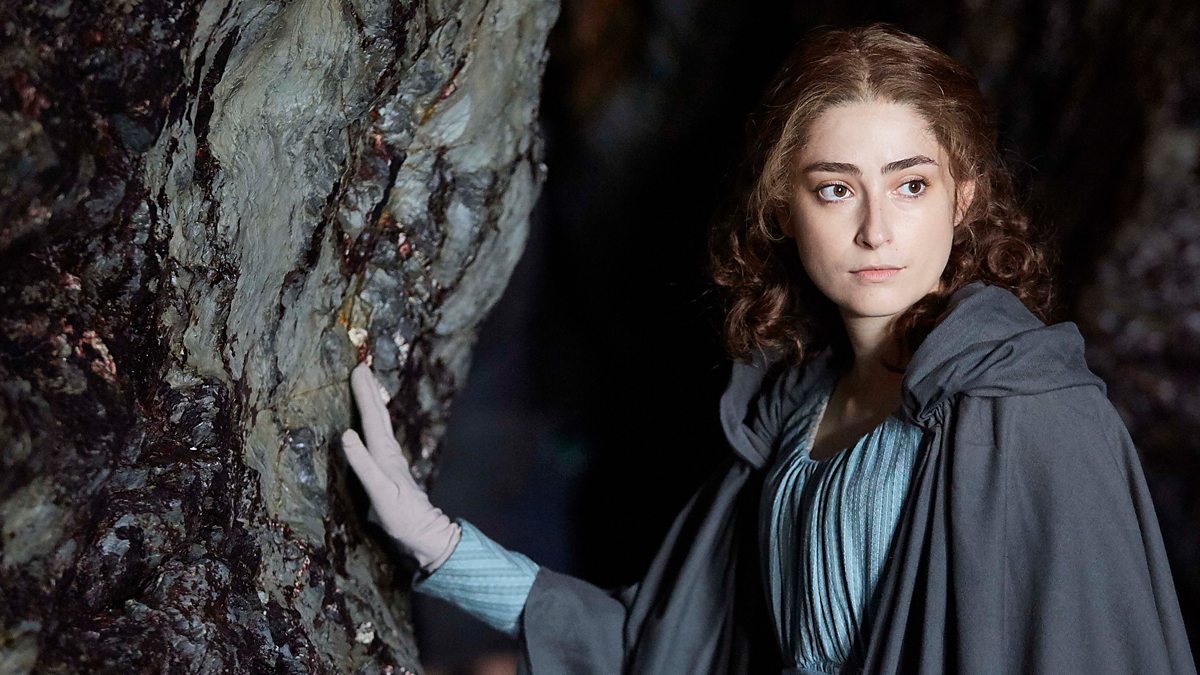 "Can ye not see that there be hope?"
It was another tough year for these two. Drake was almost hanged in the series premiere, while Morwenna's odious husband Rev Whitworth continued to abuse her, and his awful mother Lady Whitworth took Morwenna's infant son John Conan away from her care. Ossie then attempted to have Morwenna committed to an asylum because of her depression, and it was only thanks to Dr Enys that he didn't succeed.
By the time Ossie died a violent death (attacked by the husband of Morwenna's sister Rowella, with whom he'd been having an affair, and then dragged along the ground by his bolting horse), Morwenna was pregnant with her second child. She lost the baby, but her experiences with Ossie had sapped her of all hope and she pushed true love Drake Carne away and threw his seashell bracelet into the waves.
Urged by Demelza to move on from Morwenna, Drake proposed to Rosina Hoblyn but then jilted her on their wedding day after he learned of Rev. Whitworth's death, and went after Morwenna. That made Drake unpopular in the town, and thanks to George, his smithy was burned down. Rosina forgave him, eventually.
Drake, however, didn't give up on love, and when Morwenna told him that she couldn't have a physical relationship after her experiences with Ossie, Drake asked Morwenna to be his wife "in name only". She agreed, and the pair moved into a simple cottage and married.
In other local news
Zacky Morris' son Jago was hanged for inciting a riot at the quay after it was discovered that grain merchants (read: George) had been stockpiling grain and were selling it out of county for a high price, leaving the locals to starve.
Geoffrey Charles was played by a different actor, with Harry Marcus replaced by Louis Davison. In series five, he's grown up again and will be played by Freddie Wise.
George's goon Tom Harry (Turlough Convery) was replaced mid-series by lookalike brother Harry Harry (Danny Kirrane).
Sam Carne lost the heart of Emma Tregirls, who decided she wasn't holy enough for him and married a sailor.
Lord Falmouth tried to influence Ross' parliamentary votes, causing conflict between the patron and the MP.
Ross and his son Valentine Warleggan came face-to-face for a moment, and saluted each other.
George took Valentine's hand after the death of Elizabeth, and with baby Ursula, they visited Elizabeth's grave.
Poldark series five starts on Sunday the 14th of July at 9pm.