News
Peaky Blinders series 6 news, cast, story, guest stars, filming
Tommy Shelby and co. are coming back for series 6. Here's everything we know about what's coming...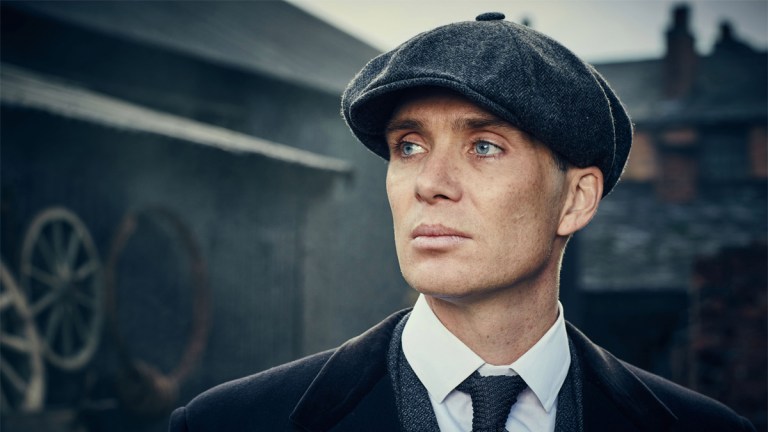 Peaky Blinders started life as a niche period drama with a name that made people screw up their eyes in confusion and ask Peaky-what?
Now more phenomenon than TV show, the BBC series has a festival, a clothing line, merchandise in your local Boots (honestly. 'Mrs Tommy Shelby'-emblazoned water bottles and travel mugs are a thing), as well as celebrity fans up the wazoo. Thanks to Netflix, Steven Knight's story of a working class Birmingham crime family between the wars has gone global.
Sadly, the latest news is that the global spread of COVID-19 has caused production to be suspended on series six of the hit drama. Read more about the decision here.
Posting on his Instagram account on the 27th of January 2020, series six director Anthony Byrne released a snap of the cover page for the series six opener (see below), revealing the episode title Black Day. That title continues a theme from series five, the first two episodes of which were called Black Tuesday in reference to the 1929 Wall Street Crash, and Black Cats in reference to Tommy's superstitious (and spot-on, as it turned out) belief that he was about to be betrayed.
With that shadow looming over the next chapter in the Shelby story, and a cliff-hanger ending, we've rounded up all the series six news there is below. Series five spoilers ahead.
Peaky Blinders series 6 – The Geek Lowdown
How many series are there? Five (and almost certainly two more on the way, though technically unconfirmed)
Renewed or cancelled? Series six is already written (even if we haven't had an official renewal)
Next series air date confirmed? Not yet, but 2021 at the earliest
Where to watch? BBC One and Netflix
What happened last time: here are our spoiler-filled series five reviews, here's a series four recap, and here's a series three recap.
Peaky Blinders series 6 story: war between Tommy and Michael
At the end of the last run, the BBC released several deleted scenes that cast a little more light on some of the series five goings-on. In this six-minute scene cut from the finale, Polly carries out a gypsy ritual to see the future, which tells her that Michael's hostile takeover of the Shelby Co. will end in his death, not that his wife Gina's having any of it.
"There will be a war in the family, and Michael will die" predicted Polly in the deleted scene above. Are those the words of a bonafide gypsy psychic, or a mother terrified of losing her only son? Series six will tell.
Michael and Gina's plan to usurp Tommy's role in The Shelby Company and the ensuing war will bring Gina's character to the fore, suggests series five and six director Anthony Byrne. Speaking on the BBC Sounds Obsessed With… Peaky Blinders podcast in September, Byrne promised "there's a lot to be revealed about [Gina] next series. She's a player, she's a manipulator. She's part of a wider plan."
There's also Tommy's unfinished business with fascist Oswald Mosley to take care of, along with his local constituents, the Billy Boys, the Chinese opium deal, the threat from the UVF, potential traitor Billy Grade and Tommy's own tortured psyche. It won't be a quiet series, we know that much.
Peaky Blinders series 6 cast: Gina's family and the Mitford sisters rumoured
In conversation with BBC Sounds' Obsessed With Peaky Blinders podcast, director Anthony Byrne promised that "Gina, and whoever her family are, will make themselves known" in series six. Gina's uncles, based in Chicago, Boston and Long Island, run whisky and gin from Canada. Which real-life US gangster family might she belong to, and who might play them in the new series?
They're not the only new characters on the way. On the podcast, Byrne also teased the arrival of "some people around [Oswald Mosley] and his world". Might that mean society's Mitford sisters, one of which – Diana – was Mosley's second wife? Speaking to Den Of Geek in July 2019 about series five, creator Steven Knight said the Mitfords wouldn't appear in the show "yet", but indicated that he may introduce them further down the line.
Read more: did you spot the hidden messages in the Peaky Blinders series 5 sets?
Returning regulars include Cillian Murphy, Helen McCrory, Paul Anderson, Finn Cole, Sophie Rundle and Natasha O'Keeffe, though whether Kate Phillips will return as Arthur's wife Linda is as-yet unknown. And with their characters' stories far from finished, series five guest stars Sam Claflin and Anna Taylor-Joy will also be back.
As for new guest stars, Knight has long teased some "quite astonishingly A-list actors who love the show and would love to be in it". Thus far, the producers have preferred "not to make it a 'spot the celebrity' sort of thing," but with the seventh and final season looming, that rule might be relaxed, Knight suggests.
Peaky Blinders series 6 episodes: director Anthony Byrne to return
In an unprecedented move (they usually get a new director for each series), series five's Anthony Byrne is returning to continue the story with season six. In September 2019, Byrne confirmed that he'd read three of Steven Knight's six new scripts and that filming would begin in 2020. "It feels like part one of two," said Byrne about series five, in the BBC Sounds video below.
As usual, Steven Knight has written all six episodes of the series.
Read more: behind the scenes on Peaky Blinders with the official series book.
Peaky Blinders series 6 release date: 2021 at the earliest
The production delay due to the global spread of COVID-19 has cast the schedule of series six into uncertainty. Filming was originally due to start in early 2020, but the pandemic has cut a swathe through UK productions. As soon as news arrives that filming is back up and running, we'll let you know. In the meantime, our thoughts are with those affected.
There's no set seasonal slot for Peaky Blinders, which has aired in summer, autumn and winter before, so all bets are off when it comes to the specific month. After that cliff-hanger ending though, it can't come soon enough.
Read our spoiler-filled reviews of every Peaky Blinders episode so far, creator, cast and crew interviews and more.