Features
Outer Banks Cast: Who Are the Stars of Netflix's New Coming-of-Age Mystery Drama?
Who plays who on Netflix's new coming-of-age drama Outer Banks? We've got the breakdown of this cast of relative unknowns.
Outer Banks is a coming-of-age action mystery, replete with danger, romance, and good old-fashioned whodunit. The 10-episode season, which premiered on Netflix on April 15, features standout performances by a slew of relatively unknown young actors— many of whom, this is their first major role. Read our review here, and find out more about the cast of your new binge obsession below.
Outer Banks Main Cast
Chase Stokes as John B.
Chase Stokes stars as John B., the charismatic leader of the Pogue crew. You may have caught the rising star in an episode of Stranger Things, or Daytime Divas, but Outer Banks is Chase Stokes' breakout role. You'll see him next playing Martin in Dr. Bird's Advice for Sad Poets, based on the novel of the same name. You can find him being lightly self-deprecating and (and promoting Outer Banks) on Instagram @hichasestokes.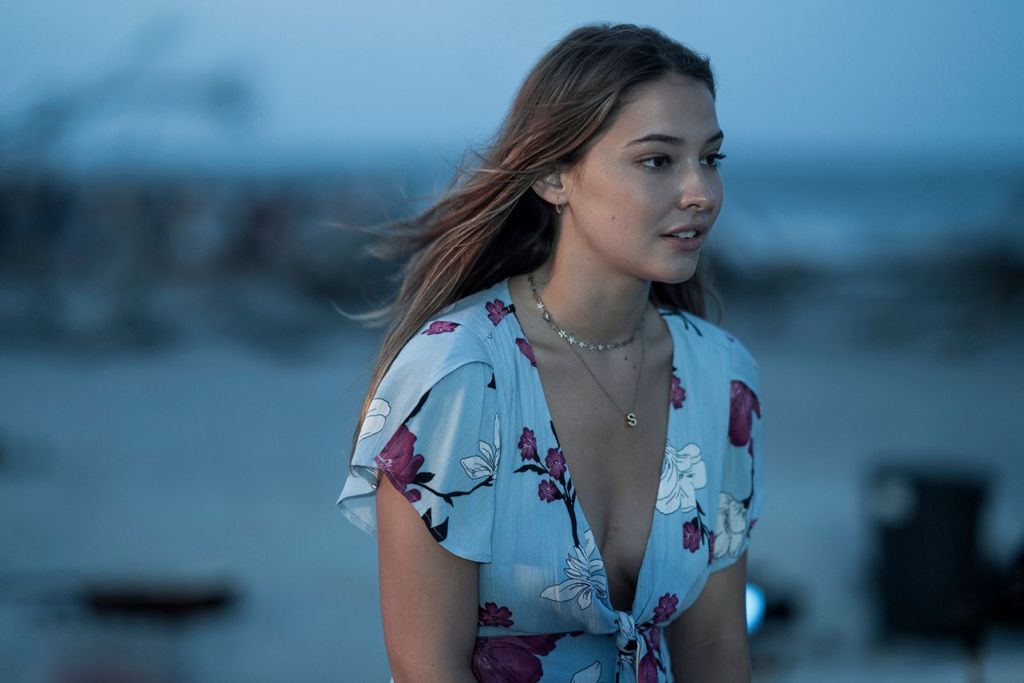 Madelyn Cline as Sarah Cameron
Madelyn Cline plays vivacious queen bee (alongside her golden-boy boyfriend Topper) of OBX Sarah Cameron. Previously, Cline has made a few appearances on young adult vampire drama The Originals as Jessica, a French Quarter witch and Harvest Girl. She also makes a recurring appearance as Spirit Captain Taylor Watts in Vice Principals. You'll see her next opposite Sofia Hublitz in the coming-of-age thriller What Breaks the Ice, as Emily. You can find her on Twitter @madelyncline and Instagram @madelynecline.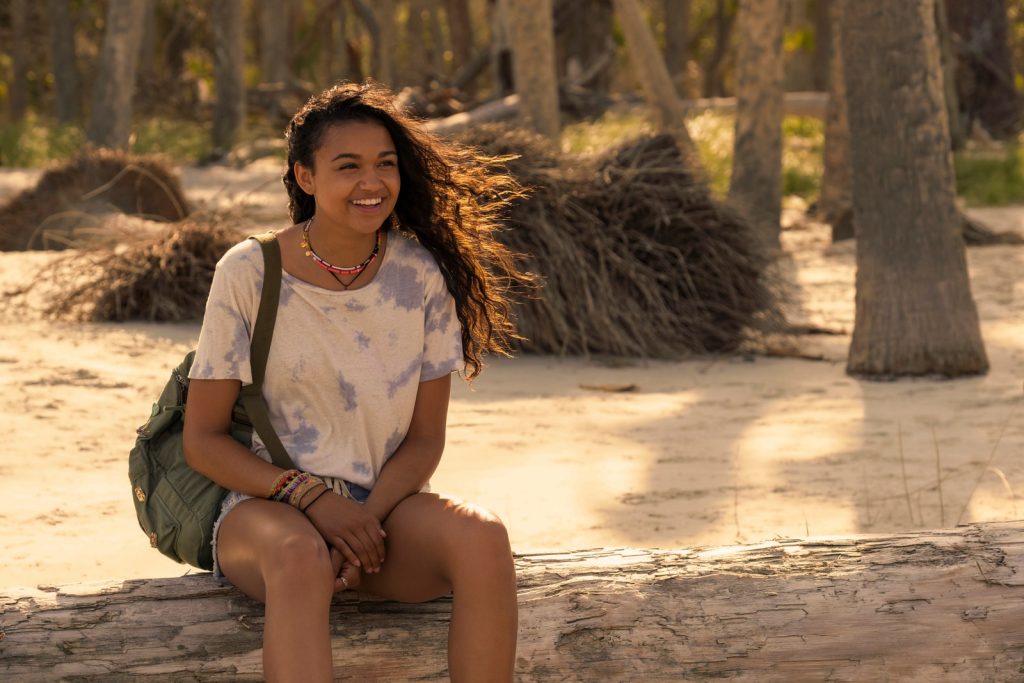 Madison Bailey as Kiara
Madison Bailey stars as Kiara, an athletic hippy chick with a socialist streak, and honorary Pogue from the Kook side of town. Bailey doesn't have a lot of roles to her name — yet! — but the young woman behind the loyal AF Kiara appears on several episodes of Black Lightning, as Wendy Hernandez, a meta-human and pod-kid who can control wind. She stars in the upcoming drama, Discarded Things, as Daniella. You can find her performing fantastic ukulele covers on Instagram at @madisonbaileybabe.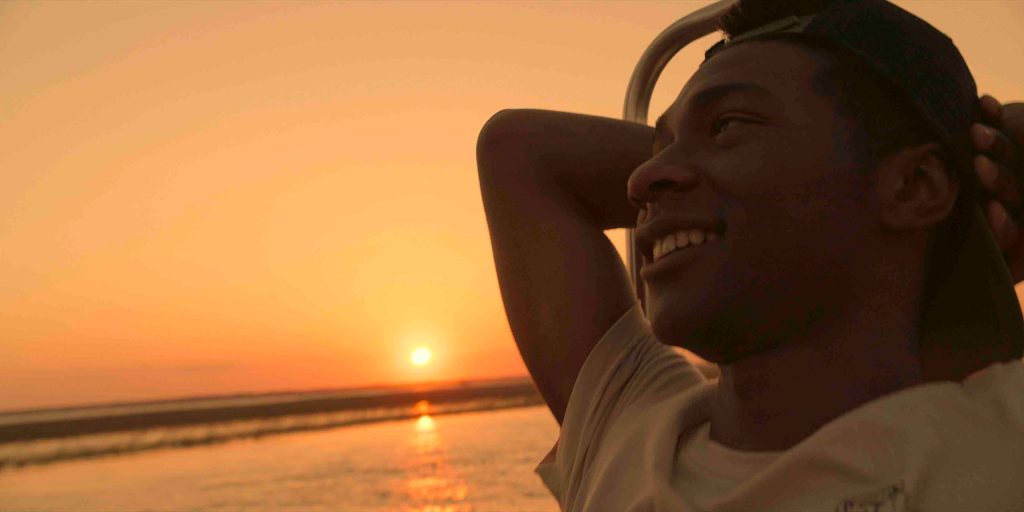 Jonathan Daviss as Pope
Jonathan Daviss is the actor behind Pope, the smartest of the Pogues, who has a scholarship on the line — his ticket to a life outside of the Outer Banks. Daviss appears in teenage dramedy Age of Summer as Mathis, and in indie drama Edge of the World as Jay Tibbs. Outer Banks is his largest TV role to date, and what is sure to be the first of many. You can catch Daviss in episodes of Baselines, an upcoming web-series directed by Nate Parker. You can find him jamming out and posting thirst traps on Instagram @jonathandavissofficial.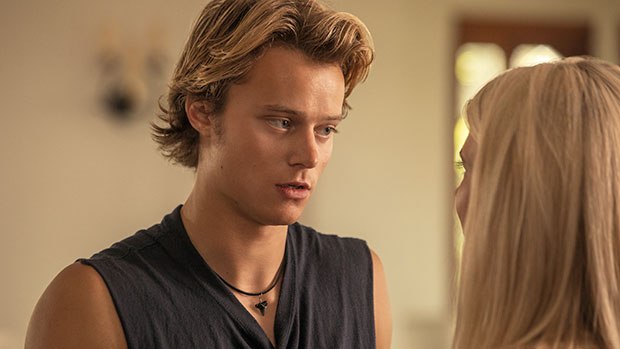 Rudy Pankow as JJ
Rudy Pankow is JJ, John B's oldest friend and a fellow Pogue, with a rough home life. Pankow has appeared in several shorts, and a few TV episodes, but Outer Banks is his largest role to date— something that's sure to change after his stellar performance. He stars next as Joey Kite in the upcoming dramedy, Space Waves. You can find him posting selfies and writing long captions on Instagram @rudeth.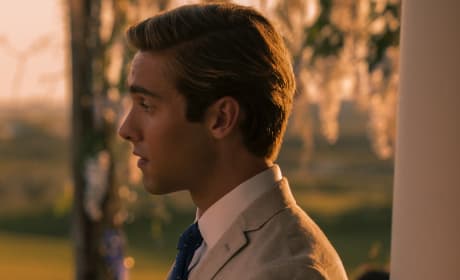 Austin North as Topper
Austin North plays the king of the Kooks, a nationally ranked surfer, and Sarah's boyfriend Topper. North is a former Disney Channel star (who seems to have avoided all the traps and pitfalls of that lab) who made appearances in Kickin It', A.N.T. Farm, and Jessie before co-starring in I Didn't Do It. Outer Banks is his most recent project. You can find him on Twitter @austinnorth55 and Instagram at @austinnorth55.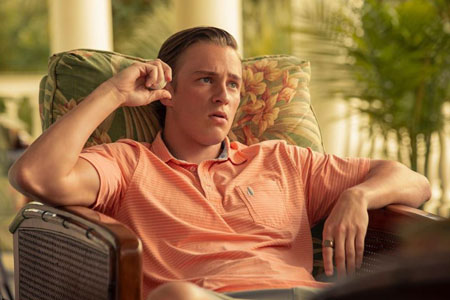 Drew Starkey as Rafe
Drew Starkey stars as Rafe, a college dropout and a bad influence who frequently leads his sister and her friends astray. Starkey has made several small appearances on TV and film, including a recurring role on Scream: The TV Series, as Hawkins. Starkey will appear alongside an all-star cast — including Tom Holland, Sebastian Stan, and Riley Keough— in the dramatic thriller, The Devil All The Time, as Tommy Matson. He'll also appear in the sports drama, Embattled, as Tanner Van Holt. You can find him just being a lad on Instagram @drewstarkey.
Outer Banks Supporting Cast
The Outer Banks supporting cast also features veteran actors, who have decades of experience, and dozens of films and television credits under their belts.
Charles Eaten as Ward Cameron
Charles Eaten is Ward Cameron, a wealthy (self-made) businessman who exudes a casual authority, and is Sarah and Rafe's dad. Perhaps the biggest name on the show, Eaten is an old pro, who's been on our screens for over three decades. The actor-musician is probably best known for his role on Nashville, as Deacon Claybourne, which he played for six seasons. He's also appeared on Enlightened, Big Love, ER, and The Office, among many others. Outer Banks is his most recent project, but you can keep up with him on Twitter @charlesesten, Instagram @charles_esten, and his official site charlesesten.com.
Adina Porter as Sheriff Peterkin
Adina Porter is Sheriff Peterkin, the tough but fair Sheriff of the OBX. Porter has been gracing our screens for almost thirty years, and has the resume to prove it. She appears in young adult, post-apocalyptic drama The 100, as Indra, and as several characters across multiple seasons of American Horror Story. She's also appeared in prestige dramas like Ray Donovan, and Newsroom, and in the campy, True Blood, among others. She is expected to return to American Horror Story for its 10th season. You can find her on Twitter @adinaporter, and Instagram @adinaporter.
Cullen Moss as Deputy Shoupe
Cullen Moss appears as Deputy Shoupe, the local lawman who takes care of his own. Moss has over two decades in the industry, and has appeared on numerous television shows, including, The Righteous Gemstones, Queen Sugar, and Hap and Leonard, to name just a few. He is best known (to me) as Junk on One Tree Hill. He'll appear next in the comedy film, The Immortal Jellyfish, as a character literally called The Cop. He'll also appear on The Underground Railroad TV series as Judge Smith. You can find him on Twitter @cullenmoss, and Instagram @cullenmoss.