News
Amazon Prime Video UK: What's New in May 2020?
Let's take a look ahead at what Amazon has planned for May on Prime Video UK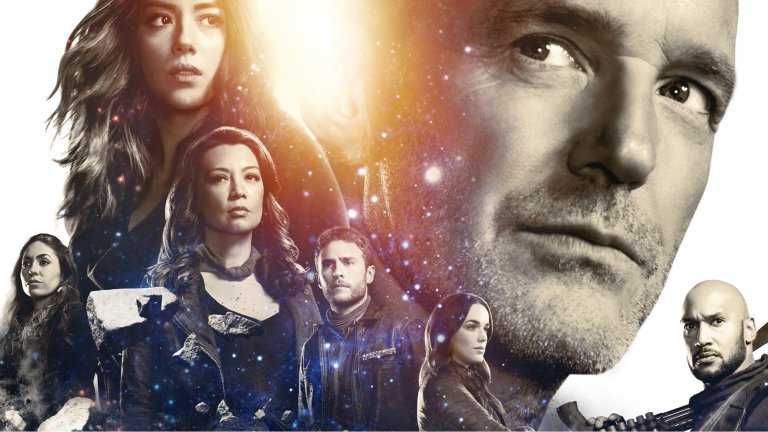 Streaming services are very much keeping us occupied at the moment, and there are plenty of them around offering all sorts of different options for your beleaguered eyes during this pandemic.
Amazon Prime Video UK is slightly different, because it can be available as part of the Prime subscription package. Netflix isn't yet willing to send us cat food and a twelve-year-old copy of Dune on DVD. Disney+ doesn't try and flog us a tablet. NOW TV hasn't flung a gift card with frightening speed at the face of someone's birthday you forgot …yet. Prime just hits different.
Also, Prime gets much weirder the longer you spend scrolling through its wares. If you haven't fallen down a rabbit hole of old VHS rips and weird public service films on the eighth layer of Prime's interface, you haven't yet experienced the full glory of what the service has to offer.
On Prime in May, you'll get access to the Lord of the Rings trilogy, Ready Player One and Mad Max: Fury Road, as well as six seasons of Agents of SHIELD to plough your way through.
Our list of everything coming to Prime this month, which will be fairly accurate at the time of writing, lies below. Amazon tends to chuck all sorts on there when it feels like it, so don't be surprised to see additions not listed here pop up over the next few weeks, or the odd mysterious missing piece of content later in the month. We do our best to collect as much as we can, promise!
BINGE WATCH
Upload – 1st May
The Last Narc – 15th May
Agents of S.H.I.E.L.D Seasons 1-6 – 18th May
Homecoming Season 2 – 22nd May
Little Fires Everywhere – 22nd May
WEEKLY EPISODES
Outlander Season 5 – Mondays
SPECIALS
Jimmy O. Yang: Good Deal – 8th May
MOVIES
The Lord of the Rings: The Fellowship of the Ring – 1st May
The Lord of the Rings: The Return of the King – 1st May
The Lord of the Rings: The Two Towers – 1st May
The Lorax – 1st May
Ready Player One – 1st May
American Psycho – 4th May
Ocean's Eleven, Ocean's Twelve, Ocean's Thirteen – 7th May
Neighbours – 8th May
Alex Rider: Stormbreaker – 15th May
Space Jam – 15th May
Life of the Party – 16th May
True Grit – 18th May
Nightmare on Elm Street – 22nd May
Mad Max: Fury Road – 24th May
Passengers – 24th May
Richie Rich – 24th May
Sherlock Holmes – 30th May
Sherlock Holmes: A Game of Shadows – 30th May
ON PRIME VIDEO CHANNELS
Veronica Mars Season 4 – STARZPLAY
Keeping Up With The Kardashians Season 18, Weekly, Fridays – hayu
The Real Housewives of New York Season 12, Weekly, Thursdays – hayu
Kim Kardashian West: The Justice Project – hayu
The Real Housewives of Beverly Hills Season 10, Weekly, Thursdays – hayu
See you next month.