Features
Netflix's Hellbound: Best Shows To Watch Next From The Leftovers To Jirisan
Keep Hellbound's existential horror coming with these recommended supernatural fantasy TV shows from around the globe.
Hellbound is the most recent Korean-language hit to make it into the U.S. Netflix Top Ten, and to top Netflix's global (self-reported) charts. If you've already binged all six episodes of the ultra-violent celestial fantasy and are thirsting for more shows in a similar vein, then we've hand-picked a selection of supernatural fantasy series that could make the perfect follow-up. Prepare yourself for heaven-and-hell dramas, existential questions, terrifying monsters, human dilemmas, angels, demons and much, much more.
The Leftovers
Where to watch: HBO Max
Like Hellbound, The Leftovers is an existential drama that starts with an incomprehensible, potentially divine metaphysical event. In Hellbound, it is the realization that creatures that seem a lot like angels and demons exist and are coming to kill people. In The Leftovers, it is the sudden disappearance of 2% of the world's population. Lesser shows—or at least more plot-driven shows—would focus on explaining the supernatural phenomena that start it all. Both Hellbound and The Leftovers, however, are more interested in studying how people and society might react to such reality-shaking events—how we all might try to make meaning from this new information. In both cases, this involves the formation of cults that use their sudden, growing influence to accumulate power and hurt people under the guise of righteousness.
Jirisan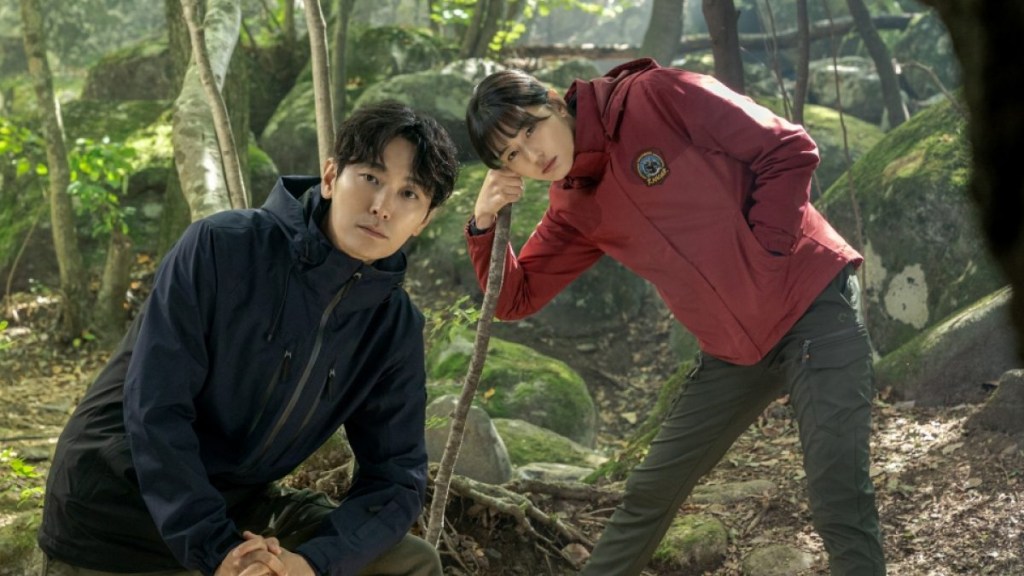 Where to watch: Viki (US)
If you like the plot-driven supernatural elements of Hellbound, then try Jirisan, a currently airing K-drama about a group of mountain rangers who work around and on mainland Korea's highest peak, Mount Jiri. From Kim Eunhee, the creator of much-celebrated zombie period series Kingdom, Jirisan is a drama that doesn't need a genre element to be dramatic, but goes for it anyway in the form of co-protagonist Kang Hyun-jo, a ranger who sees visions of people trapped or dying on the mountain. Featuring gorgeous footage of the Korean wilderness and more murder plots than a CBS procedural, Jirisan will simultaneously make you want to hike Mount Jiri and never set foot on the mountain ever in your life.
The Cursed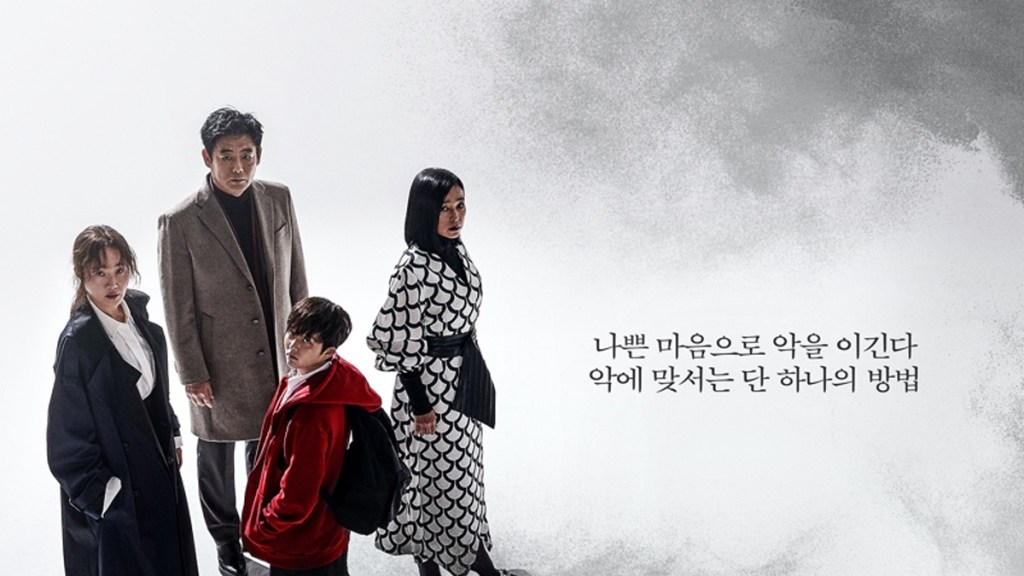 Where to watch: Honestly, this is not easy to find outside of Korea
If you were anticipating the release of Hellbound, then you are probably already a fan of Yeon Sangho and have watched his Train to Busan film series and/or his 2011 animated feature The King of Pigs (which features some voice acting from Hellbound's Yang Ikjune, aka Detective Jin). But perhaps you haven't yet watched The Cursed, Yeon's first TV drama, which aired in Korea in 2020. Like Hellbound and much of Yeon's other work, The Cursed is a genre tale through and through, telling the story of a teen girl who has the ability to curse people to death (I thought all teen girls could do this, but whatever) and a social issues journalist fighting against an evil IT conglomerate (relatable). If you're a fan of Hellbound and other Yeon works, then check out The Cursed, which also has a spinoff movie.
Good Omens
Where to watch: Amazon Prime
Listen, there are plenty of shows featuring angels and demons, but no show featuring angels and demons is as god damn charming as Good Omens, the Amazon Prime adaptation of Neil Gaiman and Terry Pratchett's beloved novel of the same name. For any ignorant heathens out there, Good Omens follows a demon named Crowley (played by Doctor Who's David Tennant) and an angel called Aziraphale (Michael Sheen) who, after millennia of acquaintance (read: friendship), decide to work together to stop Armageddon, aka the final battle between Heaven and Hell. If you liked Hellbound but wished the angels and demons were a little cuddlier, then Good Omens is the show for you.
Les Revenants
Where to watch: AMC (US); Amazon Prime Video/Apple TV (UK)
If it's existential mystery and one hell of an atmosphere you're after, then you won't do better than Fabrice Gobert's Les Revenants. Set in a remote French mountain town, it's a beautifully filmed drama that asks what would happen if the dead came home years after their deaths, with no memory of any time having passed. The early episodes get by largely on ambiance and intrigue, while the characters and their journey through grief and faith draw you back to the later instalments. Season two gets a little more involved in the mythology/death cult side of things than the human questions, but it's a stand-out drama all the same. Lost's Carlton Cuse adapted it for US television as The Returned but without great success, and it was cancelled after a single season, so the original is the one to watch.
The Fades
Where to watch: Amazon Prime Video/Hulu (US); BBC iPlayer (UK)
The creature VFX of this 2011 supernatural drama on a BBC budget might not quite stand up to those of Hellbound, but the quality of the writing, direction and cast more than make up for that. The Fades was created by Jack Thorne, a playwright and screenwriter who cut his teeth on Skins, collaborated multiple times with Shane Meadows on his sterling This Is England series, and recently headed up the writing team on BBC/HBO fantasy His Dark Materials (another decent recommendation that would sit nicely in this list, come to mention it). Over a decade ago, Thorne created The Fades, the story of a teenage boy who becomes entangled in a celestial battle between the living, the dead, and everybody in between. It's scary, funny, well-plotted and packed with geek pop culture references. All that, plus a cast including Game of Thrones' Natalie Dormer, Lucifer's Tom Ellis, Agents of SHIELD's Iain De Caestecker and Get Out's Daniel Kaluuya.
Supernatural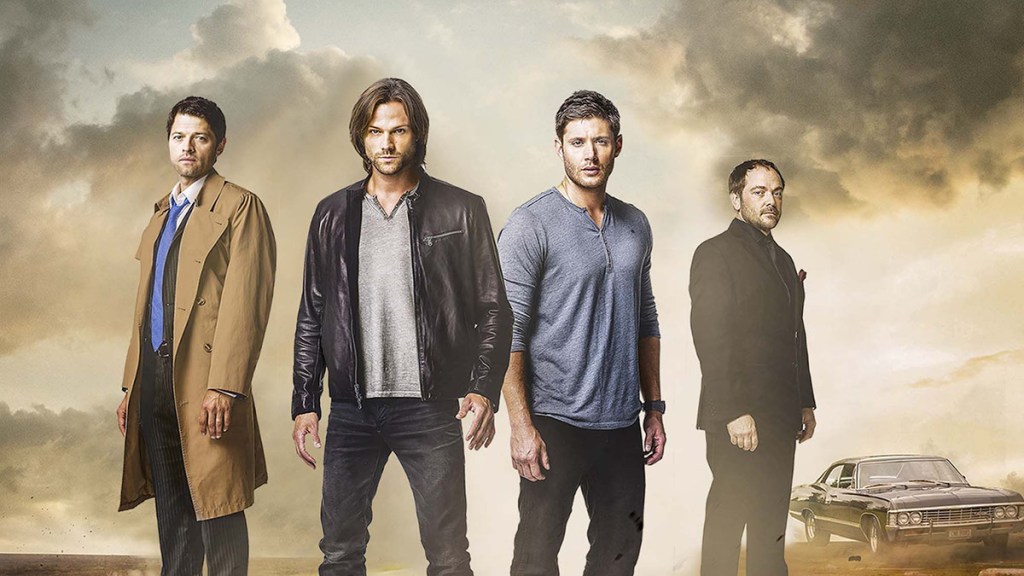 Where to watch: Netflix (US); Amazon Prime Video (UK)
The bad news for anybody discovering The CW's Supernatural in 2021 is that it's done, it's finished, it's over – that ship has sailed (until of course the inevitable reboot is announced. See you in five years' time for that). The good news for anybody just discovering Supernatural in 2021 is that they made so many episodes – 327 to be precise – that you need never feel its absence again. That's 327 demon-battling, angel-adventuring, monster-fighting, heaven and hell mythology-establishing, fun-poking, actually-really-quite-scary instalments of celestial fun with the Winchester brothers saving people, hunting things… the family business.
Warrior Nun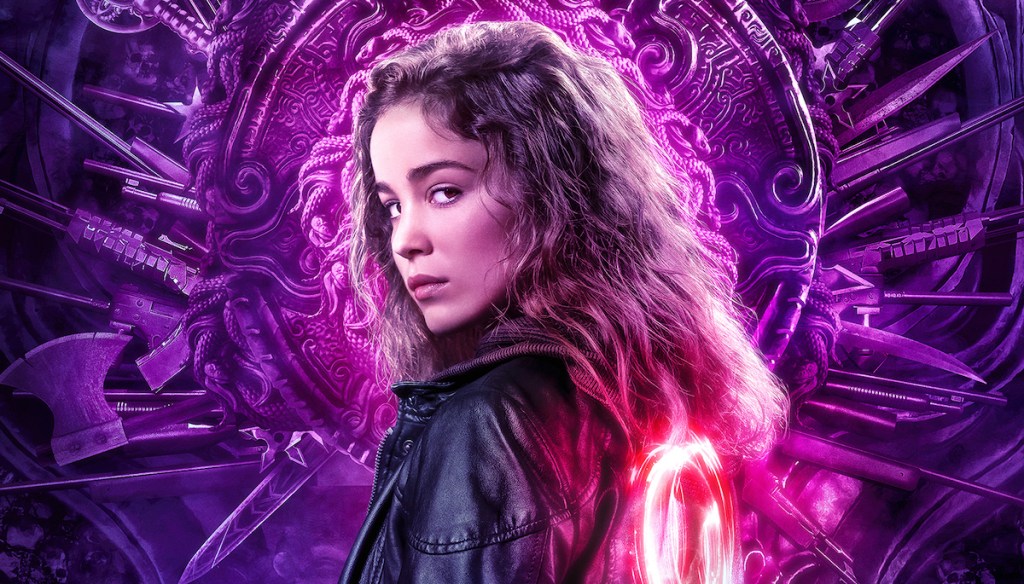 Where to watch: Netflix
The title might sound like a '70s exploitation movie, this 10-episode Netflix show from 2020 is actually a fun fantasy action romp with shades of Buffy The Vampire Slayer about it. Our protagonist is Ava (Alba Baptista), who in the first episode is resurrected from the dead through the power of an ancient artefact she finds fused into her back. She has become an integral part of an ancient order who find themselves battling earth-bound demons and undercovering conspiracies which may go as deep as to relate to the Catholic Church itself. It's based on the comic book character Warrior Nun Areala by Ben Dunn, a righteous fighter with super powers, and Netflix has already renewed the show for a second season.
Midnight Mass
Where to watch: Netflix
If you haven't yet caught this 2021 addition to Netflix we strongly recommend you do, and without reading about it first, if you can help it. This comes from the mind of Mike Flanagan, the creator behind the series The Haunting of Hill House and The Haunting of Bly Manor. Like those shows Midnight Mass is talky and slow to start, but when it gets going: good grief!!! In an effort not to reveal spoilers we will tell you this: it takes place on an isolated island where the church is a central and important part of daily life. A new priest has been sent to relieve the former long standing priest, who is unwell. Some strange things begin to occur. Exploring aspects of religion and community, Midnight Mass is a shocking, frightening, gory and glorious horror series with stand out performances from its ensemble cast. An absolute must-watch.
Coming Soon
Also keep an eye out for Korean space thriller The Silent Sea, due to arrive on Netflix on December 24th, and Korean zombie drama All Of Us Are Dead, based on Naver Webtoon Now At Our School, which is set to land in January 2022.
Hellbound is available to stream now on Netflix.