News
Netflix Daredevil Showrunner Weighs in on MCU Take
The return of Charlie Cox as Daredevil on She-Hulk: Attorney at Law drew attention from many people, including Steven DeKnight, showrunner of the Netflix series.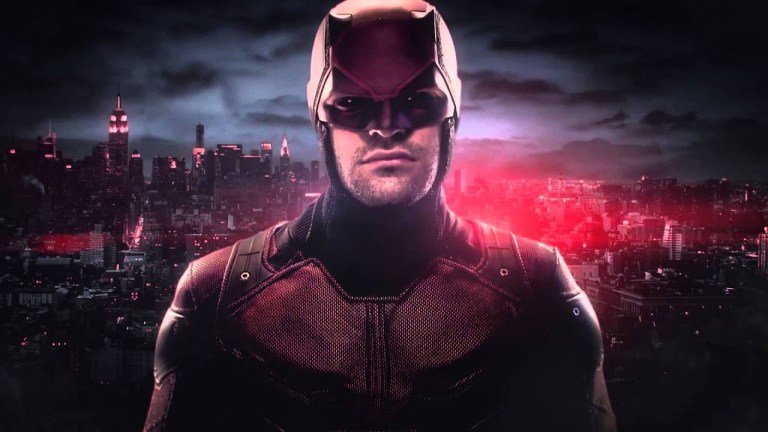 This post contains spoilers for She-Hulk Attorney at Law Episode 7
When it comes to comic book adaptations, the devil is in the details. So when Netflix debuted a live-action version of Daredevil in 2015, fans were thrilled to see a hard-edged take on the street-level hero. Between that show's shocking violence and Charlie Cox's soulful performance as the charming, but conflicted Matt Murdock, Daredevil's 2003 big-screen misfire was all but forgotten. However, concerns bubbled up again in the long runup between Cox's cameo as Murdock in Spider-Man: No Way Home and his in-costume return in She-Hulk: Attorney at Law. Many wondered how the more family-friendly MCU would handle the action, and how the universe's self-deprecating humor would play with such a brooding character.
Turns out, it worked pretty good! She-Hulk episode seven "Ribbit and Rip It" proved to be a highlight of the series, even winning over those disappointed by the show thus far. The episode saw Murdock defending designer Luke Jacobson (Griffin Matthews) against a lawsuit from wealthy idiot Eugene Patilio (Brandon Stanley) aka Leap-Frog, represented by Jen Walters. Later that evening, Daredevil and She-Hulk enjoy a flirty Marvel team-up to rescue Jacobson from Leap-Frog, which turns into a romantic tryst.
While Daredevil appeared in a surprisingly cool version of his horrendous red and yellow suit, and the show did take self-aware shots at Murdock's heightened senses, it felt very much a piece with the Netflix series. Daredevil even got to pummel some thugs in a hallway.
Many viewers took to the internet to express their happiness with the end result, including Steven DeKnight, showrunner for the Netflix series' acclaimed first season. "I could not ship Matt Murdoch (sic) and Jennifer Walters any harder if I tried," DeKnight raved on Twitter. "And holy shit, how charming is Charlie Cox?" Lest anyone think that DeKnight was describing the MCU Matt Murdock as a different character than the version he and his collaborators created for the Netflix series, he went on to say, "Huge props to the She-Hulk team for … taking what we did with Daredevil and running with it. Loved every minute!"
DeKnight's comments underscore an important point to remember as Disney continues to consolidate its Marvel characters under the MCU banner. While a particular franchise or tv show may offer a take that resonates with viewers, most of these characters have long histories in the comics where they have been interpreted by a multitude of artists and writers. The Netflix Daredevil series and the 2003 movie may owe a great debt to stories by Frank Miller, Brian Michael Bendis, and Ed Brubaker, but the gritty tone they established has little to do with the original version by Bill Everett and Stan Lee. What about the Daredevil by Ann Nocenti, who famously battled a demon-possessed vacuum cleaner, or the more recent swashbuckling take by Mark Waid and Chris Samnee?
Since his first appearance in 1964, Daredevil has proven to be an incredibly mutable character, not beholding to just one tone or approach. As DeKnight's comments indicate, the existence of a romantic Daredevil does not negate the work that he and other creators did on the character. When it comes to superhero adaptations, that's the detail that matters most.