Reviews
My Hero Academia Season 5 Finale Review: The High, Deep Blue Sky
With the Paranormal Liberation Front ready to change the world, the My Hero Academia season 5 finale returns to its heroes and their next steps to protect the peace.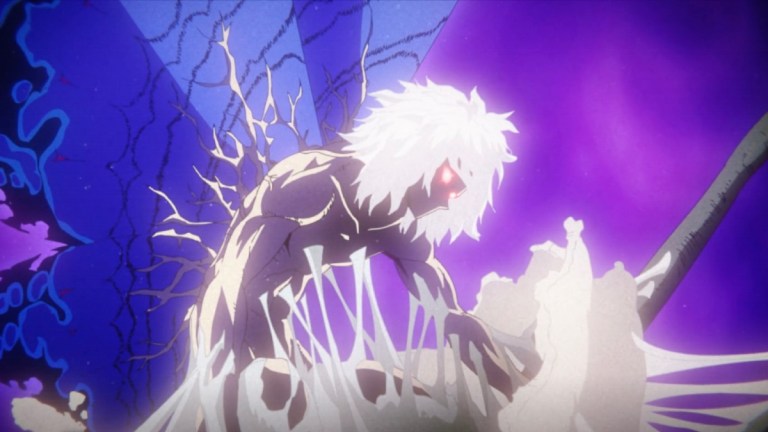 This My Hero Academia review contains spoilers.
My Hero Academia Season 5 Episode 25
"Let me ask you, why do you still wish for more power?"
My Hero Academia has always been very elegant with its exploration of the  fine line that can exist between hero and villain, but that's never been more apparent than after the events of this bifurcated season. Season five of My Hero Academia heads into this finale with newfound empathy and anxiety. The tension that exists between the Pro Heroes Association and the League of Villains Paranormal Liberation Front is rejuvenated in a way that it hasn't been in years. Now that the audience is properly invested in both sides of this looming war, "The High, Deep Blue Sky" takes a second to set the stage for season six.
"The High, Deep Blue Sky" isn't without its charms, but it feels more like an epilogue to the events of this season or a prologue that should have kicked off next year's chaos. It plays like more of an afterthought–albeit a pleasant one–and that the real finale was last week's penultimate installment. This finale marks My Hero Academia's long-awaited return to the heroes and this is an episode that's very much interested in showing all of these characters at their best. There's a lack of substance to this reunion and a lot of "The High, Deep Blue Sky" feels like a glorified Quirk showcase, but it comes from such a passionate place that's clearly in love with these characters.
All of Class 1-A's finest get their moment in the spotlight, but Yuga Aoyama, Toru Hagakure, and Mina Ashido all get extended opportunities to show off their new Super Moves (during a hilarious riff on Terminator and Skynet). Aoyama's Navel Saber is the perfect level of ridiculous and tows the line of crude as carefully as possible. All of these improvements set them up to be drastically more useful heroes as the show moves forward.
Pro Hero #9, Yoroi Musha, is responsible for their considerable progress and even though these characters didn't get an episode devoted to their training, like Uraraka and Asui, "The High, Deep Blue Sky" still effectively establishes their new skills. Ashido even explains that her new Acidman technique is basically her equivalency to Kirishima's Red Riot Unbreakable, which will hopefully allow these two neglected characters to work together in the future.
This culminates into an extended Quirk Super Move session, which feels a little gratuitous and verges on going on for too long, especially after everything that happened during the Joint Training Competition. However, it's helpful that this demonstration leads to Endeavor's trio of star pupils showing off their growth, which includes a stabilized version of Black Whip from Deku.
All of these flashy displays of power are exciting (even Mineta comes across as mildly intimidating), but the highlight of all of this is All Might's uncontrollable pride over how much Midoriya has grown since he first bestowed him with his One For All Quirk. It's a touching moment where this mentor begins to genuinely view Deku as a peer, even if he doesn't vocalize this. His moment of reflection with Shota Aizawa over the incredible crop of heroes that they've watched over is equally emotional.
All Might's admiration and trust in his protégé grows into both Midoriya and Bakugo receiving All Might's One For All research. It allows this season to conclude in a similar fashion to last year's finale and with the same contemplative optimism. Midoriya's additional insight into the nature of his Quirk results in some of the biggest hints at what to expect next year in My Hero Academia and where Deku's initial obstacles will lie.
Deku has the foundation of Blackwhip under control, so his next hurdle will be to tap into Nana Shimura's Float Quirk. The dichotomy between Midoriya and Bakugo in this field continues to be fantastic. Bakugo's excitement over how he already has a Quirk with floating properties, so he's therefore better than Midoriya, is adorable. It's been such a good idea for My Hero Academia to have Deku share this experience with his fiery friend.
This finale achieves the right blend of subdued and tense after a lengthy span of action-based episodes. "The High, Deep Blue Sky" operates like a more relaxed entry with the bulk of it taking places within U.A. High's dormitories and places that are associated with safety. However, these heroes aren't oblivious to the danger that's been brewing all season and it begins to become their priority, yet these actions are taken right on the cusp of the strength and support that's been found by the newly formed Paranormal Liberation Front. The heroes are finally ready to confront all of this and My Hero Academia carefully hints that the scales are unbalanced and the villains have unprecedented power–and even stronger convictions–that drive them forward.
My Hero Academia can be guilty of the typical repetitive pitfalls that most shonen series experience, but this latest season really benefits from its unconventional approach, especially now that it's finished. The first half is dominated by a playful showcase of Class 1-A and 1-B's best, while the latter half becomes an emotional look into the series' villains, with some rewarding character development for Endeavor happening in between.
There are times where this feels slightly disjointed or unbalanced, but in the moment it's always satisfying and the bigger picture that it culminates in as this season wraps up is incredibly powerful. My Hero Academia has taken some of its biggest risks this season and it's led to a fascinating season of television that sets up season six to reach even more explosive heights.