Features
Money Heist: Why is Netflix Remaking the Heist Series in Korea?
Netflix just released the teaser for the Money Heist: Korea - Joint Economic Area.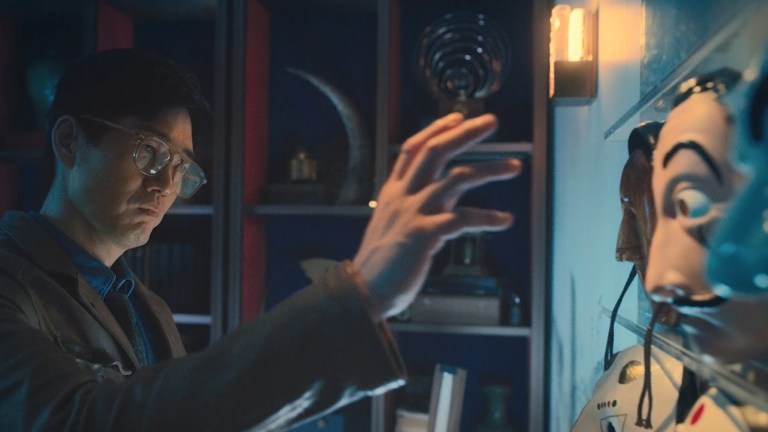 Netflix just dropped a teaser for Money Heist: Korea – Joint Economic Area, a remake of massively popular Spanish heist series Money Heist (or La Casa de Papel), which wrapped up its third and final season last year on the streamer. While the Korean remake will follow roughly the same storyline and characters as the original (it is a remake, after all), there will be changes that inherently come with the different setting and language, as the. Honestly, just the fact that Season 1 of Money Heist: Korea will be 12 episodes, versus the original's 15-episode first season (broken out into two parts) suggests that we will not be getting the same exact story. But there are always more stories to tell and Money Heist only just finished, so why is Netflix choosing to remake Money Heist, and so quickly after the original's conclusion? Obviously, the answer is money (which does not inherently mean the K-drama won't be good, or have something different to say with the bones of the same story), but let's break down what that means…
Money Heist is Netflix's Third Most-Watched TV Show
Guys, people love Money Heist. The Spanish heist series, which concluded its three-season (or five-part) run on Netflix last year, is not only one of Netflix's most-watched non-English language TV series of all, it's one of its most-watched TV series of all time, full stop. According to Netflix's self-reported numbers, which are based on hours watched in the first 28 days following its release, Money Heist: Part 4 is its third-most watched TV show of all time, beaten only by Squid Game and Bridgerton. If you're looking for outside confirmation (and you should be—having multiple sources is usually better), Parrot Analytics named Money Heist as one of the five most "in-demand" TV shows of 2021. In other words, like Netflix's other international hits Squid Game and Lupin, Money Heist's themes have struck a chord with global audiences. People are hungry for stories that explore class tensions and income inequality in entertaining ways; because of this, there is no doubt still a large global audience for Money Heist: Korea.
Netflix Wants More International Subscribers
It makes sense fo Netflix to adapt a story that has proven itself globally popular, but why in Korea? I've written before about how Netflix has more or less reached a subscriber saturation point in North America, which means, if it is going to grow its subscriber base, then it has to do it elsewhere. This has defined much of Netflix's recent investments, including the $500 million it invested in Korea in 2021 alone.
In terms of subscriber growth potential, Netflix has high hopes for the Asia-Pacific region especially, a region that holds 60% of the global population. (Though, 18% of the world's population is in China specifically, a country where Netflix does not currently operate.) Historically, Korean entertainment has done well in East and Southeast Asia. (Note: Since 2016, the Chinese government has had an unofficial ban on Korean entertainment in the wake of Korea's agreement to allow the deployment of a U.S. missile defense system THAAD on its soil.) In other words, it is worth investing in the Korean entertainment industry not only for the domestic audience it could attract (Korea has a population of just under 52 million), but for the populations in Southeast Asia and in other East Asian countries who have already shown a proven interest in K-content, including Vietnam, Thailand, Taiwan, the Philipines, Hong Kong, Singapore, and Japan.
It doesn't hurt that the Korean entertainment industry is, well, good. They have proven themselves adept at making quality programming quickly and to a certain standard. If Netflix was looking for a region for its first Money Heist remake (because who's to say there won't be more), Korea is a smart choice.
What do you think of the Money Heist: Korea trailer? Will you be watching? Let us know in the comments below…