News
Maurice Sendak Foundation Inks Overall Deal With Apple
Maurice Sendak's works will be developed into new shows and specials for Apple's streaming service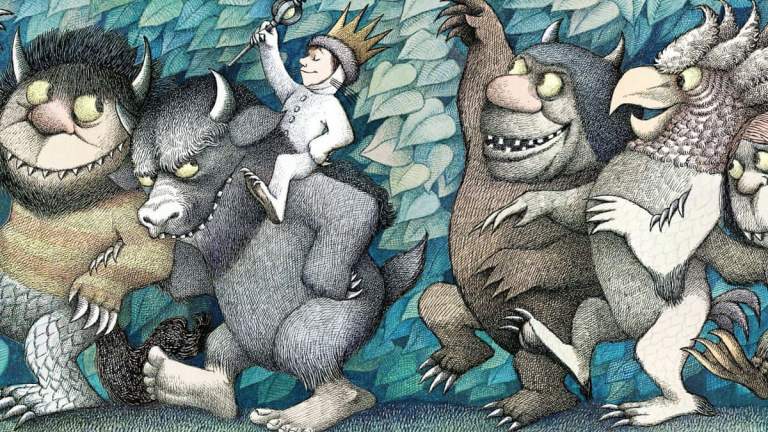 Apple has signed an overall deal with The Maurice Sendak Foundation. Its streaming service, Apple TV+, is looking to extend its range of child-friendly entertainment, and the author's work will be the focus of new shows and specials in the future, Deadline confirms.
Apple TV+ is already working with Sesame Workshop, Peanuts and The Jim Henson Company, but now Sendak's popular books will also be explored for adaptation. His many works include In the Night Kitchen, Kenny's Window, Very Far Away, The Sign on Rosie's Door, The Nutshell Library and the seminal children's classic Where the Wild Things Are. Sendak's longtime cohort Arthur Yorinks is noted to be onboard any new project moving forward.
Indeed, the Apple deal is set to develop multiple pieces of the late Sendak's works over his long career, and could potentially include a project based on 1981's Outside Over There, which Sendak confirmed held a special place in his heart during an interview before his death. The notoriously grumpy author had received a letter from a young reader following its publication that had stuck with him over the years.
"Usually it's awful, because [kids] don't feel the urge to write themselves—a few of them do, but usually it's 'Dear Mr. Sendak, Mrs. Markowitz said would you please send a free book and two drawings?' When they write on their own, they're ferocious," he told The Believer. "After Outside Over There, which is my favorite book of mine, a little girl wrote to me from Canada: 'I like all of your books, why did you write this book, this is the first book I hate. I hate the babies in this book, why are they naked, I hope you die soon. Cordially…' Her mother added a note: 'I wondered if I should even mail this to you—I didn't want to hurt your feelings.' I was so elated. It was so natural and spontaneous. The mother said, 'You should know I am pregnant and she has been fiercely opposed to it.' Well, she didn't want competition, and the whole book was about a girl who's fighting against having to look after her baby sister."
He added "If it's true, then you can't care about the vicious and the painful. You can only be astonished. Most kids don't dare tell the truth. Kids are the politest people in the world. A letter like that is wonderful. 'I wish you would die.' I should have written back, 'Honey, I will; just hold your horses.'"
Sendak passed away in 2012 at the age of 83 after stroke complications.