Reviews
Manifest Season 3 Episode 1 Review: Tailfin
Manifest season 3 is off to the races in a jam-packed premiere that introduces new puzzles and skillfully sets up multiple storylines.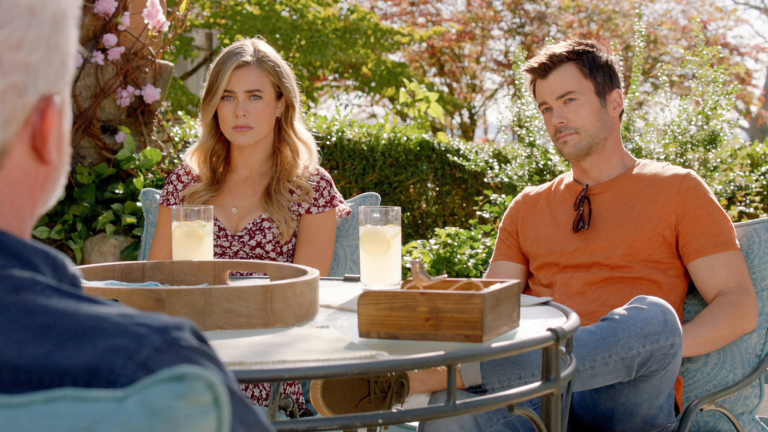 This Manifest review contains spoilers.
Manifest Season 3 Episode 1
To no one's surprise, Manifest jumped right back into the action in the season 3 premiere, "Tailfin," and to its credit, it didn't spend a lot of time explaining changes that were made to the dynamic of the investigation into Flight 828, opting instead to just show us. Despite continuing to rely a bit too heavily on the narrative conveniences the callings provide, the action continues to move forward, and this opening episode in particular sets up several compelling storylines in very solid fashion.
One arc that holds a lot of promise is the more subtly presented one involving the Major's daughter, who seeks police help to find her missing mother. Although we in the audience know that Saanvi killed Kathryn Fitz in a misguided attempt to extract information, Jared has no clue how dark things have gotten in the far corners of the Calling Club. It seems likely he will begin to investigate the disappearance even if doing so works against Michaela and her band of psychics and mystics. The possibilities there are intriguing.
Surprisingly, the titular tailfin gets less screen time than the passenger rescue in Costa Rica, but the mystery has certainly taken a Lost-like turn by introducing the paradox of a alternate version of Flight 828. Ben's speculation about a so-called plane resurrection doesn't really feel substantial or meaningful quite yet, but the oddity of his whitened palm upon touching the wreckage is more than enough to raise a few eyebrows.
Honestly, it was just nice to be dropped into the middle of Ben's search for the San Antonio with no explanation; Manifest admirably trusts its audience to figure things out. The sudden realization that he was operating under Vance's direction was a fun twist, as was seeing Saanvi drop off a lollipop for the analyst in the clandestine spy office situated in the middle of the hospital. It was a little upsetting to see Vance hand off his wedding ring to Ben before blocking the Cuban authorities given the lack of explanation of why they'd even care or why a sacrifice is necessary, but Vance has survived much worse than this.
And as much as we might sympathize with Michaela and Zeke for having their honeymoon interrupted, there was something very refreshing about seeing Zeke so calm and confident in his post-death date existence. Despite leaving the callings behind, Zeke is shown to be a solid contributor while supporting Michaela. Was his fake faint to help Michaela find the imprisoned Angelina was intuition, or was it something even deeper than the callings that is now innate to Zeke's nature? It feels like there's something there…
But what's really remarkable is how much new story Manifest is able to introduce in a single episode. Besides the story arcs previously mentioned, there's the foreboding nature of Cal's mental unease, even though the shadow visions are gone and the death dates have an apparent solution. And then there's the overwhelming guilt that Saanvi is feeling, torturing herself with the recordings of her time with the Major. As Grace says while constantly waiting for the other shoe to drop with Ben in the field, "You'd think we'd have run out of shoes by now."
Which is why the final moments of the episode are so spine-tinglingly good. As predicted in our Manifest Season 2 Ending Explained, the criminals who disappeared beneath the ice during the black lightning storm of last year's finale have resurfaced in warmer times, and the twist was brilliantly executed. Even though we have no idea how their reappearance will play out, just the fact that they're back reminds us of the time travel origins of the callings and what powers might await Jace, Kory, and Pete.
In the meantime, it's exciting to welcome Holly Taylor of The Americans as a series regular on Manifest. Her story of abuse and parental persecution for her callings is sure to be an interesting tale, as are so many other intriguing elements that have been set up skillfully in this premiere episode. Other than the weirdly intense political difficulties in Cuba, the season 3 opener has a lot to be proud of. If the rest of the season performs this well, we're in for a thrillingly turbulent ride.