News
Loki May Already Be the Most Popular Marvel Disney+ Series
With a little under three months until its Disney+ release date, Loki is already tracking as Marvel's biggest show yet.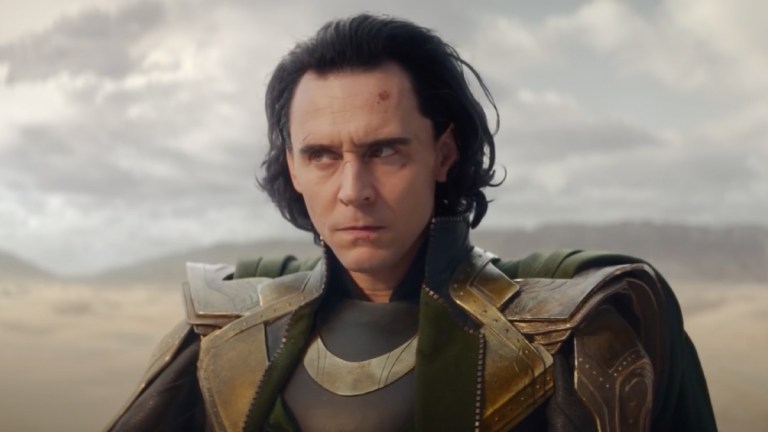 The Falcon and The Winter Soldier is almost here! And you know what that means: it's time to start thinking about the next project in the Marvel Cinematic Universe canon. Hey, Marvel has no one to blame but itself for its audience always looking forward to the next thing. You play with post-credit scenes, sometimes you get burnt.
After The Falcon and The Winter Soldier, of course, is Loki, which is set to premiere on Disney+ this June 11. It always seemed that this show had the most potential of any of the early MCU series the studio announced. Tom Hiddleston is quite simply a star and the trickster god character he plays is beloved. Now, we may have some actual metrics to prove just how big a deal Loki might be.
Per a study from TV Time, as reported by The Direct, online interest in Loki is tracking at 67% higher than The Falcon and The Winter Soldier was in the same time period. This is to say, that TV Time users have followed Loki at a 67% higher clip three months outside of its release than users followed The Falcon and The Winter Soldier three months outside of its release. When the study was first published one week ago, it found that interest in The Falcon and The Winter Soldier was 38% higher than its predecessor WandaVision one week before its release.
Now there are a couple of qualifications to add here. For starters, you have no obligation to believe something that someone on the Internet tells you. TV Time seems like an upstanding young outfit, but it obviously isn't letting anyone in the backend of its code to fact check these numbers. Secondly, the scope of said study is somewhat limited as it measures only TV Time app users interest. Who's to say the app isn't made up entirely of Hiddleston family members?
But the limited scope does lend some credence to the possibility that these numbers are legit. It also doesn't hurt that they seem to line up with conventional thinking on the matter. Tom Hiddleston's Loki is great! And when you add a mustachioed Owen Wilson and Time Variance Authority to the proceedings? Baby, you've got yourself an MCU stew going.
It's also worth noting that Loki being the most anticipated MCU Disney+ show is likely by design for the Marvel. As we already know from more than a decade spent watching Marvel movies, these properties tend to build upon one another and viewership of earlier installments is often rewarded in later ones. The fact that The Falcon and The Winter Soldier is tracking better than WandaVision and Loki is tracking better than both is just evidence that everything is going according to Marvel's master plan.
It's Feige's world, we just watch Disney+ in it.