Features
Line of Duty: the Best Crime Thrillers to Watch Next
If there's an AC-12-shaped hole in your life following the Line of Duty finale, here are the TV shows to fill it…
Line of Duty is over, perhaps for good. It's time to dismantle that evidence wall, file the exhibits away, and close the door on AC-12. With H unmasked, we can all rest our adrenal glands and get back to a healthy, Jimmy Nesbitt-free sleep pattern.
Once that's achieved, if you start to feel the itch for more seismic shocks and sleights-of-hand, here are a few suggestions of what to watch next – eight TV thrillers that provide similar doses of double-dealing, truth-concealing, witness-squealing, case-breaking shenanigans. Add your own recommendations below!
Bodyguard
Bodyguard proved that there was life after the Red Wedding for Richard Madden. His performance as David Budd, a former combat soldier living a new – and equally dangerous – life as a Principal Protection Officer (PPO) in the London Met deservedly netted him a Golden Globe and a Scottish Bafta award.
Budd's job protecting the abrasive yet vulnerable British Home Secretary Julia Montague (Keeley Hawes) is complicated by their conflicting ideologies, Budd's fractured home-life and PTSD, and a wide-ranging conspiracy that brings together Islamic terrorism, organised crime, intra-governmental malfeasance and dodgy cops. Be prepared to watch from behind half-closed eyes, wincing in anticipation of the oblivion that's promised around almost every corner.
Bodyguard has the kinetic ferocity and explosive twists of 24; the grim and gritty characterisation of a Jimmy McGovern project; and the 'Oh my God it was them along… or was it?' twists of Line of Duty, which follows as it was also created by Jed Mercurio and World Productions.
Watch on: Netflix UK
The Americans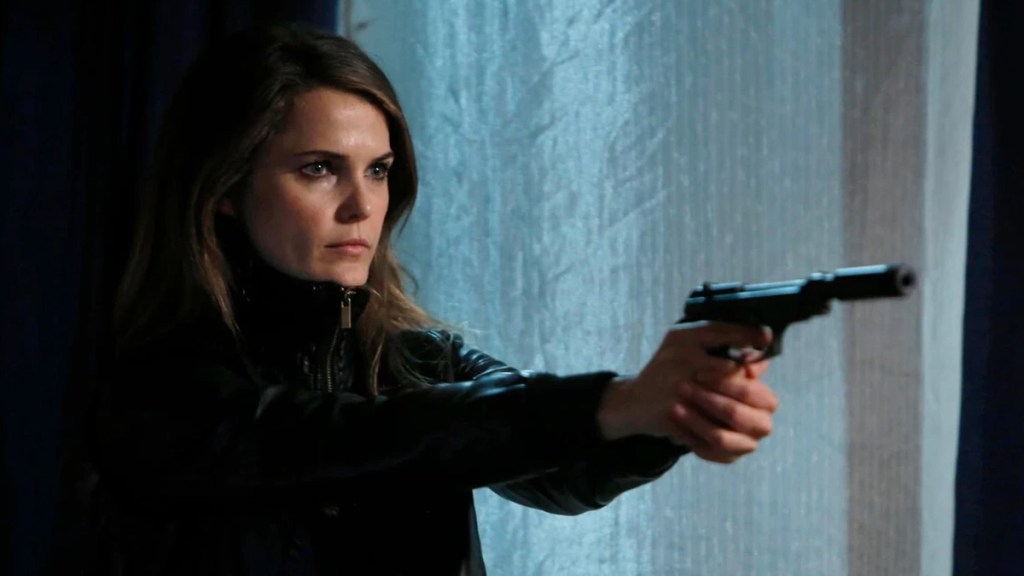 What if you were so deeply embedded with your enemies that you were indistinguishable from them, both inside and out, and even started to become increasingly disillusioned about what side you were supposed to be on? That's the central conceit of FX's slick and superlative spy drama The Americans, set in Washington DC during the height of the Cold War. Russian operatives Philip and Elizabeth Jennings have fake pasts and fake identities, but they also have very real American teenage children, who have been raised oblivious to the devastating secret thumping Poe-like in their parents' hearts. Other shows trading in similar tropes may well deal in deception and corruption, but the cross that the Jennings have to bear in the name of ideology makes even the biggest conspiracies in Line of Duty and Bodyguard seem like a fib told by a child to avoid punishment for stealing freshly-baked muffins from their mother's windowsill.
The heat on the Jennings is turned up even further when an FBI agent tasked with uncovering Russian agents moves next door with his family; further still when the two families become friends, further blurring the lines between truth, lies, identity and loyalty.
Whom do you trust when you can't even trust yourself?
Watch it on: Amazon Prime Video UK (available to purchase)
Edge of Darkness (1985)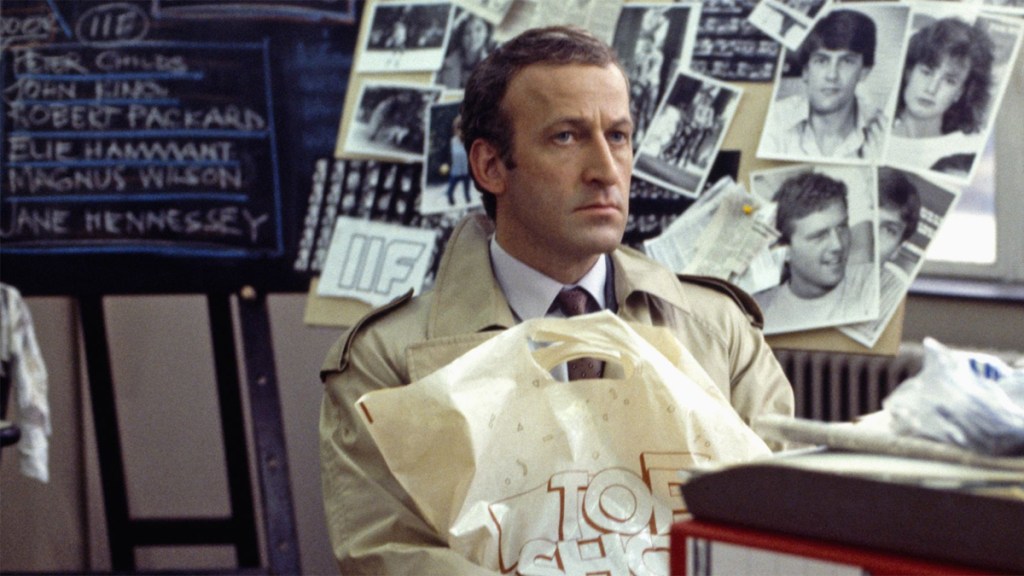 Edge of Darkness is steeped in the same Thatcher-tainted, Reagan-ruled, greed-is-good, hyper-capitalist era as The Americans, but is a contemporaneous piece rather than a period piece, having debuted in 1985.
The tragic tale follows tortured policeman Ronald Craven (Bob Peck) as he tries to unravel the truth behind his eco-activist daughter's murder, while he himself starts to unravel in a sea of lies, half-truths, hard truths and shifting allegiances. Craven snakes his way through a colourful cast of misfits, agitators, loudmouths, snobs, yobs and psychopaths, as the battle for power – nuclear, economic, hegemonic – and perhaps the survival of the earth itself, swirls and dances and ricochets around him.
It's a series that's unafraid to immerse the viewer in complexity; leaving them to fathom the ever-morphing labyrinth of motivations and revelations on their own; leaning heavily into ambiguity whenever it serves the shape and tone of the story. Often, the viewer is left as bemused and perplexed as Craven himself in the face of this deadly puzzle, but they will still find themselves – also like Craven – unable and unwilling to rest until the pieces fit together.
The late Bob Peck – whom many will only know as the game keeper from Jurassic Park, who utters his memorable final line, 'Clever girl…', seconds before becoming a velociraptor hors d'oeuvre – puts in a mesmerising, career-defining performance as Craven, effortlessly embodying the full gamut of the man's grief, guilt, obsession, melancholy and mania. Craven seems at once mythical and otherworldly, and yet solidly, painfully, exquisitely human.
Watch on: Amazon Prime Video UK (available to purchase)
The Shield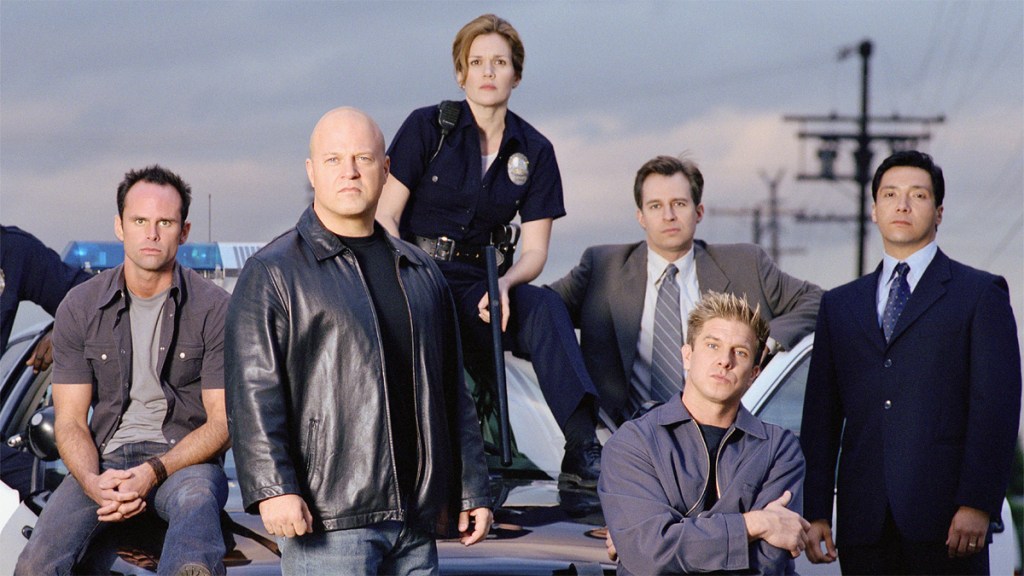 "Good cop and bad cop left for the day. I'm a different kind of cop."
So says LA Detective Vic Mackey (Michael Chiklis) seconds before demonstrating his no-holds-barred interrogation technique to an obfuscating paedophile. It's not that Vic considers himself above the law, more that everybody else is below his. He often does the right things for the wrong reasons, or in the wrong way, or the wrong things for the right reasons. Or at least for reasons that he thinks are right. And he's got a justification for everything, from bribing fellow officers, to partnering with organised criminals, to even murdering suspects.
Impossibly corrupt, relentlessly self-righteous, fearless to the point of psychopathy, Vic is the badge-wearing heir apparent to Tony Soprano, but burdened with little of the gabagool-guzzler's guilt. Viewers are left under no illusions about the lengths Vic will go to protect himself and his kingdom, nor about the sort of show they're watching, when at the close of the first episode he executes an officer who has been placed in his Strike Team to investigate his corruption, framing a similarly deceased drug kingpin for the crime.
So begins the toxic, spreading rot of secrets, lies and double-dealings, each action an effort to cover over and stay a step ahead of the misdeed before. Vic's three-man Strike Team would follow him into Hell, which is just as well, because that's exactly where he leads them, along with his family, and anyone who ever associated with or went toe-to-toe against him. The Shield begins as a punchy, kinetic pop-corn spectacle of a series, but slowly evolves into an almost Shakespearian tragedy, rich in sadness, sacrifice and betrayal. The final act – hell, the final few seasons – will leave you in no doubt as to The Shield's place in the pantheon of small-screen greats.
Watch on: All4 (UK)
Dexter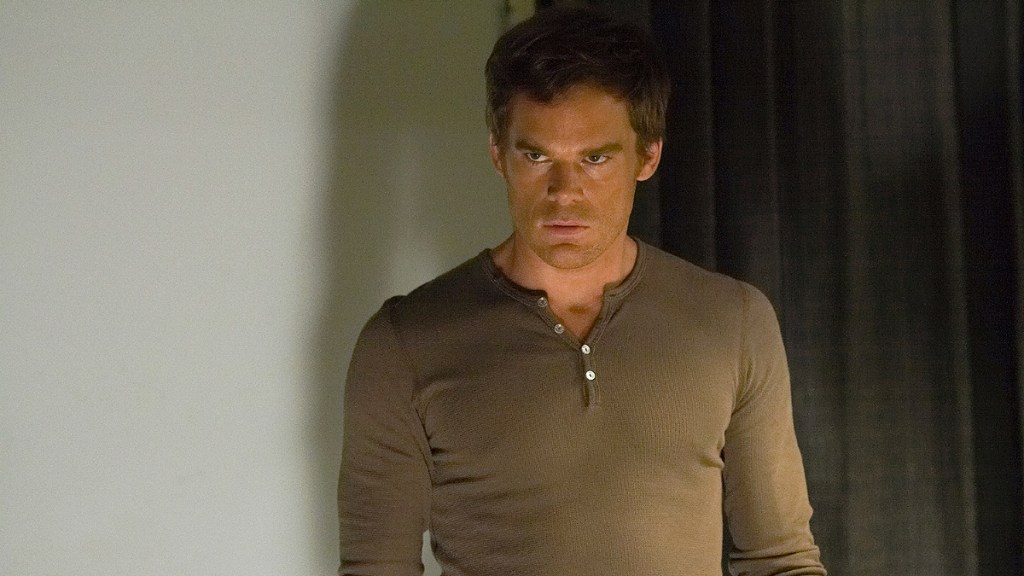 If Internal Affairs set up an office in the Miami Metro Police Department, the last person they'd suspect of foul play would be the handsome, unfailingly polite blood-spatter analyst Dexter Morgan, doyen of the Homicide bowling team and daily bringer of doughnuts. Whereas Vic Mackey flaunts his corruption in plain sight, Dexter has to stay in the shadows. Dexter's corruption is a little more extreme than Vic's: he's a highly active serial killer. That he only kills according to a strict ethical code – only other murderers, and only those who'd escaped, or would escape, justice by more legitimate means – makes him a complex, compassionate and compelling figure, one with whom we sympathise easily: perhaps too easily. Dexter makes us complicit by proxy. We find ourselves rooting for a serial killer, hopelessly lost in the hedge-maze of his amorality.
Dexter's relationships with his sister, Deborah (Jennifer Carter) – a detective at his precinct – and Rita (Julie Benz) – first his girlfriend, then his wife and eventually mother of his son – are his only toe-holds on humanity, which is why the show regularly has them dancing on the edge of his dark secret. No more so than when Dexter has to help the department investigate the crimes of a serial killer the media dubs The Bay Harbor Butcher, a serial killer who just happens to be… Dexter.
While it's true that Dexter came to a perfect natural conclusion after four great seasons, it's also true that it limped on for another four seasons after that, capped by a finale that is quite possibly one of the weakest and worst of any drama series ever made. Thankfully, it's coming back for a ninth season later this year, hopefully to right past wrongs.
Watch on: NOW (UK)
Cracker
If you only know the larger-than-life Robbie Coltrane as the much-larger-than-life Hagrid in the Harry Potter series, you'd do well to check out the mid-90s UK crime-series Cracker, and see Coltrane at his most searing, endearing, dangerous and iconic. Here he plays Eddie 'Fitz' Fitzgerald – quite simply the role he was born to play – a sharp-witted, full-blooded, foul-mouthed, fast-living psychologist who impresses (and largely imposes) his way into a consulting gig with the Manchester Police, helping them to solve their more grisly and unusual crimes. The storyline that sees Fitz investigating one of 'his' own is perhaps its most harrowing and heart-breaking – a network of tragedies dovetailing into one other – with a denouement that casts a long, sad shadow over the rest of the series.
Warning: If you are a Harry Potter fan, and you decide to watch Cracker, do take the time to psychologically prepare yourself for the sight of Hagrid in bed with Harry Potter's mum.
Watch on: Britbox (UK)
Luther
Detective John Luther (Idris Elba) has the presence of a bear, the heart of a lion, and the mind of Columbo. With his razor-sharp stare, long, lived-in coat and propensity to stick his neck precisely where it's needed but never wanted, Luther's 'Oh, one more thing' is just as likely to be a fist as it is a verbal death-blow.
Over the course of five seasons Luther is betrayed by those closest to him, mangled by loss, framed for murder and even strikes up an unusual but oddly touching relationship with a serial killer. It's electric, captivating TV, and Idris Elba wears and lives Luther's rage, sadness, regret and fuck-you-ness so intensely that you won't be able to draw your eyes away from him. A barnstormer all round.
Watch on: BBC iPlayer (UK)
State of Play
The cast-list alone is enough to commend this early 2000s conspiracy thriller: John Simm, Philip Glenister (prior to the duo teaming up in Life on Mars), David Morrissey, James McAvoy, Bill Nighy, Amelia Bullmore, and Line of Duty's own Kelly MacDonald. Thankfully, almost everything else about this mini-series also screams excellence, especially the crackling, incisive and deeply honest writing from Clocking Off, Cracker and Shameless-stalwart Paul Abbott.
State of Play follows a group of journalists as they stumble onto the greatest story of their lives – ministerial corruption, contract killings, corporate greed, industrial espionage, illicit affairs – that pits the police, the government, and even their own friends and loved ones against them. It's a twisting, turning, shifting, shocker of a masterpiece: a true titan of the genre.
Watch on: Amazon Prime Video UK (available to purchase)
Line of Duty series one to six are available to stream now on BBC iPlayer.