News
Moon Knight Writer Thought Kit Harington Appearance Would Frustrate Marvel Fans
Kit Harington's Dane Whitman was a natural fit for Marvel's Moon Knight, but the creative team ended up nixing his role in the show.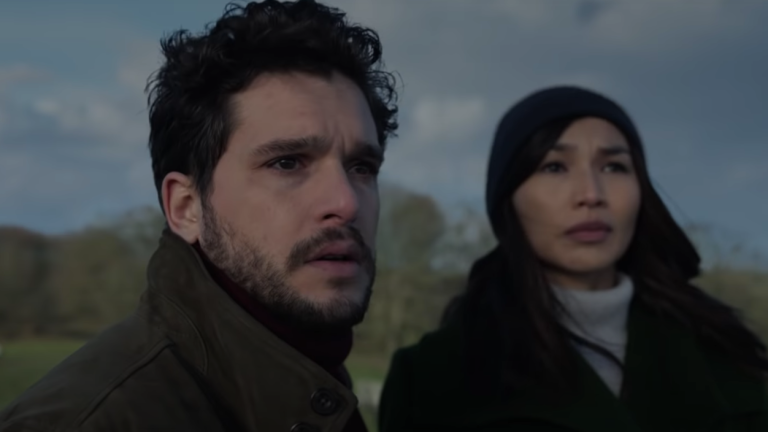 This article contains Eternals spoilers
As Marvel Studios moves into their darker and more supernaturally-inclined Phase 4, Moon Knight has become the first character to test the water of fan reception. His Disney+ show, which wrapped its six-episode run earlier this month, divided audiences, many of whom were surprised to find that the series didn't really connect to the wider MCU.
But since the finale dropped, the creators of the show have been talking about various ways they did try to insert various MCU characters, and in a new interview with Comicbook head writer Jeremy Slater has confirmed that Kit Harington's Eternals character Dane Whitman was in the mix at one point.
"We talked about Dane Whitman a little bit just because he works in a history museum and that could be a natural interaction," Slater said.
It certainly makes sense for Whitman to be in the world of Moon Knight beyond a mere museum appearance. In Marvel Comics, the character becomes the troubled Black Knight after wielding the Ebony Blade featured in a post-credits scene from Eternals; a scene which also connects via voice cameo to a highly anticipated supernatural reboot movie already in the works at Marvel: Blade.
But to add Whitman to Moon Knight at this stage of his MCU evolution would have likely frustrated fans who were eager to see him as the Black Knight and not just a regular man going about his business, according to Slater. "My feeling was if we got Kit Harington to show up and he doesn't suit up and he doesn't kick ass, as a fan I'm pissed off."
Slater added "There's only so much you can do to tease those reveals before people get frustrated. There was no space in those first two episodes to have him suit up and play Black Knight in the storyline, so we ultimately decided that it didn't make sense to make this connection. But it was something we definitely talked about a couple days in the room."
Choosing to add a brief appearance from Harington as Whitman would also have been an expensive move for the Moon Knight team, and if Whitman had not been in his superhero guise during the series, Slater indicated that it would not have been worth the price to include him. "If I see [Whitman] show up I want to see him go full Black Knight. Just seeing an interaction where he walks past and goes 'Oh hey Steven,' who responds 'Oh, hey Professor Whitman!' It felt like that would be a waste of the money it would cost Kit Harington in there."
Moon Knight and Eternals are now streaming on Disney+. Blade is currently in pre-production at Marvel Studios, and filming is due to get underway in July. Harington's Whitman, who was paid a visit from Blade at the end of Eternals, has not yet been confirmed to appear in the movie, which will see Moonlight's Mahershala Ali take over the iconic Marvel daywalker role from Wesley Snipes. Snipes, who starred in three Blade movies – Blade (1998), Blade II (2002), and Blade: Trinity (2004) – has said in the past that he "supports" the creatives behind the upcoming reboot.