Features
Kaleidoscope Cast: Meet the Actors from the Netflix Heist Drama
Netflix's newest heist drama Kaleidoscope has a cast full of familiar faces. Here's where you've seen these actors before, and their role in the heist.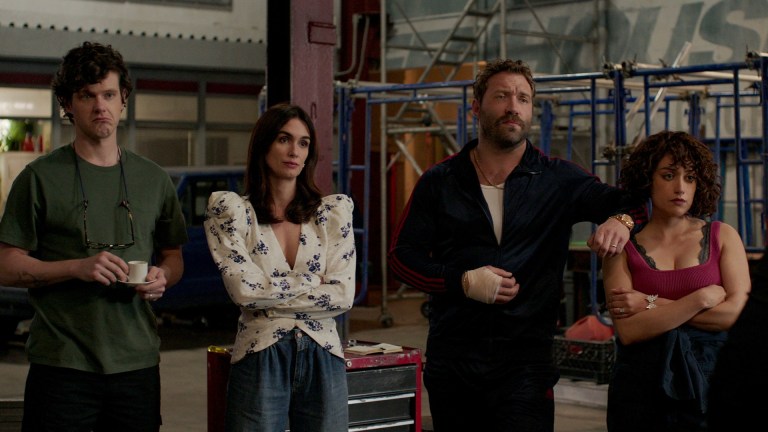 Netflix's newest heist series Kaleidoscope boasts a unique take on the genre – the order you watch the episodes, aside from the finale, doesn't matter. You can start with almost any episode and therefore have a different viewing experience than someone else who started with a different one. According to Netflix, the series is "loosely inspired by the real-life story where seventy billion dollars in bonds went missing in downtown Manhattan during Hurricane Sandy, Kaleidoscope consists of eight episodes spanning from 24 years before the heist to 6 months after."
But not only is the series able to draw people in with its intriguing premise and viewing structure, it also has a pretty stacked cast with several familiar faces. Here's the who's who of Kaleidoscope and where you've seen these actors before.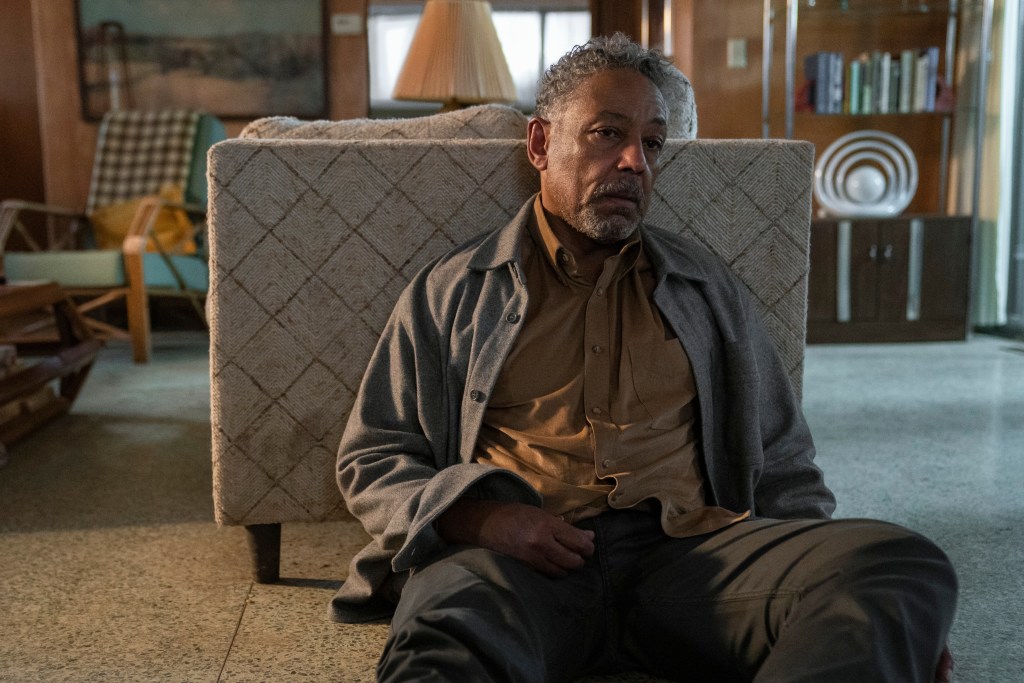 Giancarlo Esposito is Leo Pap
TV legend Giancarlo Esposito plays Leo Pap, the leader of the heist crew. According to Netflix, Leo is "whip-smart, intense and driven, with an engineer's mind and a meticulous eye for detail." Because he became a thief at a young age, he's had a hard time staying away from a life of crime, jeopardizing both his family and his freedom. Esposito has appeared in Breaking Bad, Better Call Saul, The Boys, The Mandalorian, and so much more.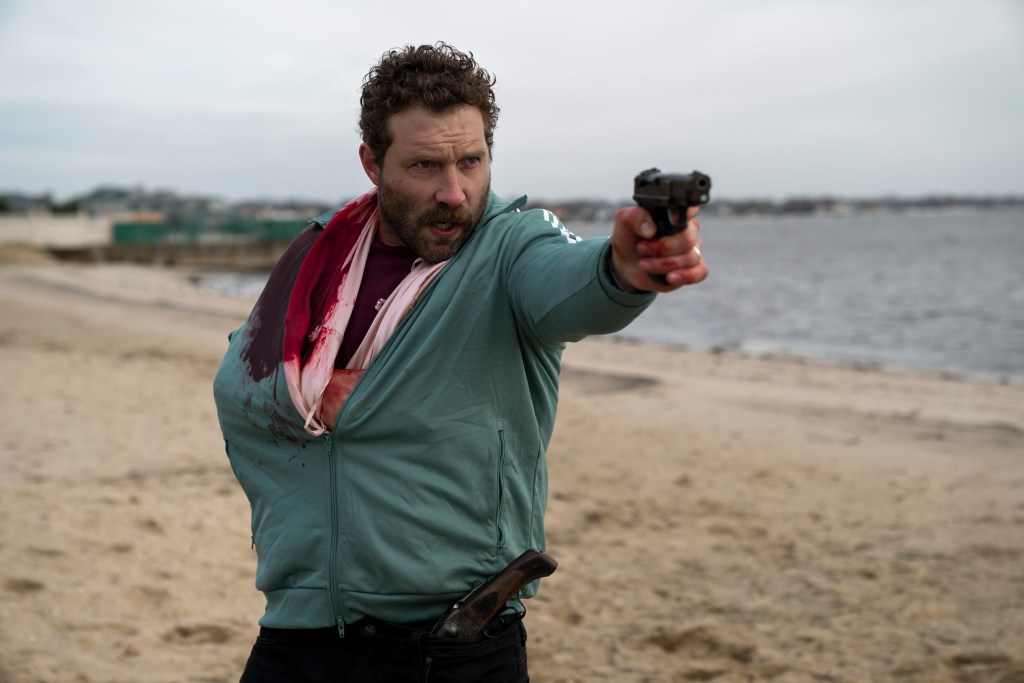 Jai Courtney is Bob Goodwin
Bob Goodwin, husband of Judy Goodwin, is the heist's safecracker who is just as skilled at pushing people's buttons as he is at getting into safes. He is a "chest-puffing alpha male" who is "attractive enough to be a threat and smart enough to be dangerous to anyone who gets in his way when he's on the hunt." Bob is played by Jai Courtney, whom you will likely recognize from Suicide Squad, the Divergent series, and Terminator: Genisys.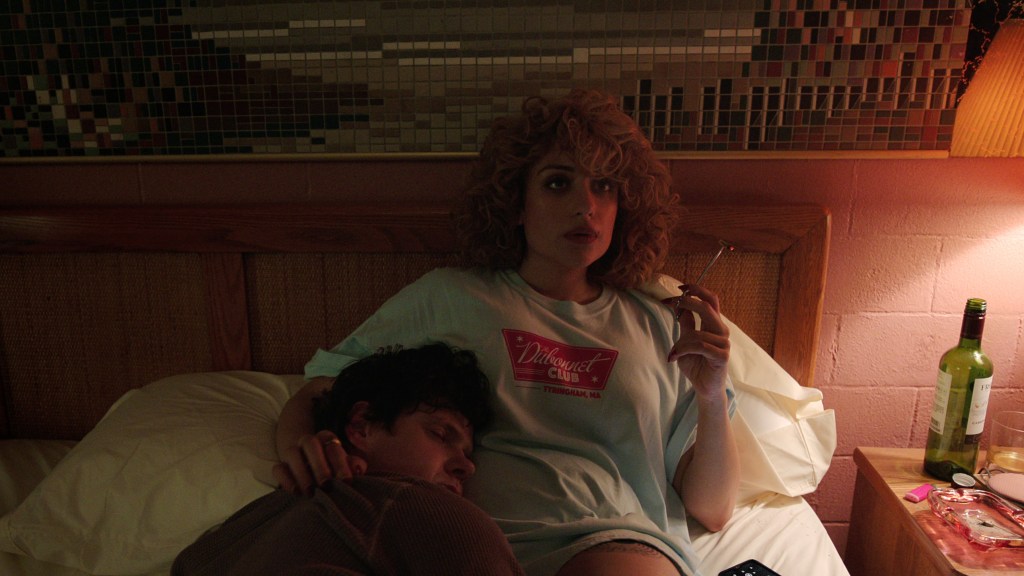 Rosaline Elbary is Judy Goodwin
Judy Goodwin, wife of Bob Goodwin, is the heist's headstrong demolitions expert, who may be "an eccentric spitfire with a sarcastic edge," but is "clever and talented enough to stay a step ahead of her mistakes." Judy is played by Rosaline Elbary, who has appeared in the Egyptian TV series Qabeel and the Hulu series Ramy.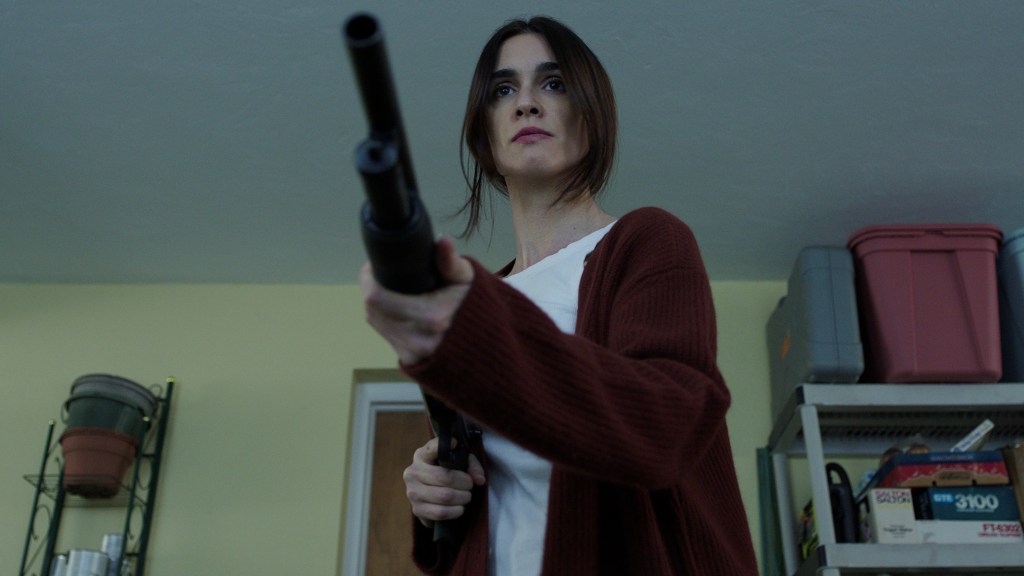 Paz Vega is Ava Mercer
Played by Spanish actress Paz Vega, Ava Mercer is an attorney and the heist crew's weapon's specialist. Mercer is "equally at home on a gun range or gallery show as she is in the courtroom" and is "a passionate soul who will do anything to protect the few people close to her." Vega has had a long career thus far, though you likely recognize her from the Adam Sandler starring film Spanglish, Netflix's The OA, and Rambo: First Blood.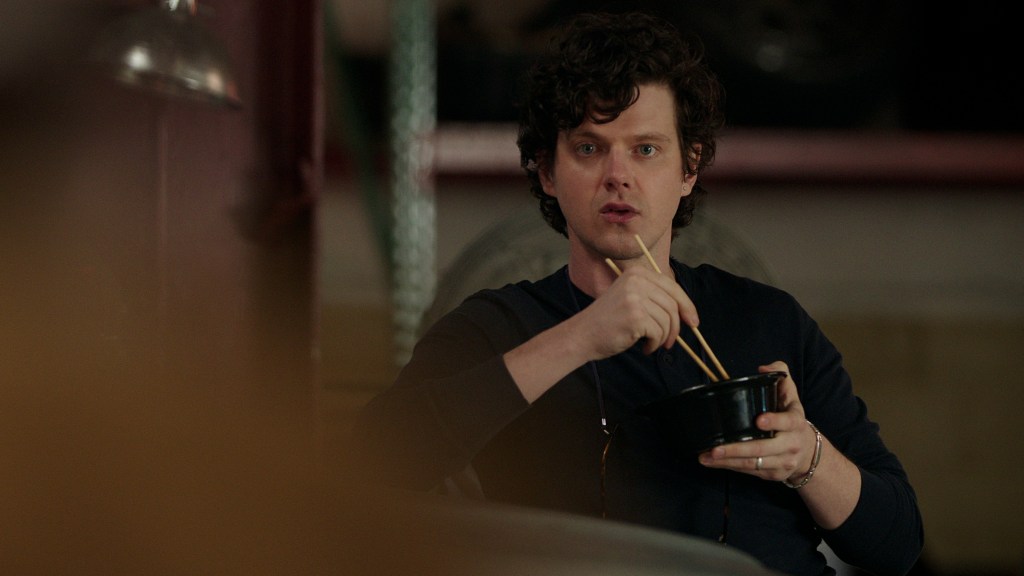 Peter Mark Kendall is Stan Loomis
Peter Mark Kendall plays Stan Loomis, a smuggler and loyal member of the heist crew. Stan has "a mouth that never stops running and the heart of a hopeless romantic." Before Kaleidoscope, Kendall appeared in TV series like Girls, The Americans, Chicago Med, The Good Fight, and Gotham.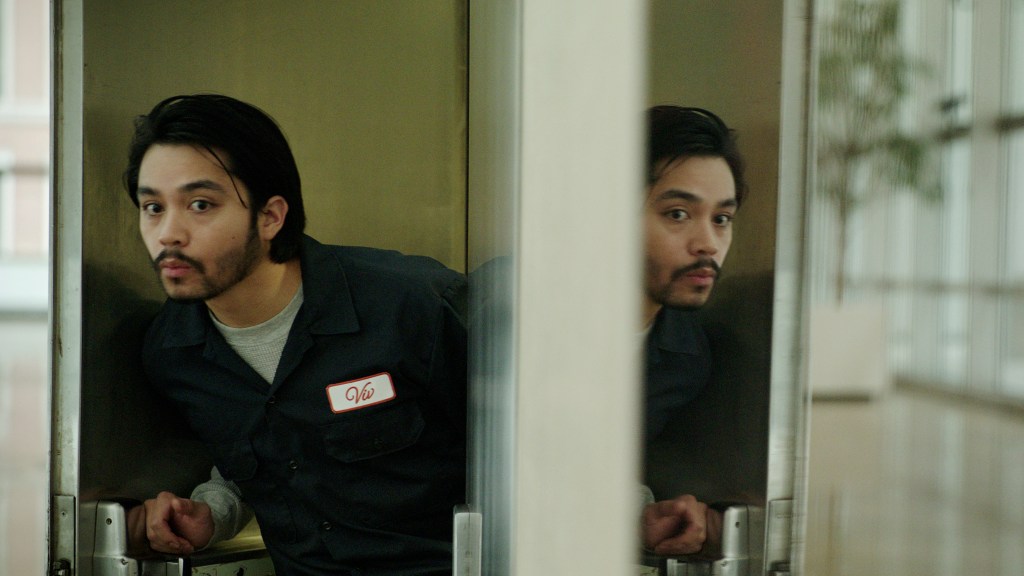 Jordan Mendoza is RJ Acosta
RJ Acosta is a "self-taught engineer, a brilliant mechanic and car customizer, and a driver extraordinaire." Though he lacks some people skills, he's eager to prove his worth to Leo and show that he has a place in the heist. RJ is played by Jordan Mendoza, who has previously done voice acting for the Big Mouth spin-off Human Resources and has also appeared on Ziwe.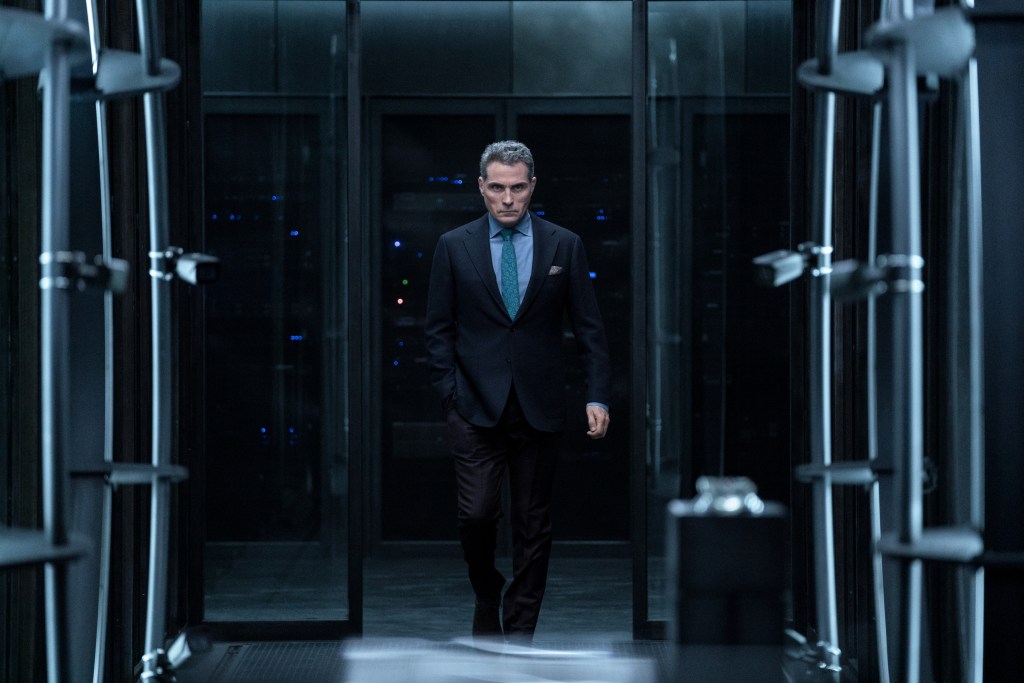 Rufus Sewell is Roger Salas
Roger Salas is a former thief who has decided to use his skills to become a "top tier security expert." Roger is "a salesman with an uncanny ability to manipulate people to his ends." He can be loyal, but ultimately he's only looking out for his own ambitions and needs. Roger is not only a major adversary of the heist crew, but he also plays a part in Leo's past. Salas is played by actor Rufus Sewell who has also appeared in The Holiday, The Man in the High Castle, and M. Night Shyamalan's Old.
Tati Gabrielle is Hannah Kim
Hannah Kim may work for Roger, but that doesn't necessarily mean her allegiances lie with him. Actor Tati Gabrielle has a history of playing complex characters such as Prudence Night in Chilling Adventures of Sabrina, Marienne Bellamy in You, and Jo Braddock in the film adaptation of Uncharted, and Hannah is no different as her true intentions and skillsets are revealed. Hannah is a "chameleon who flows between the world of high-stakes finance and low-lying crime" who is looking to do whatever it takes to find a way out.
Soojeong Son is Liz Kim
Liz Kim is Hannah's younger sister who is "a free spirit and aspiring DJ/immersive dance captain." While she and Hannah usually get along pretty well, her care-free attitude sometimes clashes with Hannah's more serious outlook on work and life. Liz is played by Soojeong Son, who has also appeared in Servant and Search Party.
Hemky Madera is Carlos Sujo
Carlos is Roger's incredibly loyal and "intense" head of security, willing to handle any and everything his boss requires. Hemky Madera plays Carlos, and you may recognize the actor from Weeds, Queen of the South, or Spider-Man: Homecoming.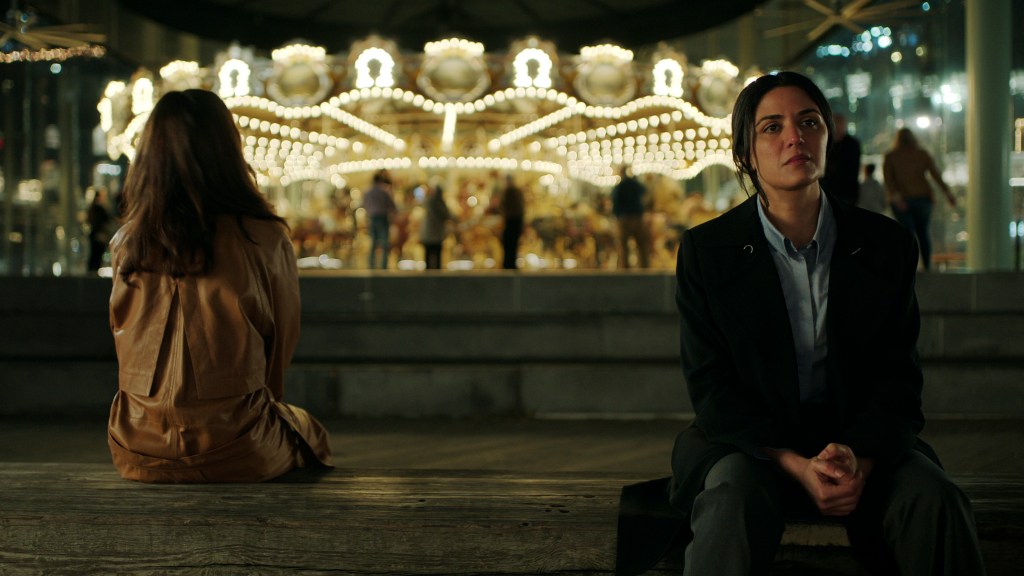 Niousha Noor is Nazan Abassi
Niousha Noor plays Nazan Abassi, the FBI agent tasked with bringing down the heist crew. She's great at her job, but her driven nature means that it's hard for her to let up, even if the job threatens to consume her. Before Kaleidoscope, Niousha Noor appeared in The Night, the HBO series Here and Now, and the Freeform series Stitchers.