News
Jurassic World: Camp Cretaceous Season 2 Confirmed by Netflix with Teaser
Netflix has announced its renewal for a second season of animated series Jurassic World: Camp Cretaceous, eyeing a 2021 release.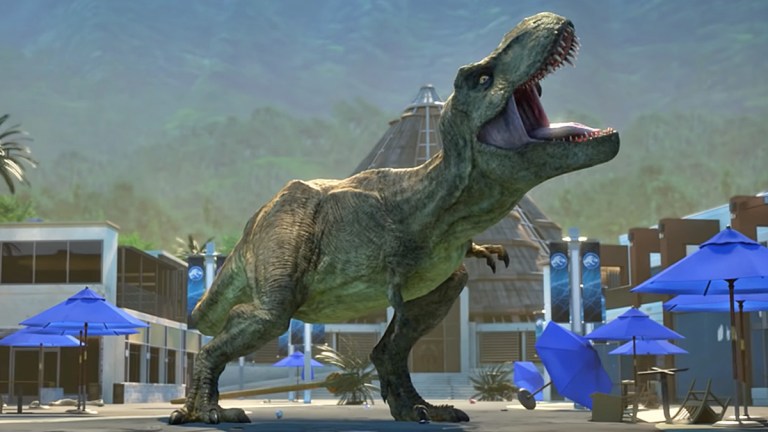 Jurassic World: Camp Cretaceous Season 2 is officially in the works at Netflix, ready to reveal the fate of our calculatingly cliffhung sextet of teen survivors.
Netflix's renewal makes official what was up until now heavily teased regarding the second season of Camp Cretaceous, the animated series spinoff of the Jurassic World/Park film franchise. Thus, with Season 1 of the series having left its central characters to fend for themselves on an island populated by dinosaurs, the streaming giant is already signaling that the wait for Season 2 won't be too long, revealing a 2021 release window. The announcement also came with a teaser trailer for Jurassic World: Camp Cretaceous Season 2, which you can view just below.
The renewal arrives less than a month after Camp Cretaceous made its debut on the streaming platform on September 18. The series showcases an initial 8-episode storyline set on the other side of the Central American island setting of Jurassic Park and later Jurassic World, Isla Nublar, where a dinosaur-teeming adventure experience designed for young people—the eponymous Camp Cretaceous—has been built. However, in a development typical of the franchise, the power cannot be contained and, as Ian Malcolm so famously put it, "life finds a way," resulting in a heart-pounding survival ordeal between the show's teen tourists and the island's gigantic cloned carnivorous residents.
Consequently, the closer of Camp Cretaceous's first season imperiled and separated central character and dinosaur expert Darius (Paul-Mikél Williams), along with fellow campers, social media star Brooklynn (Jenna Ortega), wealth-hailing Kenji (Ryan Potter), suspiciously-extroverted Sammy (Raini Rodriguez), bookworm Ben (Sean Giambrone) and athlete Yaz (Kausar Mohammed). While the status of Camp Cretaceous as an animated series—one that's aimed at children—eliminates the possibility of beloved central characters getting violently killed or even eaten onscreen in a fashion indicative of the film franchise (notwithstanding occasional off-screen deaths for red shirts), the stakes of the series are as high as any $150 million-budgeted blockbuster. Such a notion is affirmed by the presence of executive producer Colin Trevorrow, who, of course, directed the film franchise relaunch with 2015's Jurassic World, and will close out the current trilogy with 2022's Jurassic World: Dominion.
Indeed, Camp Cretaceous is very much plugged into the Jurassic canon, not just some Saturday Morning logo-brandishing animated tie-in. It's an aspect that's reflected in our recent interview with the cast, which you can check out just below.
Jurassic World: Camp Cretaceous operates directly under showrunners Scott Kreamer and Aaron Hammersley, both of whom also serve as executive producers, joined in the latter capacity by Steven Spielberg, Colin Trevorrow, Frank Marshall and Lane Lueras.
Jurassic World: Camp Cretaceous Season 2 Release Date
Jurassic World: Camp Cretaceous Season 2 is confirmed to hit Netflix in 2021 on a date to be revealed.