News
How Many DuckTales Episodes Are Left to Air?
DuckTales' recent cancellation has fans wondering how many episodes are left. We have the answers.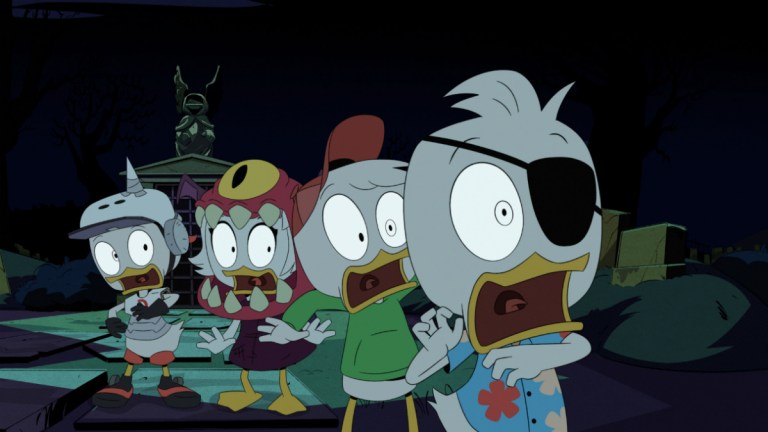 DuckTales has been cancelled after three seasons. It's a major gut punch to any fan of the astounding reboot of the classic 80's series. Even three seasons in it felt like the show was only beginning to rev up. It was slowly building a new version of the Disney Afternoon universe, more and more characters were being added to the cast, and the characters we loved so much were getting fleshed out in fascinating ways.
Thankfully there's a small silver lining. The show isn't quite over yet. There are still a few episodes left to air and hopefully they'll provide some closure to DuckTales' many long running story arcs.
But how many episodes are there and when will they air? Well the statement from Disney about DuckTales' cancellation does hold some clues.
The talented creative team, led by Matt Youngberg and Francisco Angones, have delivered exceptional storytelling with uniquely reimagined characters for three seasons of 75 episodes and more than 15 shorts. While physical production is wrapping, 'DuckTales' continues to be available daily on Disney Channels and Disney+ around the world and fans will get an epic season finale in 2021.
It says that DuckTales will run for 75 episodes. So far only 65 episodes have aired which at first glance makes it seem like we'd be getting ten more. However, four of those episodes were double length episodes, which technically count as two each. Therefore, it's most likely we have six episodes left (if you count double length episodes as two parters and not one whole episode.)
Season 1 and 2 both had 25 episodes (counting double length episodes as two parters) so since season 3 has already had 19 episodes (counting the Darkwing Duck special as a two parter) that leads credence to six episodes being left. Maybe one or two of them will be double length, we don't yet.
Whatever the case, that statement also lets us know that the finale will air in 2021. We don't know exactly when new episodes will return but it's mostly it'll happen after the holidays.
We both hope it doesn't take too long for these episodes to air and also don't want it to end. DuckTales has been some of the best TV on air and we still can't deal with knowing it's going away. It's been something truly special and we'll have more to say as we continue our reviews of the final episodes of the show.