News
Parasite HBO TV Series Reportedly in Talks with Mark Ruffalo to Star
Bong Joon-ho is teaming with Adam McKay to bring Parasite to American television. Both will write and executive produce the HBO series.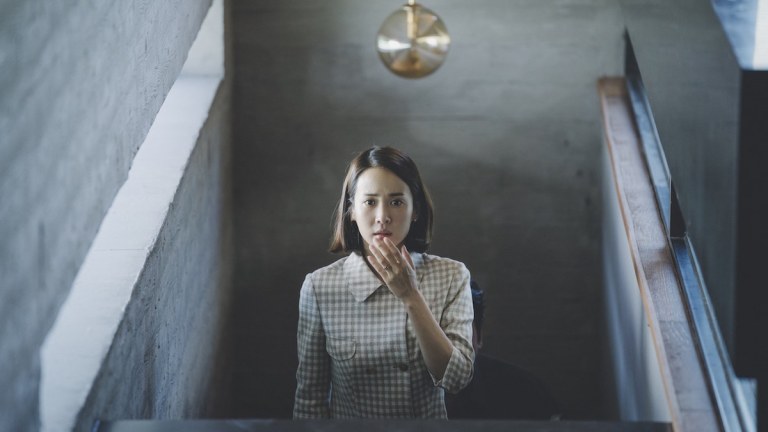 If this were a Bong Joon-ho movie, then we're somewhere in the first act, with the filmmaker ominously holding an orange over HBO executives. At least it feels that way after the filmmaker agreed to produce a limited series adaptation of his cinematic triumph, Parasite, for the premium cable network; a move that proved fortuitous after the film swept the 2020 Academy Awards, winning Best Picture, along with Best Directing and Screenplay Oscars for Bong, along with Best International Feature Film. Indeed, many, including ourselves, consider it to be one of the best movies of the decade.
The Parasite TV series news hit back in January out of HBO's TCA, which revealed that the network beat Netflix in a bidding war for the bundled project that sees Bong attached to an American adaptation of the film, alongside executive producer and co-writer Adam McKay. Thus, the pair are expected to adapt the film together on top of executive producing the project. Of course, this project will bring its own pedigree with McKay, who after spending the 2000s directing many Will Ferrell comedies, is an Oscar winning writer for his work on The Big Short, as well as a Best Director nominee for that film and Vice.
In the latest news on HBO's Parasite TV series, it appears that a big-name headliner is being eyed, specifically Mark Ruffalo, as Collider confidently reports, albeit with a slight grain of salt, citing sources that claim there is interest on both sides of the negotiation table.
While no details were provided on his prospective character, the outlet makes the educated guess (based on the assumption of this being an English-language adaptation of the film,) that Ruffalo might portray a version of Kim Ki-taek (played in the film by Song Kang-ho), the embattled patriarch of the lower-class family in focus. Ruffalo, who, amongst an array of career highlights, has become the definitive cinematic Hulk – a highlight of Marvel Studios' box-office-breaking Avengers films – is already set to appear in an HBO television project, a 7-episode drama titled I Know This Much is True.
Nevertheless, it remains unclear whether this series will be a longer form version of the same story in Bong's Korean film or if HBO's Parasite would be some kind of loose continuation of the themes and world Bong built in his movie. It wouldn't be unprecedented after HBO's adaptation of Watchmen. Then again, the point of Parasite is that it's set in a reflective mirror of our world.
Bong, of course, was already a highly respected international filmmaker since well before the Parasite awards season accolades. His second most recent film was the international Netflix production, Okja, in which Korean and American stars collaborated in telling a wicked satire of the meat industry. Before that he made a (mostly) English language film in Snowpiercer, which also tackled income inequality in a much more allegorical, action/sci-fi fashion. That film was also remade into a TV show by TNT this year.
Who knows maybe another Bong classic in Korean, The Host, will be adapted next? But it would be a shame if this is just a concession to the ridiculous obstacle Bong described back at the Golden Globes: "The one-inch tall barrier of subtitles."
We will keep you updated right here on HBO's Parasite TV series as the news arrives!
David Crow is the Film Section Editor at Den of Geek. He's also a member of the Online Film Critics Society. Read more of his work here. You can follow him on Twitter @DCrowsNest.
Joseph Baxter is a contributor for Den of Geek and Syfy Wire. You can find his work here. Follow him on Twitter @josbaxter.