News
Hanna Season 3 Confirmed
Good news! Hanna will be back for another season of coming-of-age angst in a spy thriller package.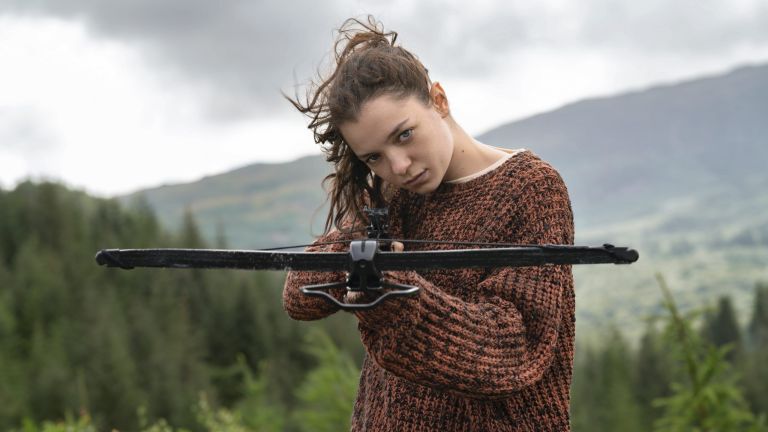 Today is a good day for fans of well-crafted spy dramas with a feminist twist. Amazon Studios has announced that it has ordered a third season of Hanna, its drama starring Esmé Creed-Miles in the titular role initially made famous by Saoirse Ronan, following a "strong global launch." We were big fans of the second season, which expanded the scope of the coming-of-age thriller for its second outing, bringing in some of the other girls who were trained by Utrax to become assassins. The first two seasons are now available to watch in their entirety on Amazon Prime Video.
Hanna is executive produced by David Farr, who also co-wrote the script for the 2011 feature film, which was directed by Joe Wright and on which the TV series is based. Farr has also previously written the scripts for The Night Manager, another beautifully-shot adaptation (though, in that case, an adaptation of a John le Carré novel) that has done well with a global audience. This season, Farr also stepped behind the camera to direct the final two episodes of the season. He will continue to act as writer and executive producer on Season 3.
"I'm absolutely thrilled to be able to give Hanna a third season," said Farr in a press release. "When we set out on this journey, I had in my mind a drama that would excavate Hanna's past, challenge her in entirely new ways and answer the question: can she ever belong? I am truly grateful to Amazon and NBCU that we are able to continue that vision. I am also deeply indebted to Esmé Creed-Miles and to Mireille Enos for their continuing commitment and enormous talent as we take Hanna and Marissa into new and unexplored terrain. It's going to be an exciting third act."
The second season of Hanna ended with Enos' Marissa Wiegler blackmailing Utrax director John Carmichael (Dermot Mulroney) into giving her a position at The Meadows, the current incarnation of Utrax's assassin training program. Both Marissa and Hanna are poised to run the program "undercover" from the inside, presumably with the end goal of taking down Utrax and freeing the girls who have been captives of the CIA program since they were born. However, will Marissa be willing to give up power once she has it? And what will Hanna do with girls like Sandy or Jules, who don't want to be freed from Utrax? In other words, Hanna still has plenty of story left to tell. We had a chance to ask the cast what they think might be next for their characters in Season 3.
"David continues to deliver a series that's elevated and action-packed, with twists you won't see coming and characters you really care about," said Vernon Sanders, Co-Head of Television, Amazon Studios. "We're very excited to team with NBCUniversal to bring our Prime Video customers around the world another season of adventure with Hanna."
Jeff Wachtel, President, NBCUniversal International Studios added "Thanks to David Farr, Tom Coan and the wonderful cast and crew of Hanna for delivering two smashing seasons, and to Amazon for being the best partner anyone could hope for. Strap in for Season three!"
More news on Hanna Season 3 as we get it.