Features
Hanna Season 3: What Happens Next?
We asked the cast of Hanna what they would like to see for their characters should the Prime Video spy thriller get a Season 3.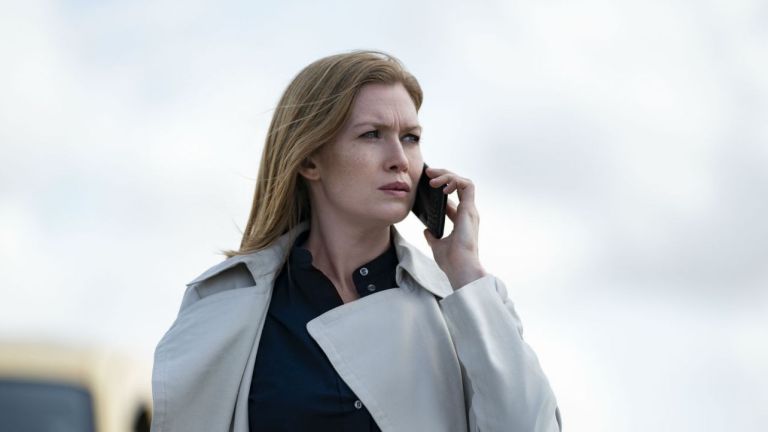 While we may not have any official word yet on if Hanna, Prime Video's stellar spy series, will be getting a third season, we think it deserves one. This show started good and has only gotten better, expanding its sense of scope in Season 2 to make it more of an ensemble thriller than it was in its first season, while still giving us the next chapter of Hanna's story. Den of Geek had the chance to talk to some of the Hanna cast members ahead of the Season 2 release to see what they would like to see for their characters moving forward, should they get a Season 3. Here's what they told us…
While Esme Creed-Miles, who plays protagonist Hanna, didn't have any specific requests for Season 3, she does want to see her character return to wilderness at some point, saying: "I'd love to see [Hanna] eventually, at some point, return back to nature. I mean, as challenging as it is to shoot in the wilderness, I definitely feel an affinity with that and I love that part of who she is. I can't really imagine her truthfully anywhere else being really content."
As we learned in the first season, Hanna grew up in the Polish wilderness, spending her first 16 years with only her father, Erik. While that Hanna was desperate to learn about the world outside the one she had always known and eventually left, it was telling that Hanna brought Clara to the woods to keep her safe… and that she seemed more than content to spend the rest of her days with Clara there.
Mireille Enos would like to find out more about Marissa Wiegler's past.
"I mean, I think this is true of every actor," says Enos. "We're always curious about our origin story. And of course this show is about Hanna, but if there's any time in season three to talk about her origin story, I think it would be very interesting as the story moves towards where whatever their trajectory is. Erik's trajectory, he gave up his life for Hanna and we got to see some of where he came from. And anyway, selfishly I would love to know what drives her."
This would be a fascinating function of Season 3. Though we know some things about Marissa's past—we know she was in training with Carmichael and that she was much more dedicated to the Utrax cause when Hanna was a baby—there are still so many questions about who this character is and where she came from.
As for Dermot Mulroney, whose character, Carmichael, is still alive at the end of Season 2, but under Marissa's thumb, we asked Mulroney what he thinks Carmichael's odds of surviving through a third season might be.
"I don't know," Mulroney says. "I'm so intrigued. I do know there's a key line, so beautifully placed and written in its simplicity, I won't get it exactly, but right at the end where Marissa says, 'I'm in charge now.' If nothing else, that determines for me that the tables will be turned for Carmichael, were season three to come. You know what I mean? If his story goes on, it will be 180 degrees different from where season two started. So it's already massively intriguing for me to think. How does he do when he's behind the eight ball instead of in front of the program?"
Hanna Season 2 is now available to watch in its entirety on Prime Video.