Features
18 Great TV Dramas on Amazon Prime Video
From spies to motorbike gangs, gangsters to Cylons, here are 19 recommended TV dramas currently available on Amazon Prime Video.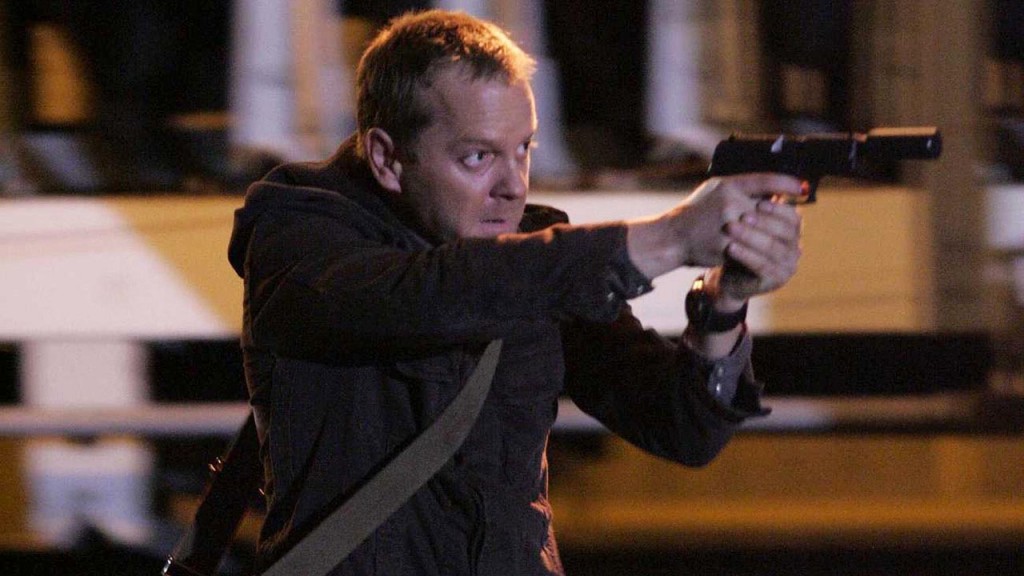 24
24 was a big wake up call for network television. Shows were routinely too long at around 22-25 episodes per season. Instead of shortening the episode orders, however, Joel Surnow and Robert Cochran had a novel idea. What if every episode represented an hour of real time for 24 hours? And thus the story of U.S. government superspy Jack Bauer was born.
24 didn't always hold up in its later years and adopted a pretty consistent and easily mockable format of there always being a mole. Still it remains an exciting action thriller – all nine seasons of which are on Amazon Prime.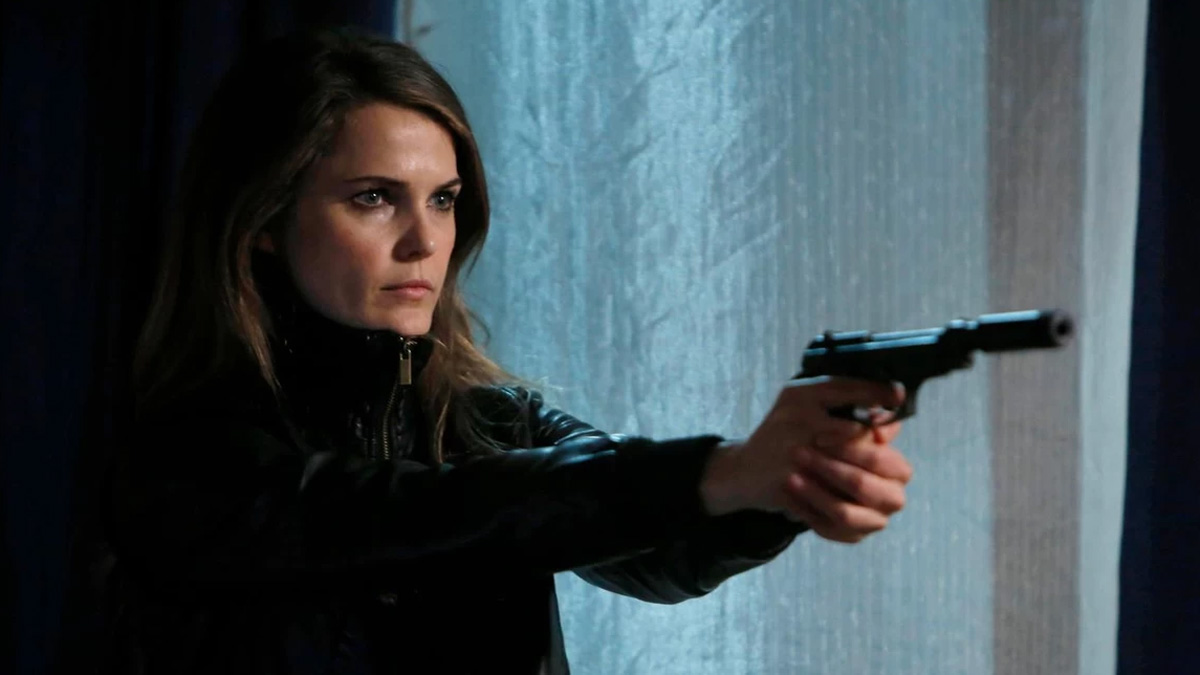 The Americans
The acclaimed Cold War drama recently shut up shop for good—you may have noticed the wave of eulogies in the TV press. If you didn't jump aboard back in 2013, here's the chance to catch up on the first five seasons of The Americans. (The sixth and final season is as-yet only available to buy on the streaming service.)
further reading: The Americans Season 6 Episode 10 Review: START
The spy show is an excellent character study that makes some thrilling, even outrageous, moves, set against the backdrop of 1980s Washington D.C. Worth it for Keri Russell's wigs alone.
A Very English Scandal
Russell T Davies' A Very English Scandal is definitely one to catch up on. Adapted from the John Preston book about the real-life events surrounding MP Jeremy Thorpe's 1970s trial for conspiracy to murder, it's a tour-de-force.
Davies' characteristically clever, emotional writing meets two excellent lead performances from Hugh Grant and Ben Whishaw in an excellent tragicomedy full of terrific cameos (watch out for the tremendous Eve Myles). Our spoiler-filled review is here.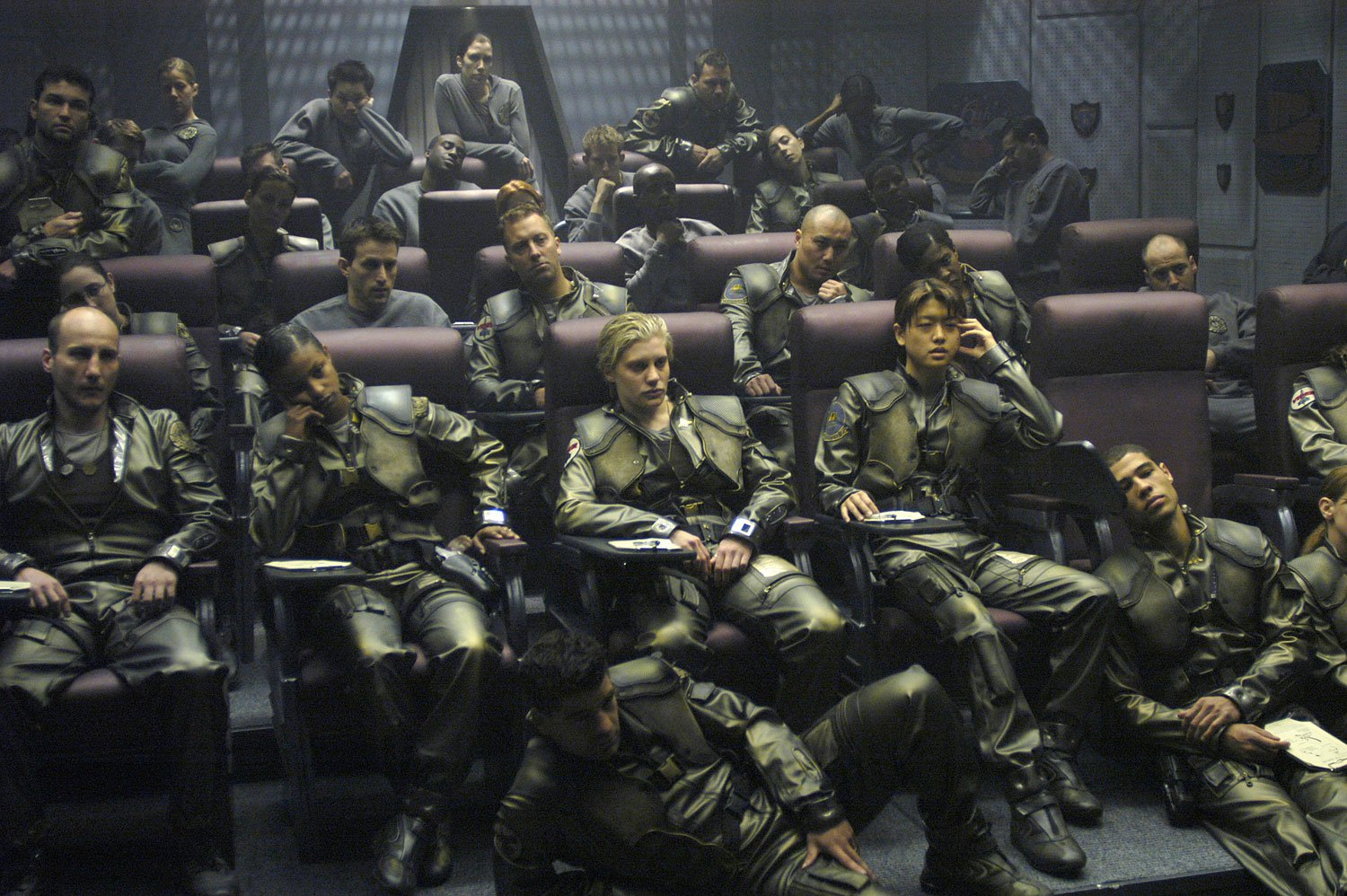 Battlestar Galactica
Battlestar Galactica was great science fiction. It was also one of the best TV dramas of all time. The show was based on a little-watched '70s series of the same name. Creator Ronald D. Moore took the concept, about humanity on the brink of extinction and racing away from murderous robots called Cylons, and turned it into an entirely original dramatic vision.
further reading: How Battlestar Galactica Barely Survived Toxic Fandom
Episodes of Battlestar Galactica routinely dealt with the issues of the time – racism, terrorism, religious zealotry, and more – all the while creating an amazing science fiction universe.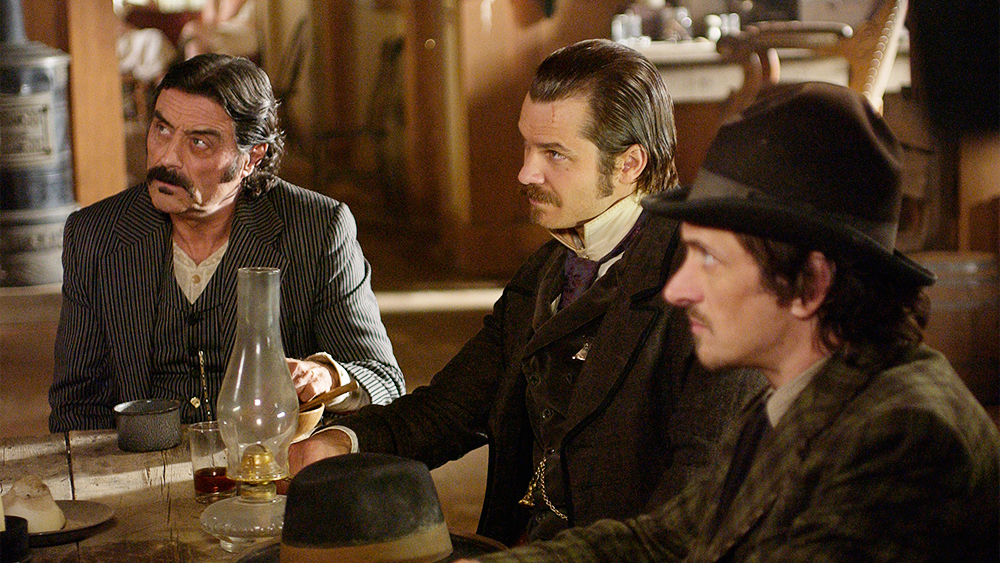 Deadwood
Deadwood creator David Milch famously approached HBO with what he felt was a fascinating idea: beat cops in ancient Rome. Unfortunately, HBO was already working on a show about Rome, titled Rome. So Milch took his original concept and merely changed the setting to Deadwood, South Dakota in the days of the wild, untamed west.
The concept worked because Milch's show was never merely about a time or place. It was about the beginning of society and all the various compromises that must be made when persons decide to become a people. Plus, Ian McShane as Al Swearengen gives one of TV's all-time best performances.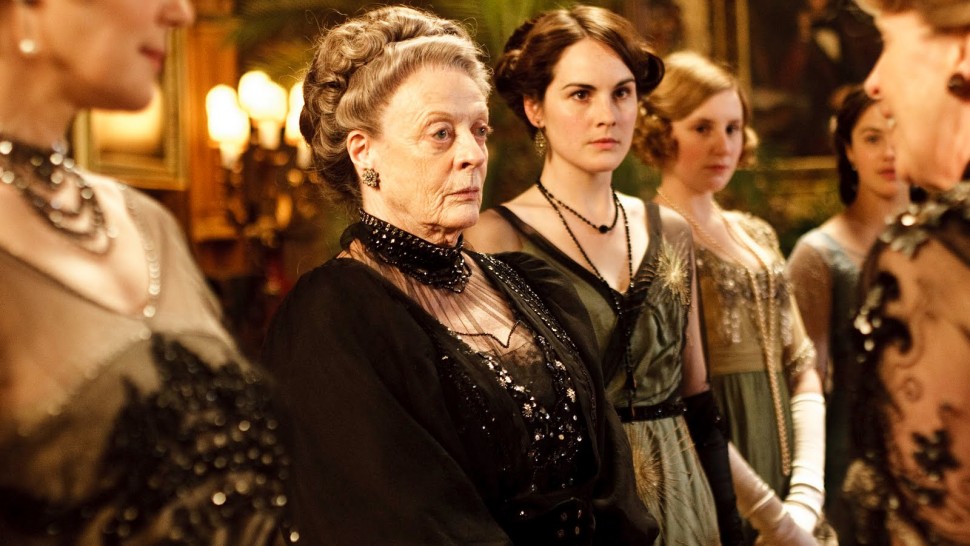 Downton Abbey
All six seasons of Downton Abbey are on Amazon for you to catch up with before the upcoming movie. Downton Abbey was one of PBS's biggest ever wins. The historical drama follows the Crowley family and their servants in an early 20th century estate.
further reading: The Best Romances Movies on Amazon Prime
The show definitely knew how to depict the lives of both the wealthy and the poor. Spoiler alert: the wealthy live a touch better.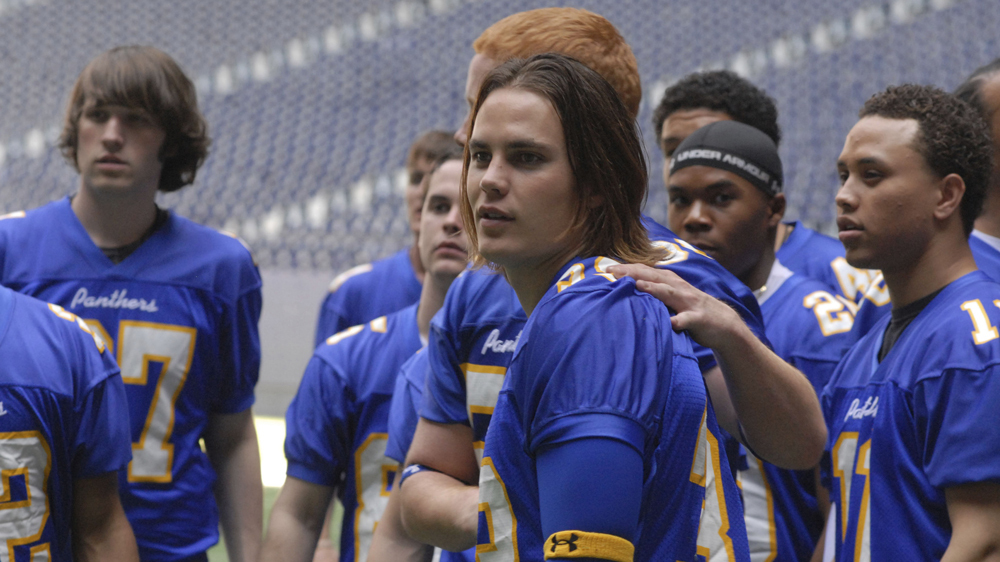 Friday Night Lights
Texas Forever. Clear eyes, full heart, can't lose. NBC's Friday Night Lights is filled with fun catchphrases and compelling high school football action. It's much more than that, however. It's one of the most effective, poignant depictions of small town America ever caught on film.
We follow Coach Taylor, Mrs. Taylor, Riggins, Smash, Street, Saracen, Vince, and more as they all live their lives against a backdrop of small town economic decay and yes, lots of football. Watch all five seasons just to see if you're ever able to listen to Explosions in the Sky again without tearing up.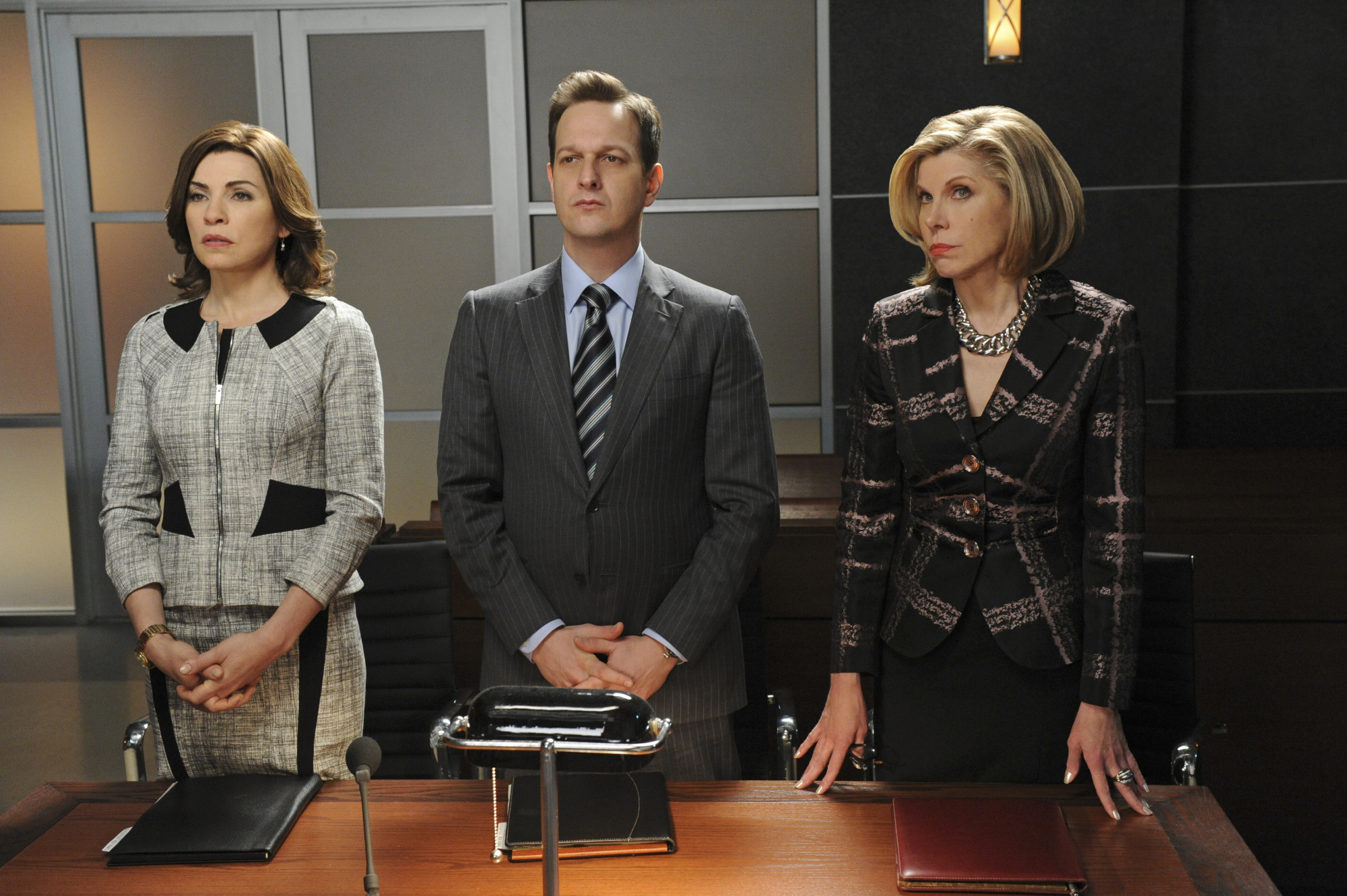 The Good Wife
Less a TV show than an institution, legal drama The Good Wife lasted for seven seasons (all available to stream) and spawned spinoff The Good Fight. Even if you missed it, you can't have missed its popularity and critical success. 
further reading: The Best TV Shows Hidden on Amazon Prime
E.R.'s Julianna Margulies plays a lawyer whose State Attorney husband is the subject of a public sex and corruption scandal. Expect sharp suits, twisting plots and a pre-Negan Jeffrey Dean Morgan.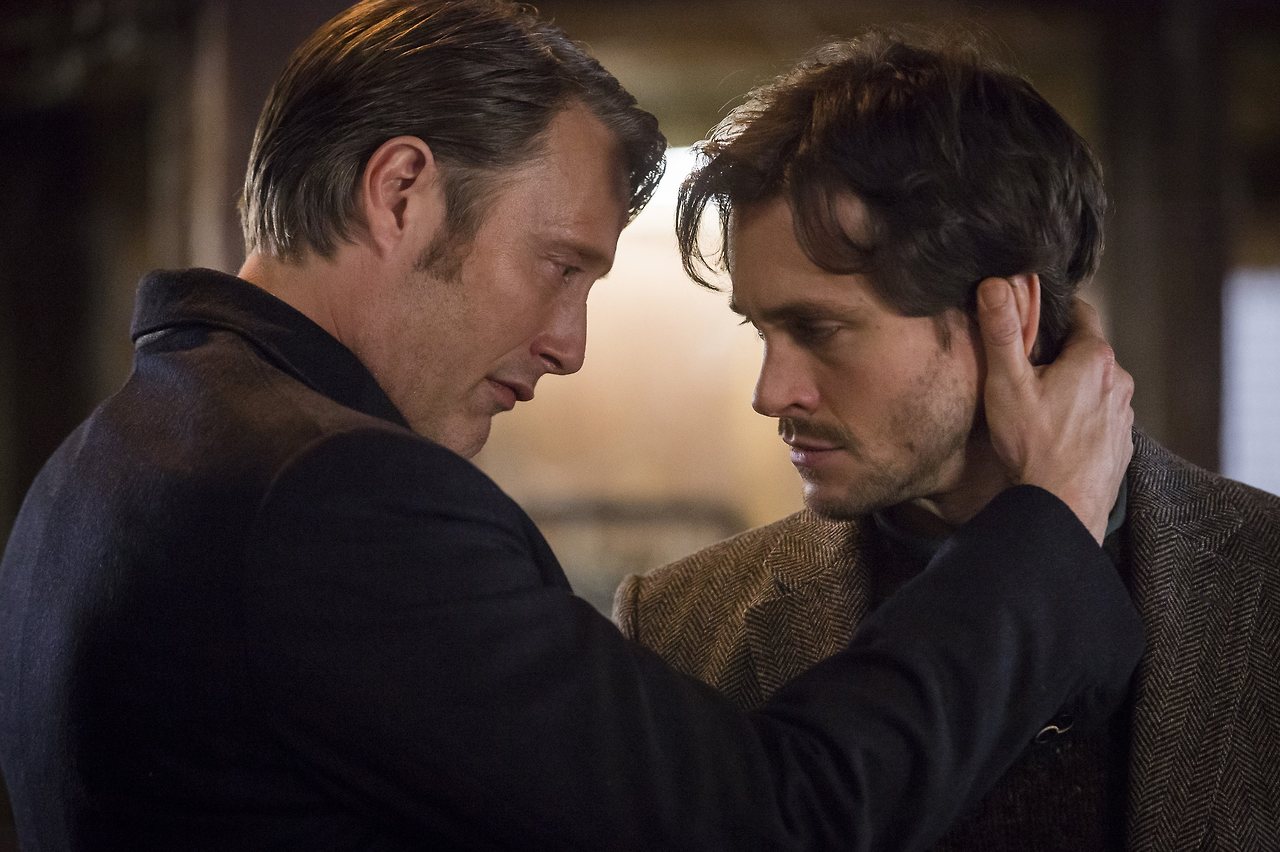 Hannibal
The story of Hannibal Lecter, esteemed psychologist and unrepentant cannibal, has been told in many mediums. First a series of books from Thomas Harris, then as a series of films including the Academy Award-winning The Silence of The Lambs. Somehow, NBC's Hannibal might be one of the best Lecter properties ever.
The dark, absolutely decadent Hannibal follows the good doctor (played by Mads Mikkelsen) and his relationship with FBI investigator Will Graham (Hugh Dancy). The show understands that its most compelling feature isn't sickening gore (though that is admittedly pretty great) but rather the uncomfortably close relationship between good and evil.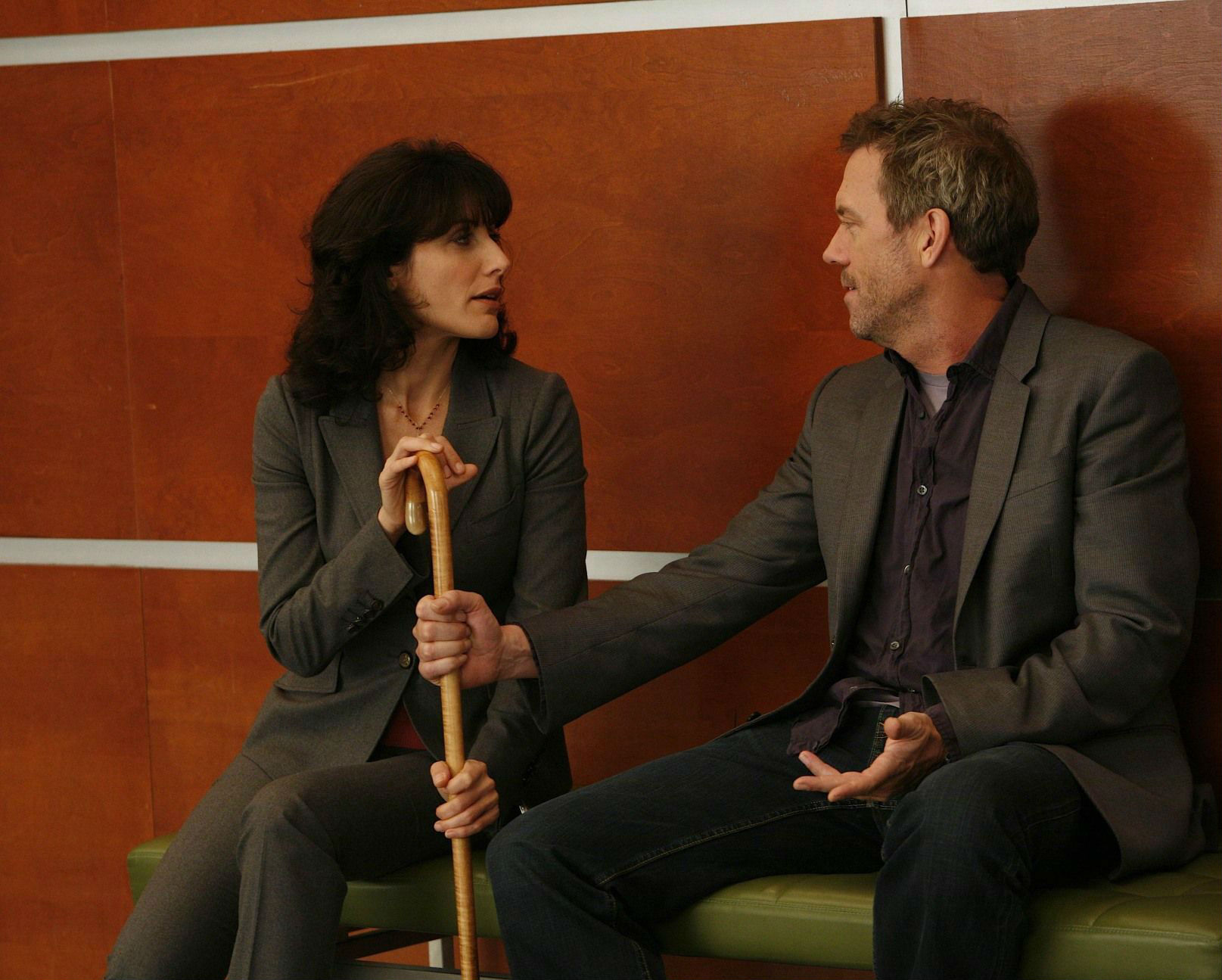 House
House (also called House M.D.) introduced American audiences to Hugh Laurie and thank God it did. Laurie gives a career-defining performance as the cantankerous, yet brilliant Dr. Gregory House. House works at Princeton-Plainsboro Teaching Hospital in New Jersey and is tasked with diagnosing illnesses that no one else can. In short he's a medical Sherlock Holmes, which makes sense giving the Holmes/House connection.
further reading: The Best Comedy Shows on Amazon Prime
The show is much more entertaining and worthwhile than just merely being a showcase for Laurie. But what a showcase it is. To this day I'm sure many viewers remember where they were when they discovered Hugh Laurie was British like our parents remember the JFK assassination.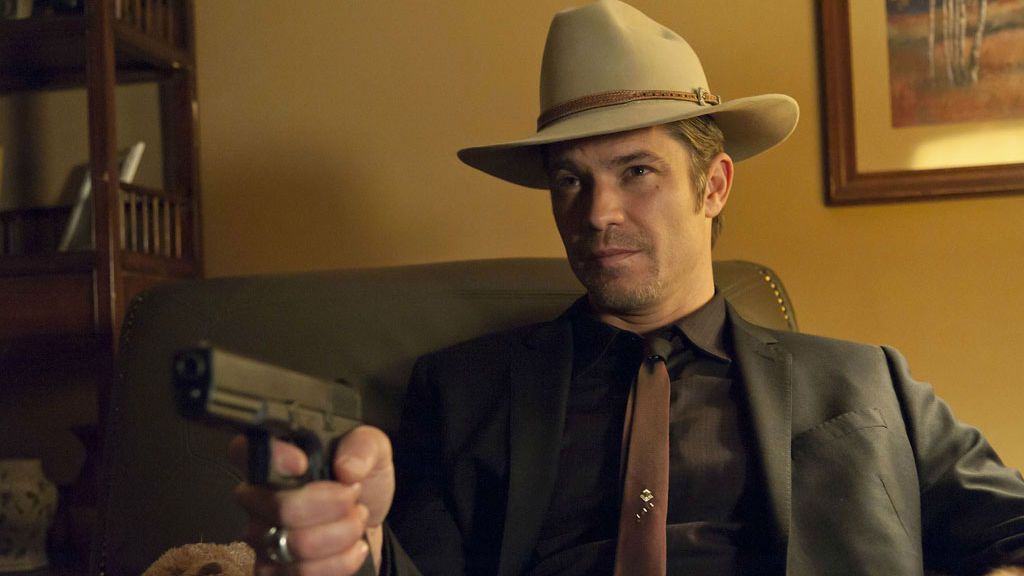 Justified
Justified is based the character Raylan Givens from a series of Elmore Leonard novels. In the novels and the show, U.S. Marshal Raylan Givens (Timothy Olyphant) must transfer from his cushy job in Miami back to his tough coal-mining hometown of Harlan, Kentucky. 
Justified is an absolute clinic of effective TV show-making. It knows how to construct a story over an episode, a season, and a series. Filled with colorful, realistic characters, Justified is one of the great under-appreciated TV dramas ever.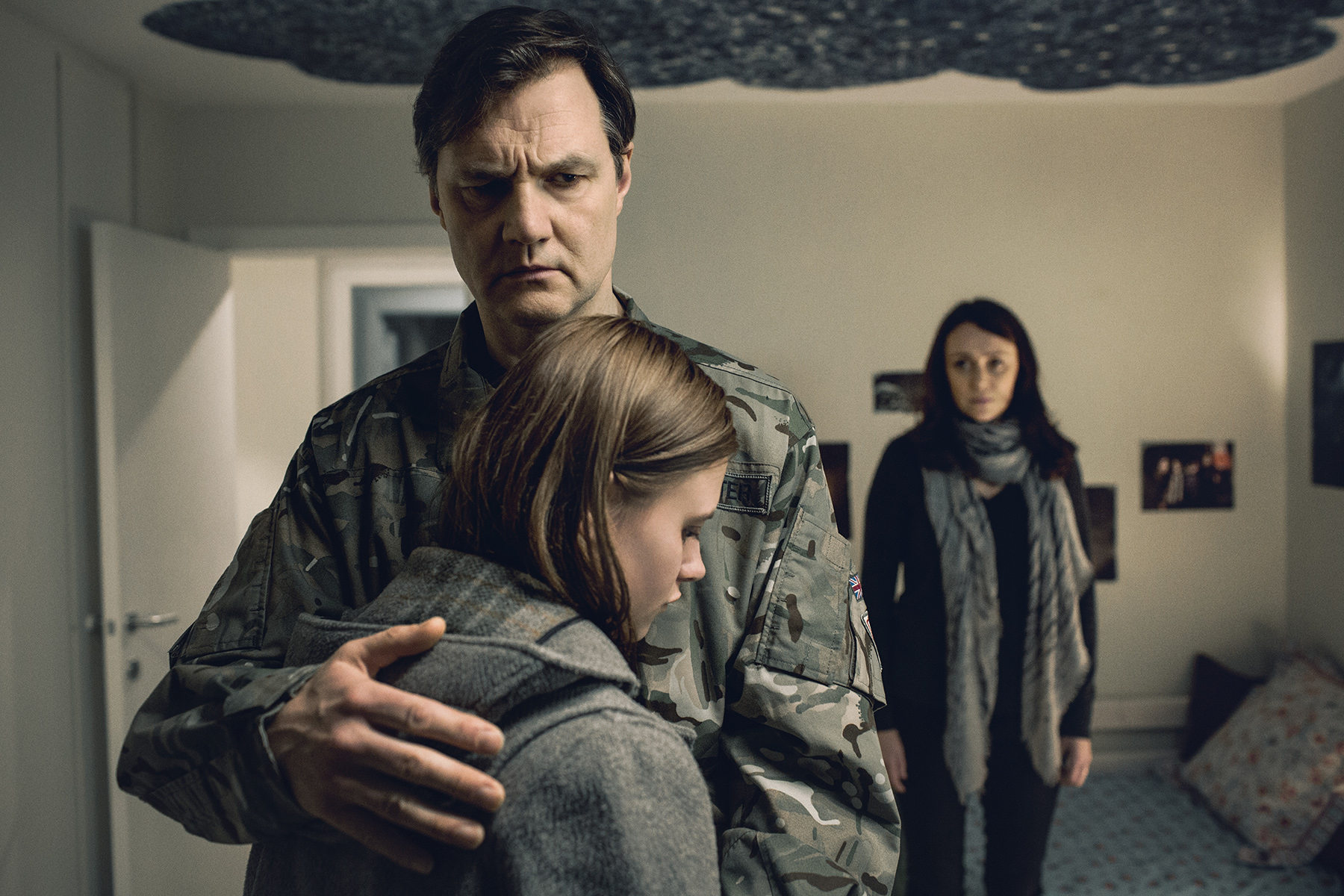 The Missing
Screenwriting brothers Harry and Jack Williams' The Missing starring James Nesbitt was such a big hit for the BBC in 2014 that in the years since it feels like barely a month goes by without a new Williams Bros TV thriller. We've had One Of Us, Rellik, Liar and soon, The Widow.
None of them have yet matched the popularity of The Missing, the first series of which is available to stream (with the second only available to buy). It was a British take on the Scandi-noir missing child saga that introduced the world to French detective Julien Baptiste, soon returning to the BBC for his own spin-off.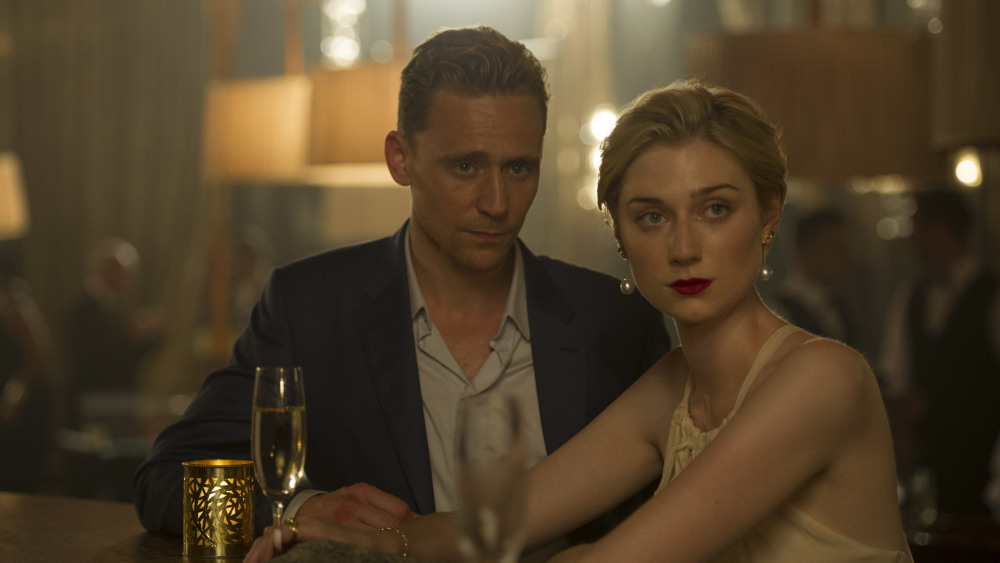 The Night Manager
Repeatedly described as Tom Hiddleston's extended Bond audition, this miniseries became something of a British obsession in 2016. So much so that, despite it having told the story of the 1993 John Le Carré novel from which it was adapted, it was commissioned for a second run.
further reading: The Night Manager Review
Hiddleston stars alongside Hugh Laurie and Olivia Colman in this story of an undercover operation to bring down an international arms smuggler. It's glossy, thrilling and no matter how hard it tried, McMafia couldn't quite touch it.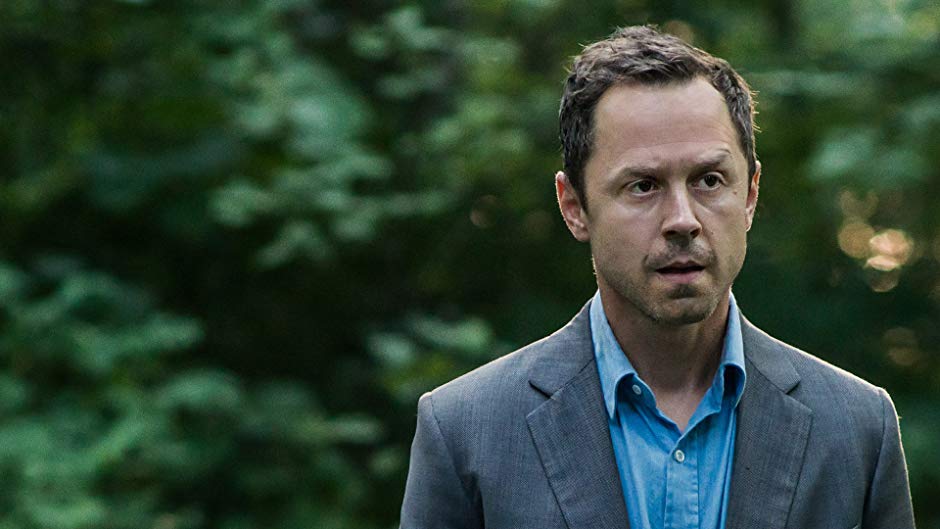 Sneaky Pete
Co-created by Bryan Cranston and House's David Shore, Sneaky Pete stars Giovanni Ribisi as an ex-con who pulls a new con on the outside when he assumes the identity of his former cell mate to escape his criminal enemies.
Two seasons of the popular crime drama have already landed on Amazon Prime Video, with hopes high for a season three renewal.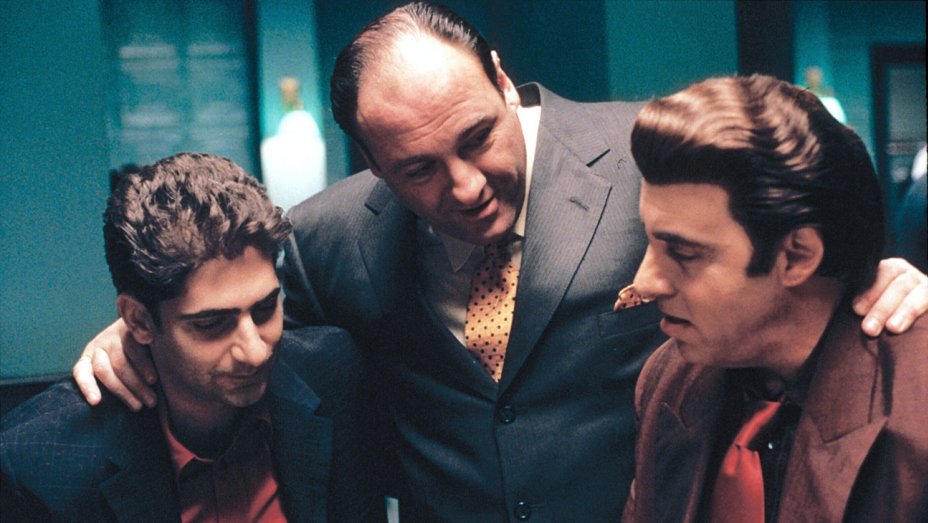 The Sopranos
The Sopranos is firmly in the conversation for best TV drama ever. David Chase's six-season story of a New Jersey mafia family accomplished a lot. It told a fascinating, at times even hilarious, story about a mob boss, Tony Soprano (James Gandolfini), and his struggles to balance two very different "family" lives.
further reading: Remembering The "Other" Character James Gandolfini Played on the Sopranos
More importantly than that, however, it told the story of the door closing on a very particular era of American life. "I feel like I came in at the end of something," Tony tells his therapist in the series very first episode. With the real life events of 9/11 on the horizon, The Sopranos was about to be proven very right.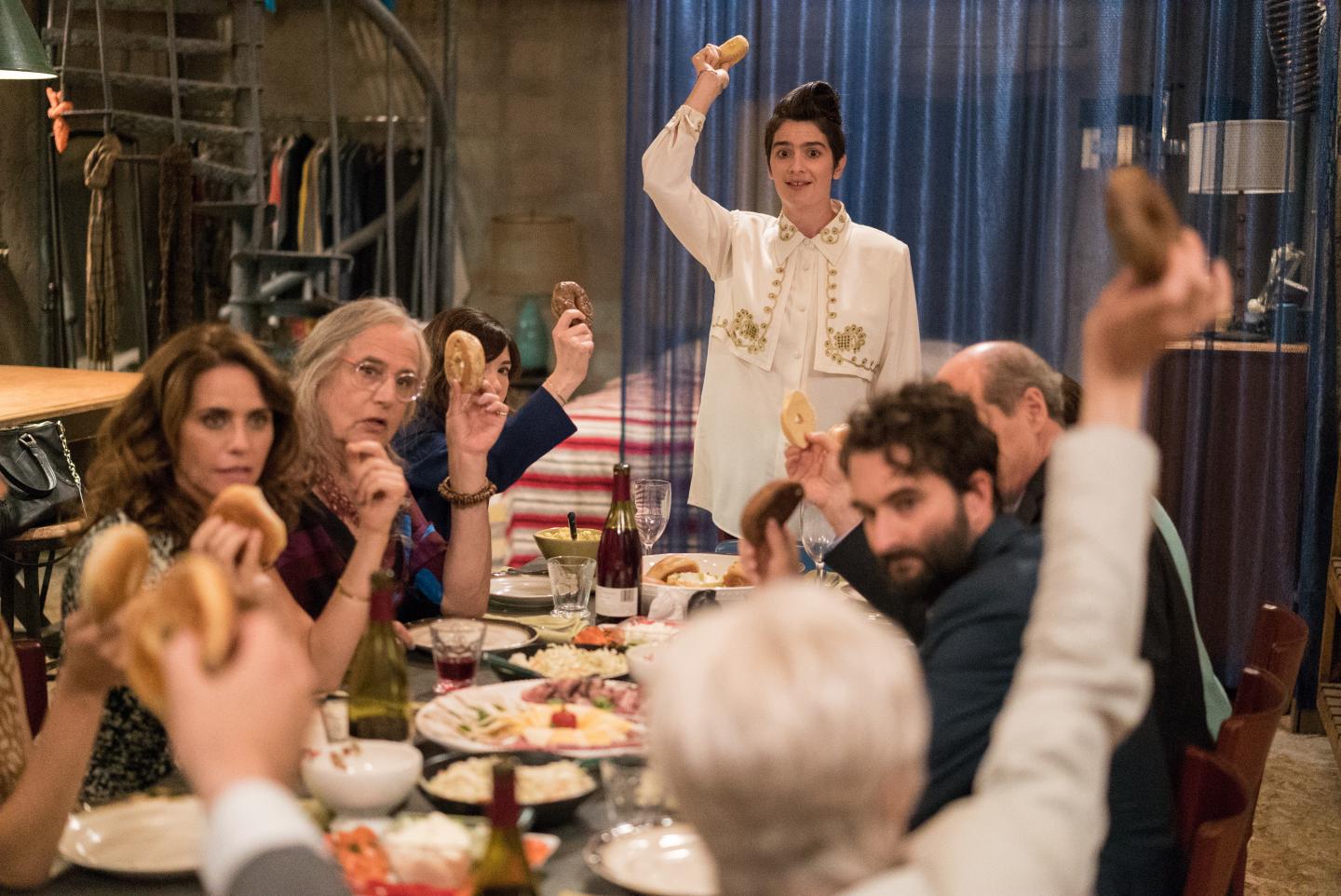 Transparent
Transparent's fifth and final season will happen without the involvement of former lead Jeffrey Tambor, who was fired earlier this year following accusations of sexual harassment on set. Tambor played Maura Pfefferman, a trans woman who'd fathered three high-maintenance adult siblings, Sarah (Amy Landecker), Josh (Jay Duplass) and Ali (Gaby Hoffman).
Created by Jill Soloway based on autobiographical experience of her own father's gender transition, it's an excellent half-hour series with a reputation for taking real creative risks and getting the best from its talented cast.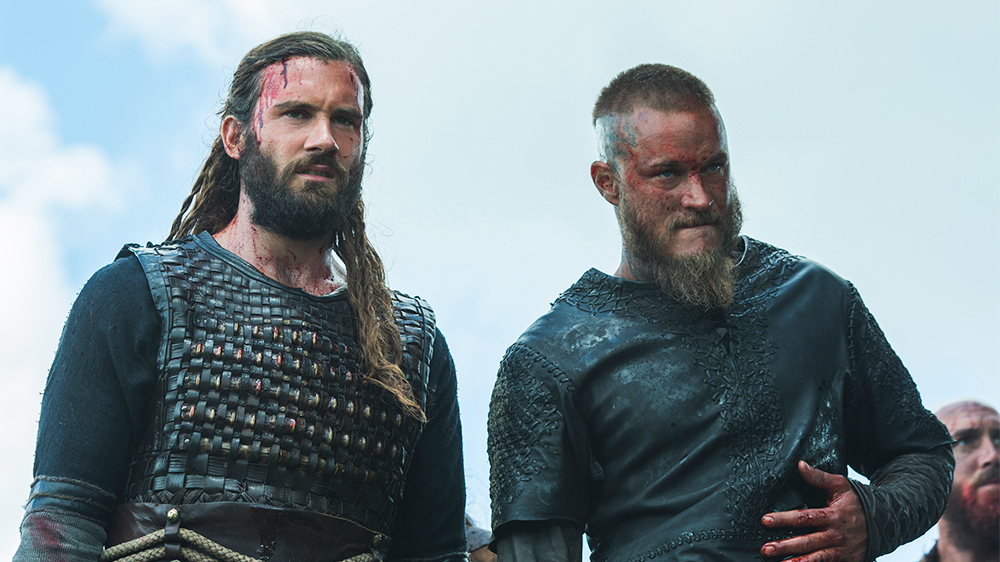 Vikings
The History Channel's Vikings is showing no signs of slowing down, with a sixth season of twenty episodes already ordered for after the conclusion of the current run. It's undoubtedly had a bumpier time of it since the departure of creator Michael Hirst, but the first four seasons remain excellent viewing.
It tells the story of Norse hero Ragnar Lothbrok and Viking raids around what is now Europe in the eighth and ninth centuries. That story is a bloody, complex one, full of power struggles, impressive battles and rich characterisation.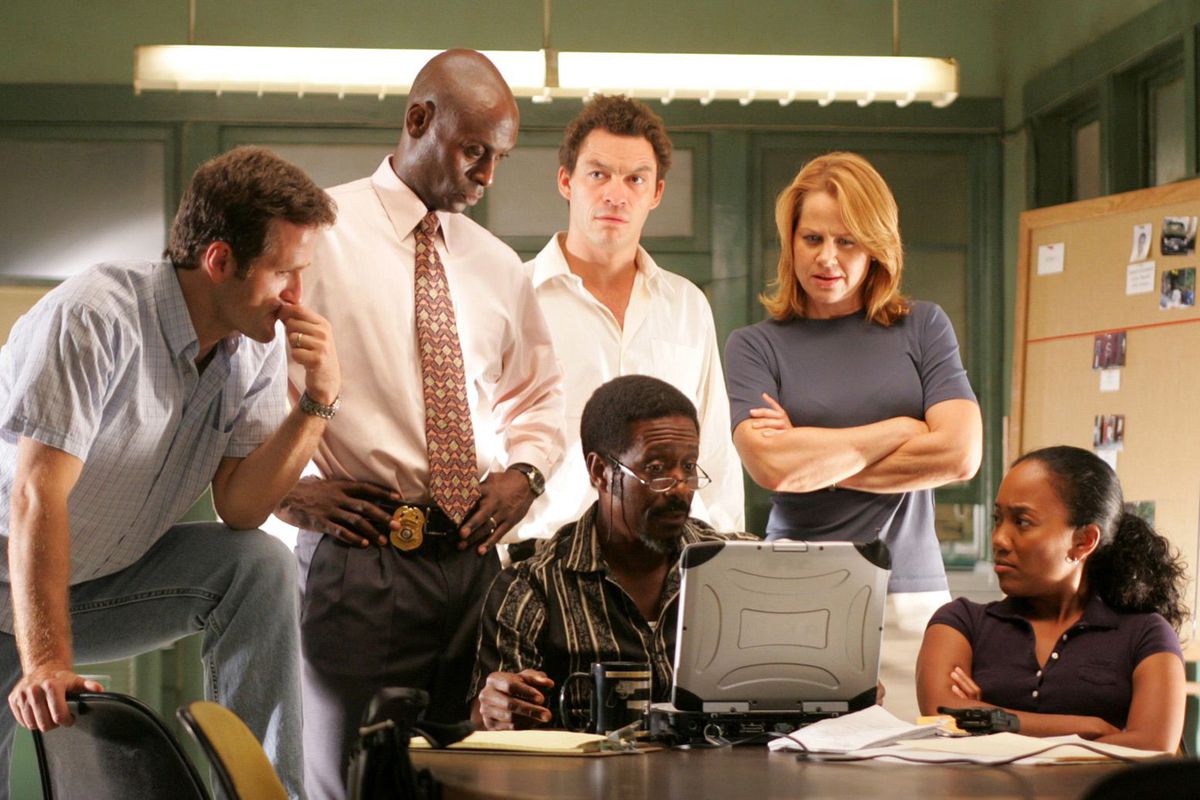 The Wire
Along with The Sopranos, which also ran on HBO in the early-to-mid 2000s, The Wire forms one of the most perfect one-two punches in television history (with the only competition really being AMC's Mad Men and Breaking Bad). The Wire comes from former Baltimore crime beat journalist David Simon. 
further reading: The Wire: Why the Show is Still Relevant 10 Years Later
Simon has an almost supernatural ability to understand how American cities work on macro and micro levels. Over five seasons of The Wire, Simon would examine every possible angle of dysfunction and corruption in Baltimore. It's a fascinating socio-political document and also a wildly entertaining ride with likeable, believable characters.