News
Game of Thrones: George R.R. Martin Names His 'Least Favorite Scene in the Entire Show'
In new behind-the-scenes book Fire Cannot Kill a Dragon, GRRM nominates his least favorite scene from across all eight Game of Thrones seasons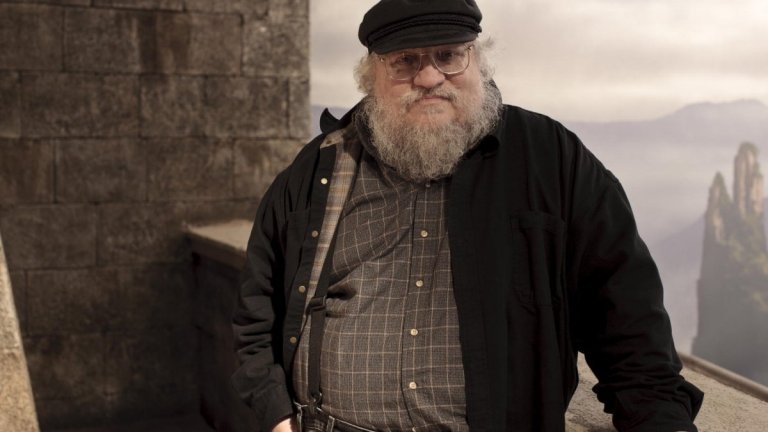 A dozen dogs, minimum. At least thirty men wearing puffy tunics and women in massive croissant-shaped hats. Boars, deer, bears, spears and carcasses everywhere you look. Any 15th century tapestry will tell you that in ye olden days, a royal hunting expedition involved more fuss and hoopla than your average Glastonbury.
So why, when King Robert Baratheon, Lord of the Seven Kingdoms, Protector of the Realm goes hunting in Game of Thrones' first season, does he pitch up with only his little brother, a single guard, a spear apiece, and a boy to carry the wine bladder?
That's the complaint of A Song of Ice and Fire writer George R.R. Martin, who has named King Robert's hunting sequence in season one episode six 'A Golden Crown' his least favorite scene in the entire show.
As reported by entertainment journalist James Hibberd in Fire Cannot Kill a Dragon, a new behind-the-scenes book on the HBO show, Martin had a problem with the hunting scene's execution. Though full of praise for many aspects of the series, in chapter four of Hibberd's book, Martin explains:
"Where we really fell down in terms of budget was my least favorite scene in the entire show, in all eight seasons: King Robert goes hunting. Four guys walking on foot through the woods carrying spears and Robert is giving Renly shit. In the books, Robert goes off hunting, we get word that he was gored by a boar, and they bring him back and he dies. So I never did [a hunting scene]. But I knew what a royal hunting party was like. There would have been a hundred guys. There would have been pavilions. There would have been huntsmen. There would have been dogs. There would have been horns blowing – that's how a king goes hunting! He wouldn't have just been walking through the woods with three of his friends holding spears hoping to meet a boar. But at that point, we couldn't afford horses or dogs or pavilions."
Take a look at the scene in question, and it's hard to disagree that it's lacking in royal pomp (fruity language warning, obviously):
We see King Robert – arguably the most important man in all of the Seven Kingdoms – on foot in the woods, accompanied only by his brother Renly, Kingsguard Ser Barristan Selmy and page Lancel Lannister. Robert is merrily berating the ways of the modern court, taking aim at Renly's taste for grand parties, questioning his manliness and jonesing for the good old days when men were men and women were essentially Pokemon – gotta catch 'em all.
Sneakily offering Robert wine at every juncture is of course, Lancel Lannister, cousin and bedfellow of the King's wife Cersei, and future zealot of the Faith Militant. Robert will eventually drink enough to lower his reaction time, allowing him to receive the fatal goring wound that kicks off the latest round in the show's titular game of thrones.
So, of every scene across eight seasons, for reasons of budgetary limitation, that's the one that most grinds George R.R. Martin's gears. Which leads us to the question, of course: which would you nominate? And which would top your list of favorites?
Fire Cannot Kill a Dragon – Game of Thrones and the Official Untold Story of the Epic Series by James Hibberd is published by Penguin Random House on October 6th.