Features
From Wanda Maximoff to Love & Death: Elizabeth Olsen's Best Roles
Throughout her decade-long career, Marvel star Elizabeth Olsen has shown us how incredibly talented she is through the roles she plays.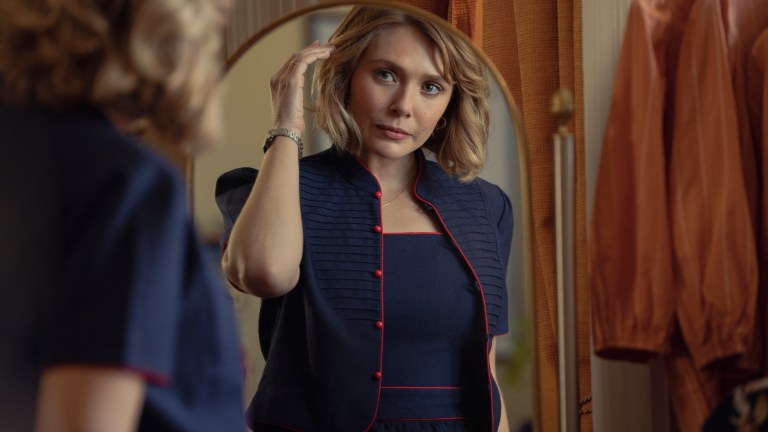 After appearing in her sister Mary-Kate and Ashley's projects in a child, Elizabeth Olsen took a break from on-screen acting until her film debut in 2011's Martha Marcy May Marlene. In the decade since, Elizabeth has proven herself to be so much more than just the "other" Olsen sister with a filmography full of compelling roles that show her incredible range as an actor. In honor of her most recent role as Candy Montgomery in the Max miniseries Love & Death, here are some of Elizabeth Olsen's best roles so far that truly prove she's one of the best actors of the last decade.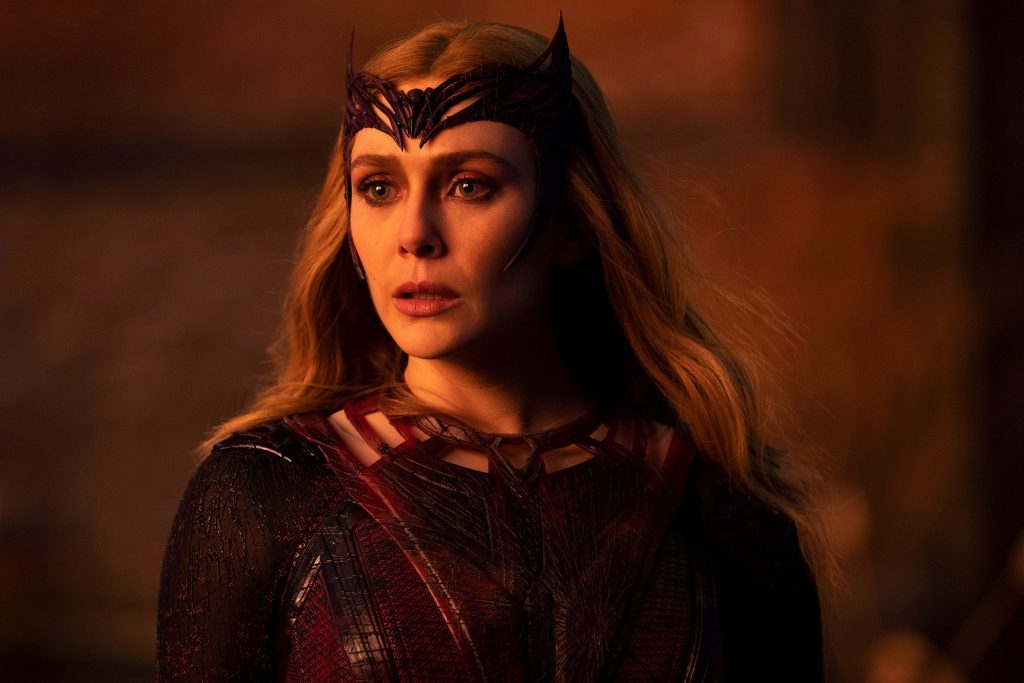 The Marvel Cinematic Universe
Elizabeth Olsen first brought the Marvel comics character Wanda Maximoff a.k.a. The Scarlet Witch to life in Avengers: Age of Ultron, but where she really shines as this character is in the TV series WandaVision. Balancing the different comedy styles of the series' sitcom influences with the underlying themes of loss and grief is not an easy task, and yet Olsen embodies Wanda so well that it looks effortless.
Even though Doctor Strange In the Multiverse of Madness unjustly makes Wanda the main villain of the movie, Olsen still finds a way to make us empathize with her even as she's murdering her way through the multiverse. The subtle sadness behind Wanda's anger lets us know that the Wanda we know and love is still in there somewhere, and hopefully Olsen will be able to come back and give her the redemption arc she deserves.
Martha Marcy May Marlene
Before she was destroying Infinity Stones with her bare hands in the MCU, Elizabeth Olsen played Martha in the indie film Martha Marcy May Marlene. Even though this is one of her first roles, Olsen proved from the beginning that she could handle complex characters. After escaping a cult, Martha tries to find safety with her estranged sister, Lucy (Sarah Paulson), but struggles to handle the trauma of the abuse she went through. Not only was she assaulted repeatedly by the cult's leader Patrick (John Hawkes), but she was also expected to help with an initiation ritual that includes drugging young women so that Patrick could rape them. As repressed memories begin to surface, Martha has to contend with the fact that she was complicit in the abuse of others as well as the abuse she went through herself. Martha Marcy May Marlene is a heavy movie, but Olsen carries that weight well.
Sorry For Your Loss
Sorry For Your Loss is a criminally underrated series that, along with Elizabeth Olsen, stars great actors like Kelly Marie Tran, Mamadou Athie, and Janet McTeer. Unfortunately this series is only available to watch on Facebook thanks to that weird, and thankfully brief period in streaming history where everyone from SnapChat to YouTube were trying to make original TV shows. But to be honest, even briefly selling your soul to Mark Zuckerberg is worth it to watch this show.
If you love how layered Olsen's performance of grief is as Wanda Maximoff in WandaVision, I beg you to watch Sorry For Your Loss. In this series she plays a less magical but just as compelling grieving widow struggling to move on after the death of her husband (played by Mamadou Athie). While trying to figure out how to live without him, Olsen's character, Leigh, discovers that her husband Matt was keeping things from her, making her question how much she really knew about the man she married.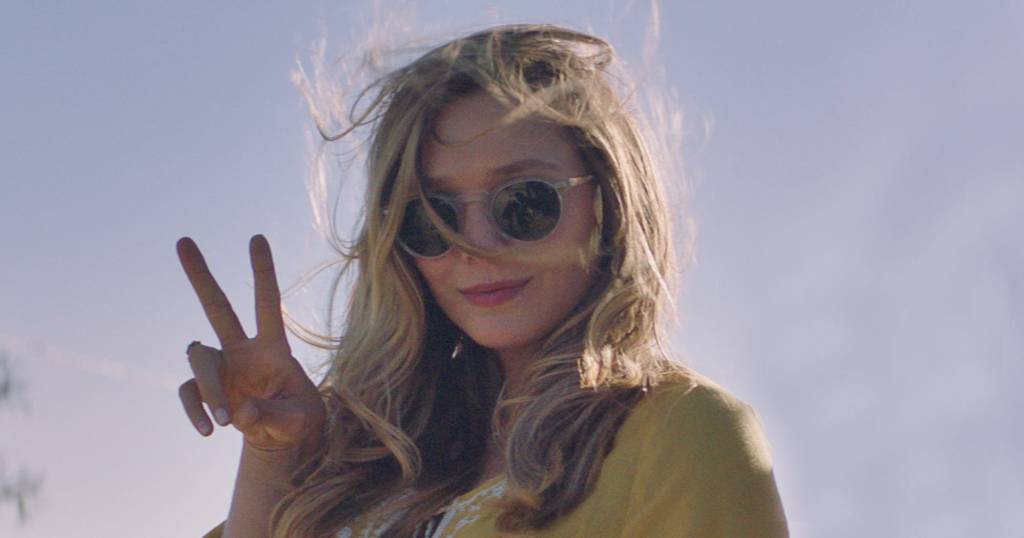 Ingrid Goes West
Ingrid Goes West is one of the best satirical movies about influencer culture and parasocial relationships and just so happens to also feature one of Elizabeth Olsen's best performances alongside Aubrey Plaza. Olsen plays Los Angeles lifestyle influencer Taylor Sloane, a character who seems to have the perfect life. After becoming obsessed with Taylor's instagram profile, Plaza's character Ingrid transforms her entire life to be the perfect best friend to Taylor, even going so far as to steal her dog to give them an excuse to meet.
Even though Ingrid is supposed to be the unhinged one in the relationship, Olsen plays Taylor with enough of an edge, that as their friendship starts to fall apart it becomes clear that the two women aren't that different after all. They're both so obsessed with being liked by the right people that they're willing to lose their true selves in the process.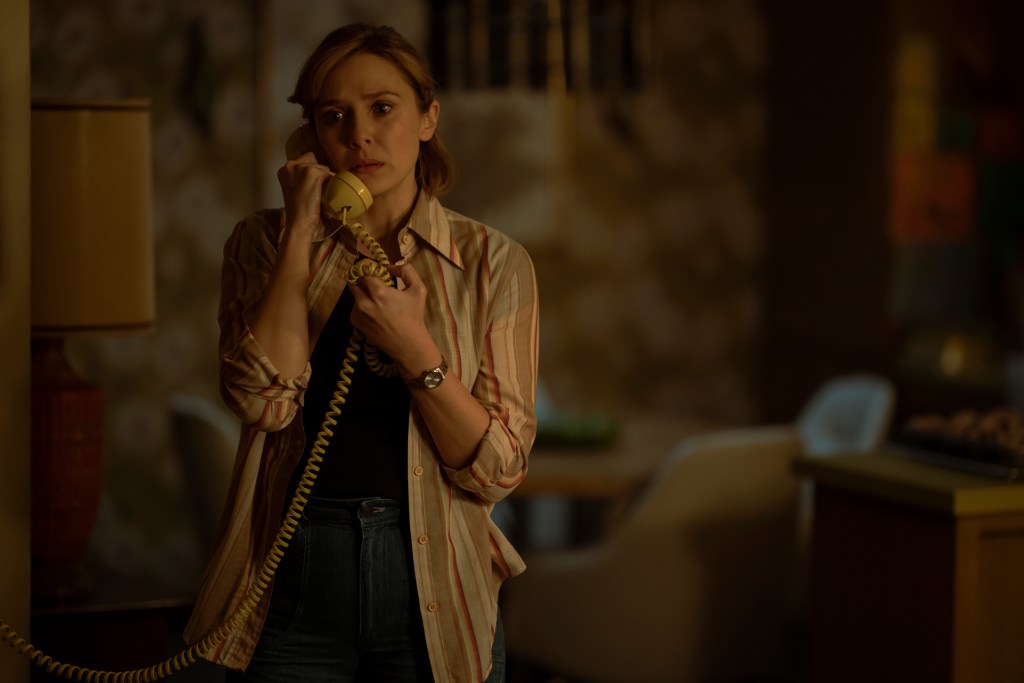 Love & Death
Elizabeth Olsen's latest role is in the Max original series Love & Death, where she plays Texas housewife Candy Montgomery. Based on real life events, Love & Death tells the story of a scandal that rocked the town of Wylie, Texas in 1980. When Betty Gore is brutally murdered by someone wielding an axe, Candy is accused due to her affair with Betty's husband. But Olsen plays Candy as more than just a bored housewife gone crazy, you can feel her sadness and desperation as she goes to great lengths to inject some excitement into her life. If her filmography has shown us anything, it's that Olsen does some of her best work in morally questionable and complex roles like this one.