News
Fear the Walking Dead Season 6 Release Date and Trailer Revealed
Did Morgan die? You'll find when Fear the Walking Dead season 6 returns this fall!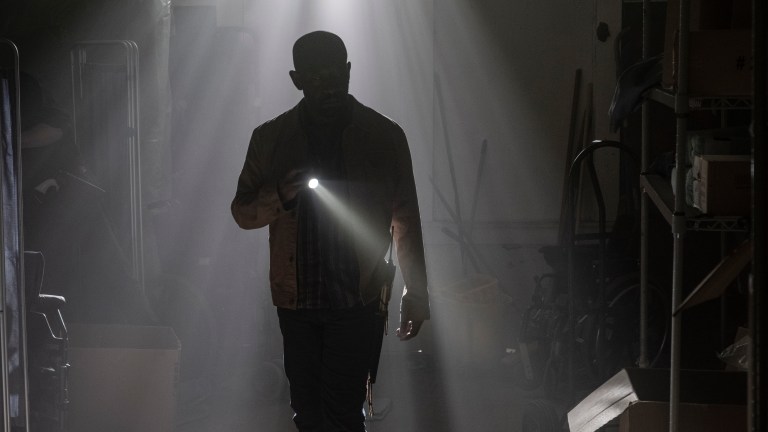 Fans worried they wouldn't get any zombie drama from AMC this fall can breathe a sigh of relief. Fear the Walking Dead season 6 will return on Oct. 11 at 9 pm, as revealed during the show's Comic-Con@Home panel. The series will take over The Walking Dead's usual slot since Fear's big brother will not air its 11th season this fall.
Fear the Walking Dead will have to answer one of the big questions left over from season 5: is Morgan alive or did he meet his end after the season finale's cliffhanger? In fact, it was the very first question panel host Chris Hardwick asked at the start of the stream. Unsurprisingly, Morgan actor Lennie James and the rest of the cast remained coy about the answer.
Personally, I'd bet money that Morgan will be revealed to have survived his ordeal (although barely) at the start of season 6, but the show is known to kill off main characters at random, so who knows. (No, seriously, Morgan is probably fine.)
AMC also dropped the first teaser for Fear the Walking Dead season 6, which you can watch below:
Morgan's voice coming through a radio permeates through the entire teaser, as characters search for him and wonder whether he's dead or not. Strand and Alicia are in handcuffs, while Dwight looks worse for wear and a masked freak introduces a little horror into the mix. One thing is clear: the group is not in good shape at the start of season 6.
Were Morgan to die in the season 6 premiere, it would introduce yet another major change to the series. Fear the Walking Dead has seen its fair amount of change in the past few years after losing original showrunner Dave Erickson, who led the series into some really interesting stories that set it apart from its older sibling. Season 4 saw the arrival of new showrunners Andrew Chambliss and Ian Goldberg as well as James as Morgan. Morgan's journey to the world of the spinoff series meant some other big cast changes for the series, as it shifted focus from the Clark family, Fear the Walking Dead's original stars, to a whole new group of characters.
Both Kim Dickens (Madison) and Frank Dillane (Nick) were killed off, making way for Maggie Grace's Althea, Garret Dillahunt's John Dorie, and Jenna Elfman's June, and even Dwight (Austin Amelio) of The Walking Dead. The only remaining characters left from the original group are Alycia Debnam-Carey's tough-as-nails Alicia and Colman Domingo's delightful Victor Strand. We'll just have to wait and see if they can survive another season.
You can watch the full Comic-Con@Home panel below: