News
Fast and Furious: Spy Racers Travels to Rio in Season 2 Trailer
The Fast & Furious franchise goes full Speed Racer in the newest entry in the Fast franchise.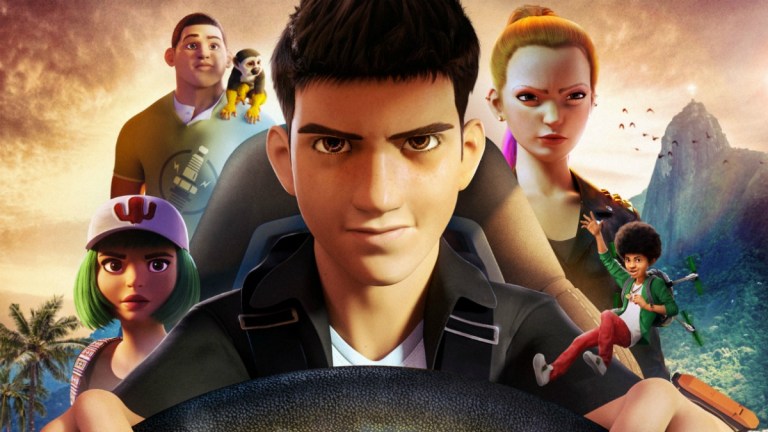 Did you ever think about how Fast & Furious has slowly become Speed Racer the further it's gone along? More exotic locations, more tricked out cars, and even a lost brother in the form of John Cena in the upcoming F9. Well, the newest trailer for Fast & Furious: Spy Racers continues this trend with a comic relief monkey joining the cast of the animated spin-off. It was only a matter of time.
Yes, Fast & Furious: Spy Racers is back! This season the team will take on new missions but head down to Rio for their racing/spy/action adventures. We get to see more of this in the brand new trailer that just dropped which you can watch below.
It's so beautiful to watch this animated spin-off get to embrace the delightful lunacy of the films. The fact they're redoing the plane drop from Furious 7 feels right at home in a cartoon, which proves just how great the films have gotten. The films and the animated show are almost impossible to distinguish, I love it! Hopefully we get more of Vin Diesel in this season as well because his appearance in season one helped link the two franchises together all the more.
We've also got an official description for the season, which you can read below.
In Fast & Furious: Spy Racers Rio, Tony and his crew embark on their first international mission to Brazil. Once in Rio, they discover that Ms.Nowhere's latest recruit and formidable fellow racer, Layla Gray, is missing in action during an undercover mission. Unwilling to leave family behind, Tony and the Spy Racers don secret identities to find Layla, but end up uncovering a sinister plot that keeps them guessing at every turn.
Secret identities? Ooo, Spy Racers is changing it up this season and I'm ready for it. Executive producer Tim Hedrick also teased, "we meet a new villain this season that I guarantee is unlike anyone we've ever battled in the Fast universe. Look forward to more of the nonstop crazy fun that these Spy Racers are known for."
Unlike anyone we've ever battled in the Fast universe? This franchise features Cyborg Idris Elba so this will be a bold claim to live up to. Who knows, maybe this show will lay the groundwork for how Han comes back to life in F9. Hey, it could happen!
Stay tuned to Den of Geek for all things Fast & Furious: Spy Racers.