News
The Falcon and the Winter Soldier Will Miss its August Premiere
Marvel Cinematic Universe spinoff series The Falcon and the Winter Soldier will not hit Disney+ in August as long planned.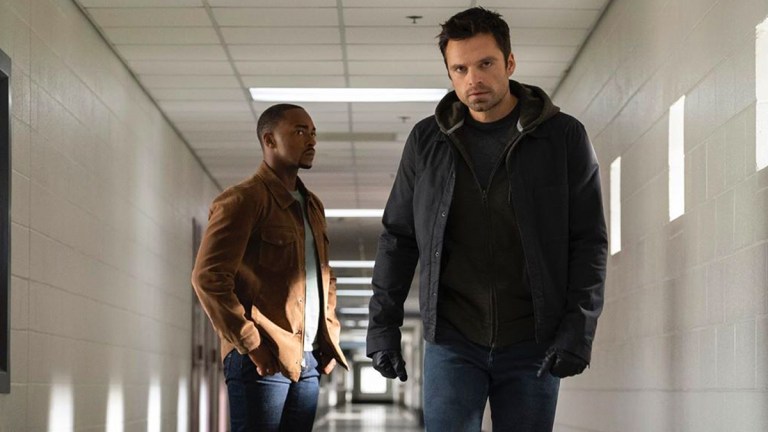 The Falcon and the Winter Soldier will have to wait until a later time to assemble on streamer Disney+ than previously thought.
The list of programming set to premiere on Disney+ in August has been released, and The Falcon and the Winter Soldier was notably absent; a fact that, as sources confirm to outlets such as EW and TV Line, indicates that the Marvel series is off the slate for that month. The reason, of course, is (what else?) complications from the COVID-19 pandemic, which halted the show's Prague production back in March—well before the more widespread shutdowns.
If there's any sliver of hope here, it's that The Falcon and the Winter Soldier remains a major attraction for The Mandalorian-dominated Disney+ streaming endeavor, which means that an announcement about a new release window is likely imminent. Indeed, the show's previous August premiere window was announced earlier this year by Disney head honcho Bob Iger himself during an earnings call; a move that clearly demonstrates its high priority under its vast corporate umbrella. However, no one could have imagined back then what 2020 had in store for the world.
The series, which will see Anthony Mackie and Sebastian Stan reprise their big screen Marvel Cinematic Universe roles as Sam Wilson/Falcon and Bucky Barnes/Winter Soldier, respectively, represents the true continuation of the onscreen exploits of The Avengers, which just last year reaped the biggest box office draw in history with Avengers: Endgame (in which Mackie and Stan appeared), grossing about $2.8 billion worldwide for the Mouse-House-owned Marvel Studios. Yet, it will also see returning franchise alumni in Emily VanCamp as (Captain America's brief love interest,) Sharon Carter and Daniel Brühl as Captain America: Civil War antagonist Zemo (wearing a comic-appropriate purple mask). Plus, we will get to see the live-action debut of antihero Captain America-wannabe John Walker, a.k.a. U.S. Agent, as played by Wyatt Russell.
The six-episode inaugural season of the series will manifest under the creative purview of showrunner and head writer Malcom Spellman, who comes off a run as writer/executive producer of Fox drama Empire. Additionally, serving as director for the series is Kari Skogland, who brings a vast array of television experience, notably from stints on shows such as The Handmaid's Tale, The Walking Dead, Fear the Walking Dead, Vikings, The Borgias, Boardwalk Empire and many more.
It will be interesting to see what develops with The Falcon and the Winter Soldier's temporarily grounded status. After all, the other live-action MCU series set for Disney+ (one that's deeper on its docket), WandaVision (featuring the return of Elizabeth Olsen's Scarlet Witch and Paul Bettany's Vision,) was—in a pre-pandemic January move—shifted back from its original December premiere window to an unspecified date in 2021. Consequently, it could be the case that Falcon ends up slipping into the mystery 2021 date once reserved for that series.