News
The Expanse Season 6 Confirmed by Amazon, Set as Final Season
The Rocinante crew will dock at Amazon for one last season with The Expanse's Season 6 renewal now confirmed to be its last.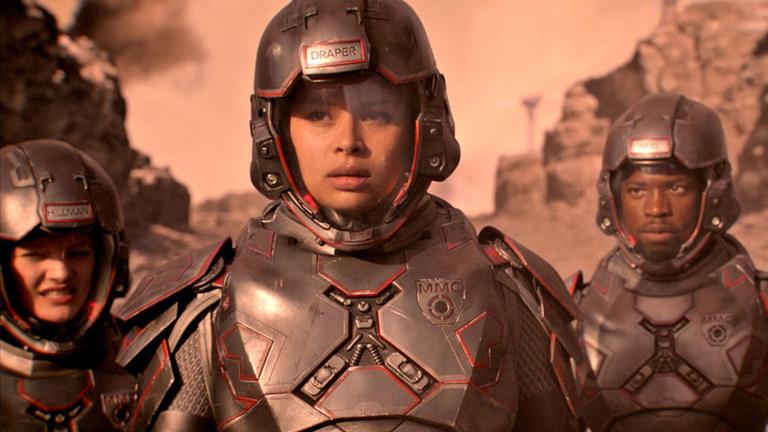 The Expanse has officially set course toward a bittersweet threshold crossed by many-a-beloved shows: an advance renewal for its final season.
Indeed, as the beloved and beleaguered sci-fi series prepares to premiere its fifth season in December, Amazon Studios has announced the renewal for a sixth and final season for The Expanse, as Deadline reports. Interestingly, while showrunner Naren Shankar and most of the main cast are expected to return for Season 6—notwithstanding plot developments in the upcoming Season 5—the sixth frame will bear a notable absence with the reported ousting of cast member Cas Anvar, who, having played Alex Kamal since the beginning of the series, became embroiled in sexual misconduct allegations this past summer.
"From the moment we committed to bringing this show to life up until this final season, we have worked tirelessly to honor the vision of the writers," expresses executive producers Andrew Kosove and Broderick Johnson, also co-CEOs/co-Founders of Alcon Television Group. "We have prided ourselves on having one of the most diverse casts on television and giving a platform to stories that matter. A special thanks to Daniel Abraham and Ty Franck, the writers of both the books and series, and to Naren Shankar, the series showrunner and executive producer. It continues to be an honor and privilege to work with this team. We also would like to thank Amazon for their continuing support to help us tell this story in its fullest and to bring The Expanse to a global audience."
Based on the literary franchise of James S.A. Corey (the collaborative nome de plume of authors Daniel Abraham and Ty Franck), The Expanse, a production of Alcon Entertainment, first took shape back in December 2015 as a broadcast offering for Syfy, set in a vision of a far-future (roughly in the early 2300s,) in which humanity has widely colonized the solar system, leaving the fate-joined antihero crew of liberated gunship the Rocinante forced to navigate familiar social, political and military dynamics, just on a galactic scale between Earth, Mars and the Asteroid Belt. Said main cast crew consists of names such as Steven Strait's James Holden, Dominique Tipper's Naomi Nagata, Wes Chatham's Amos Burton and the ousted Cas Anvar's Alex Kamal.
Amazon's confirmation of The Expanse's final season may not go down well with its fandom, but it does cap-off what has been an unlikely lease on life that very few shows—beloved or otherwise—will ever experience. Indeed, the series ran for three seasons on Syfy until a 2018 cancelation by the network. Yet, the initial run generated acclaim and a vocal fandom, which put together an online petition for the series to be picked up by a noteworthy streaming platform. In a rare win for the petition phenomenon, Amazon Studios granted the series the reprieve it sought; a move announced in 2018 by head honcho Jeff Bezos himself at the apropos setting of the International Space Development Conference. With the show's manifestation as an Amazon Prime Video streaming exclusive with Season 4 back in December 2019, and Season 5 coming in December 2020, it will ultimately double its life post-Syfy-cancelation with the now-confirmed Season 6.
Lament over the imminent ending aside, fans of The Expanse can still look forward to two full seasons, starting with the three-episode premiere of Season 5 on Wednesday, December 16. After that, Season 6 is tentatively scheduled to commence production on January 20, 2021, presumably setting things on course to similarly arrive later in the year.