News
Dynasty Season 4 Confirmed
The CW has renewed 13 of its currently-running shows, including Dynasty, which will be getting a Season 4.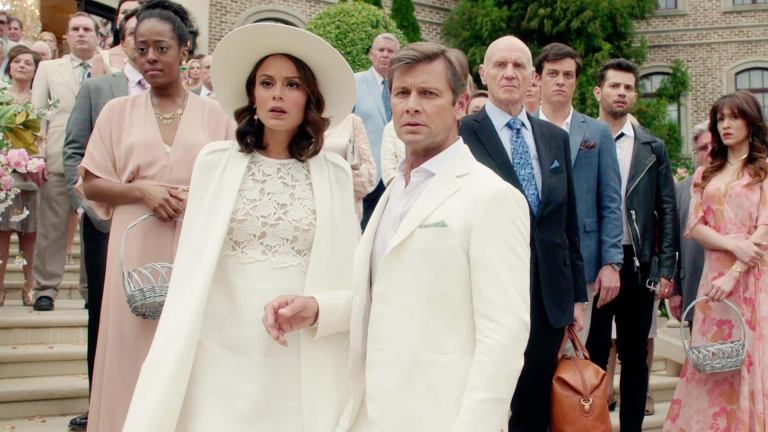 The Dynasty continues! The CW has given a series renewal to its soapy reboot, which means there will be a Dynasty Season 4.
Dynasty was created by Josh Schwartz and Stephanie Savage, the award-winning team behind Gossip Girl, The O.C., Looking For Alaska, and Marvel's Runaways. It stars Elizabeth Gillies as energy tycoon/heiress Fallon Carrington. Nathalie Kelley was the season one co-lead as Cristal Carrington, nee Flores, who married Blake in the pilot to become Fallon's stepmother in spite of being of a similar age. Kelly left after the first season, and telenovela star Ana Brenda Contreras (Por Amar Sin Ley) came in to take on the role of the "real" Cristal Flores.
The Dynasty Season 4 news comes alongside renewals for virtually the entire current slate of CW shows, including All American, Nancy Drew, Batwoman, Black Lightning, Charmed, Dynasty, The Flash, Legacies, Legends of Tomorrow,  Riverdale, Roswell, NM, and Supergirl. 
"These early orders for next season give our production teams a head start in plotting out story arcs and a jump on hiring staff, and this also provides us with a strong foundation of established, fan-favorite CW shows to build on for next season," said Pedowitz. "We've been thrilled with the creative direction of all three new series, and even though we are in the very early stages of our new full stack streaming strategy, which allows viewers to catch up on our new shows from the beginning, we're already seeing incredibly positive results from our multiplatform viewership for Nancy Drew and Batwoman."
More news on Dynasty Season 4 as we hear it.
Kayti Burt is a staff editor covering books, TV, movies, and fan culture at Den of Geek. Read more of her work here or follow her on Twitter @kaytiburt.