News
Doctor Who Series 13: John Bishop Cast as New Companion
Actor and comedian John Bishop has joined Doctor Who series 13 as new TARDIS traveller Dan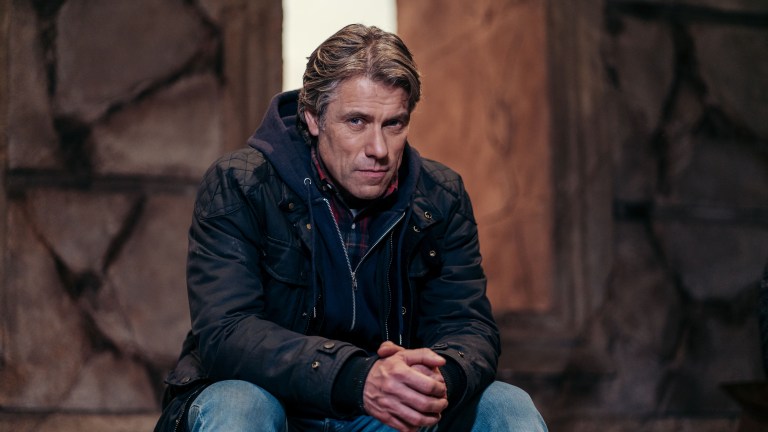 The BBC confirmed in November that New Year special 'Revolution of the Daleks' would see the departure of two of Doctor Who's current companions. And so it went. Bradley Walsh's Graham and Tosin Cole's Ryan have now left the TARDIS, and we already know who'll be taking their place. Actor and comedian John Bishop has joined the cast for series 13.
54-year-old Bishop (Skins, Accused, Fearless) will play new character "Dan", a role that executive producer Chris Chibnall says was built specifically for the stand-up and actor. "As he becomes embroiled in the Doctor's adventures, Dan will quickly learn there's more to the Universe(s) than he could ever believe," says the BBC press release.
Said release stops short of using the word 'companion' to describe Dan but confirms that he'll be "travelling through Space and Time alongside the Doctor and Yaz," when "he'll face evil alien races beyond his wildest nightmares," so let's go with companion for now.
Here's a first glimpse of him in action:
Bishop has already begun work on series 13, which started filming in November 2020 and is due to air on BBC One "later in 2021" following an enforced hiatus due to Covid-19. Production lockdown means we'll be getting a slimmed-down series of just eight episodes this time. There's no word yet as to how many of those eight episodes will feature Bishop's character.
Chris Chibnall said:
"It's time for the next chapter of Doctor Who, and it starts with a man called Dan. Oh, we've had to keep this one secret for a long, long time. Our conversations started with John even before the pandemic hit. The character of Dan was built for him, and it's a joy to have him aboard the TARDIS."
Bishop calls the news a dream come true and says he couldn't wish for better company on the TARDIS than Jodie Whittaker and Mandip Gill.
Details on Dan are scant so far, but from the first official image we can tell that he's a warm dresser who knows his way around a waterproof coat, practical layers and a pair of blue jeans: so… definitely the Rani then.
Bishop is best known in the UK as a successful stand-up with a string of hit TV specials and live tours to his name (in fact, he has rescheduled tour dates lined up across summer and autumn 2021, which may or may not give us a clue as to how long his stint in the TARDIS could last). Back in 2009 he played dad Rob to identical twins Emily and Katie Fitch in E4's Skins, and in 2017 starred alongside Helen McCrory in ITV legal thriller Fearless. Welcome on board, Dan. We look forward to meeting you…