News
Disney+ New Releases June 2022
We have a list of the new Disney+ movies and shows arriving in June 2022 including the premiere of Ms. Marvel and the finale of Obi-Wan Kenobi.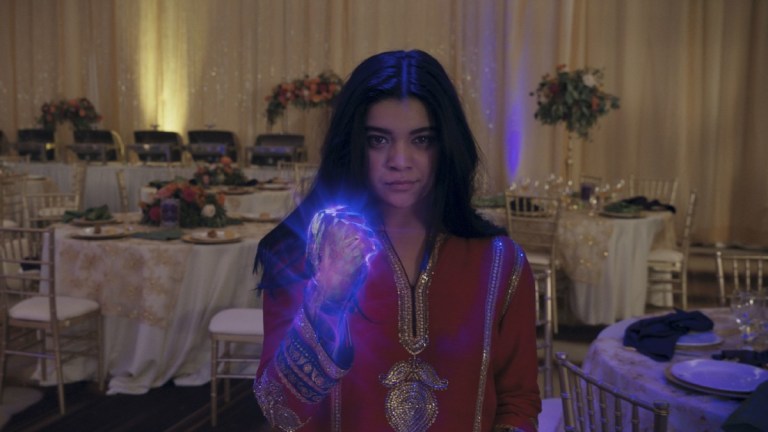 With its list of new releases for June 2022, Disney+ is experience an ideal Walt Disney Company content eclipse. This month will feature both the series premiere of a major Marvel TV property and the finale of an even bigger Star Wars TV property.
The new Marvel arrival is…well, Ms. Marvel herself. The series bearing Kamala Khan's superheroic name is set to premiere with its first episode on Wednesday, June 8. And none of those "multiple episode premiere" shenanigans this time, Ms. Marvel will continue with one episode each week until its sixth episode finale, as the TV gods intended.
Speaking of finales, Wednesday, June 22 will be the sixth and final chapter of the long-awaited Obi-Wan Kenobi, starring Ewan McGregor. The series has been described as a six-hour movie by its cast so one would assume that final hour is of the utmost importance.
Aside from Kamala Khan and Obi-Wan, it will be a relatively light month for Disney+. Big Hero 6 spinoff series Baymax! premieres on June 29. Then there's Glee. This terrifying look into one high school teacher's musical depravity will finally make its streaming debut on June 1.
Here is everything else you can find on Disney+ this month.
Wednesday, June 1
New Library Titles
Glee (S1, S2, S3, S4, S5, S6)
Mickey Mouse Funhouse (S1, 5 episodes)
Disney+ Originals
A Fan's Guide to Ms. Marvel
Club Mickey (SEA Version) – Season 4 Premiere
Obi-Wan Kenobi – Part III
Friday, June 3
New Library Titles
Disney+ Originals
Hollywood Stargirl – Premiere
Wednesday, June 8
New Library Titles
Baymax Dreams (Shorts) (S1, S2)
Incredible Dr. Pol (S20, 12 episodes)
Ultra Violet & Black Scorpion (S1, 10 episodes)
Disney+ Originals
Ms. Marvel – Episode 1 (Premiere)
ObiWan Kenobi – Part IV
Friday, June 10
Disney+ Originals
Beyond Infinity: Buzz and the Journey to Lightyear
Wednesday, June 15
New Library Titles
Disney Junior Ready For Preschool (Shorts) (S3)
grown-ish (S4, 9 episodes)
Life Below Zero: Next Generation (S3)
T.O.T.S. (S3, 12 episodes)
The Wonder Years (S1, 10 episodes)
Disney+ Originals
Family Reboot – All Episodes Streaming
Ms. Marvel – Episode 2
Obi-Wan Kenobi – Part V
Love, Victor – Seasons 1 and 2
Love, Victor – Season 3 Premiere
Friday, June 17
New Library Titles
Wednesday, June 22
New Library Titles
G.O.A.T. (S1)
Villains of Valley View (S1, 5 episodes)
Disney+ Originals
Obi-Wan Kenobi – Part VI (Finale)
Ms. Marvel – Episode 3
Friday, June 24
Disney+ Originals
Wednesday, June 29
New Library Titles
Owl House (S2, 5 episodes)
Disney+ Originals
Baymax! – All Episodes Streaming
Ms. Marvel – Episode 4