News
Disney+ New Releases: December 2020
We have a list of the new Disney+ movies and shows arriving in December 2020.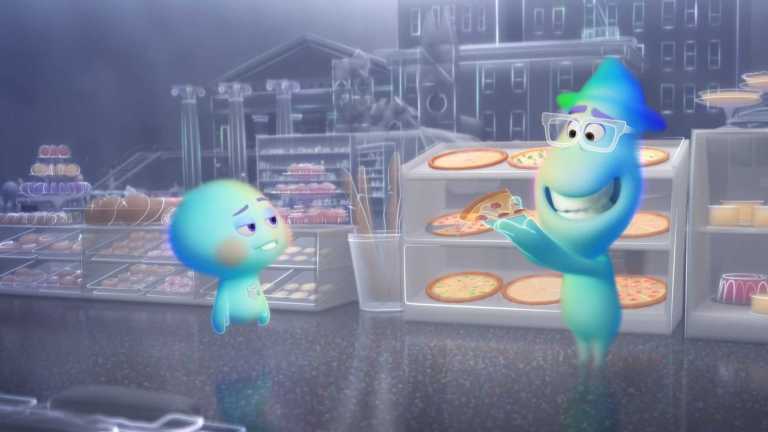 The holiday season is here and Pixar has a little gift for Disney+ subscribers.
After the animation studio's next major effort was delayed due to the coronavirus pandemic, the powers that be finally made the decision to release it on Disney's streaming service. And that's why you will now be able to watch Soul via Disney+ on Christmas Day. Soul stars Jamie Foxx as Joe Gardner – an inspiring jazz musician who finally gets his chance when his soul enters the Great Beyond.
Soul isn't the only gift on Disney+ in December 2020. The sure-to-be-thrilling finale of The Mandalorian season 2 will arrive on Dec. 18. After those two beg exciting tentpoles, it's pretty much business as usual for Disney+ this month (not that that's necessarily a bad thing). An original movie of note, Safety, premieres on Dec. 11 and should at least be of interest to Clemson football fans.
The new library titles are led by Anastasia and Big on Dec. 4, Ralph Breaks the Internet on Dec. 11, and Into the Woods on Dec. 18. As of this month, we'll have officially passed the year-mark of Disney+'s existence and it's nice to see the streamer continue to add to its formidable cache of Disney content.
December 4
New Library Titles
Anastasia
Big
Big Sharks Rule
Man vs. Shark
The Nutcracker and the Four Realms
Sky High
Disney+ Originals
Godmothered
The Mandalorian – Chapter 14
Extras – Beyond the Clouds: Where It All Began (Premiere)
The Wonderful World of Mickey Mouse – "Keep on Rollin'" and "The Big Good Wolf"
December 11
New Library Titles
Disney Channel's Epic Holiday Showdown
Disney Holiday Magic Quest
Gender Revolution: A Journey with Katie Couric
Ralph Breaks the Internet
Disney+ Originals
High School Musical: The Musical: The Holiday Special
Safety
The Mandalorian – Chapter 15
Extras – Beyond the Clouds: Meet the Sobiechs
The Wonderful World of Mickey Mouse – "The Brave Little Squire" and "An Ordinary Date"
December 18
New Library Titles
Buried Truth of the Maya
Cosmos: Possible Worlds (s1)
Disney Channel Holiday House Party
Disney Parks Sunrise Series (s1)
Disney Rapunzel's Tangled Adventure (s3)
Eddie the Eagle
Into the Woods
Miraculous World: New York, United HeroeZ
Disney+ Originals
On Pointe
Arendelle Castle Yule log
Dory's Reef Cam
Extras – Beyond the Clouds: Creating Zach's World
The Mandalorian – Chapter 16 (Season Finale)
The Wonderful World of Mickey Mouse – "Supermarket Scramble" and "Just the Four of Us"
December 25
New Library Titles
Max Keeble's Big Move
Disney+ Originals 
Soul
Burrow
Extras – Beyond the Clouds: A Musical Miracle