Features
Director Steve Hughes interview: Creeped Out, Doctor Who
We chatted to director Steve Hughes about making CBBC's eerie anthology series Creeped Out and Doctor Who…
TV and film-making is an arduous, competitive business. Unless a project is particularly close to the hearts of those making it, it's unlikely to survive the process. Talent and a good idea can get you part of the way, but it takes really, really loving that idea to drive it through to the end, attracting more talent and love along the way.
CBBC's Creeped Out buzzes with love from the people who make it. A thirteen-part eerie anthology series inspired by Spielberg's Amazing Stories, it tells emotionally resonant horror, sci-fi and fantasy-tinged tales that are suitable for kids and irresistible to adults. It exists in a world of spacemen, creepy puppets, mysterious glowing orbs, zombie-fungus, time travel and more. Series one is currently nearing its end on Tuesday nights on CBBC, but fingers crossed there'll be much more where that came from.  
We chatted to Creeped Out director Steve Hughes about his work on the show (an international co-production, Hughes directed all eight UK episodes), haunted hotels, Cybermen, and more…
How did you first come on board with Creeped Out?
When I was working with producer Juliet Charlesworth on CBBC's Wolfblood at the end of 2016, she told me about Creeped Out and allowed me to read a couple of scripts. I was blown away. They reminded me of Amazing Stories, which was one of my favourite series from the 80s, and were clearly written by people who loved the same films as TV shows as myself. There were nods to Spielberg, Zemeckis, Joe Dante and even John Carpenter… I remember begging Juliet "you have to let me direct this – it's my dream job!".
Thankfully, I got the gig. I was only supposed to direct four of the eight UK episodes, but ended up doing all of them.
What did your first discussions with Creeped Out writers Bede [Blake] and Robert [Butler] centre on?
My first discussions with Bede and Rob were mostly about tone. We all wanted the show to be super creepy, but none of us wanted to give younger viewers nightmares. Creeped Out shouldn't keep kids awake at night, just make their hearts beat a little faster.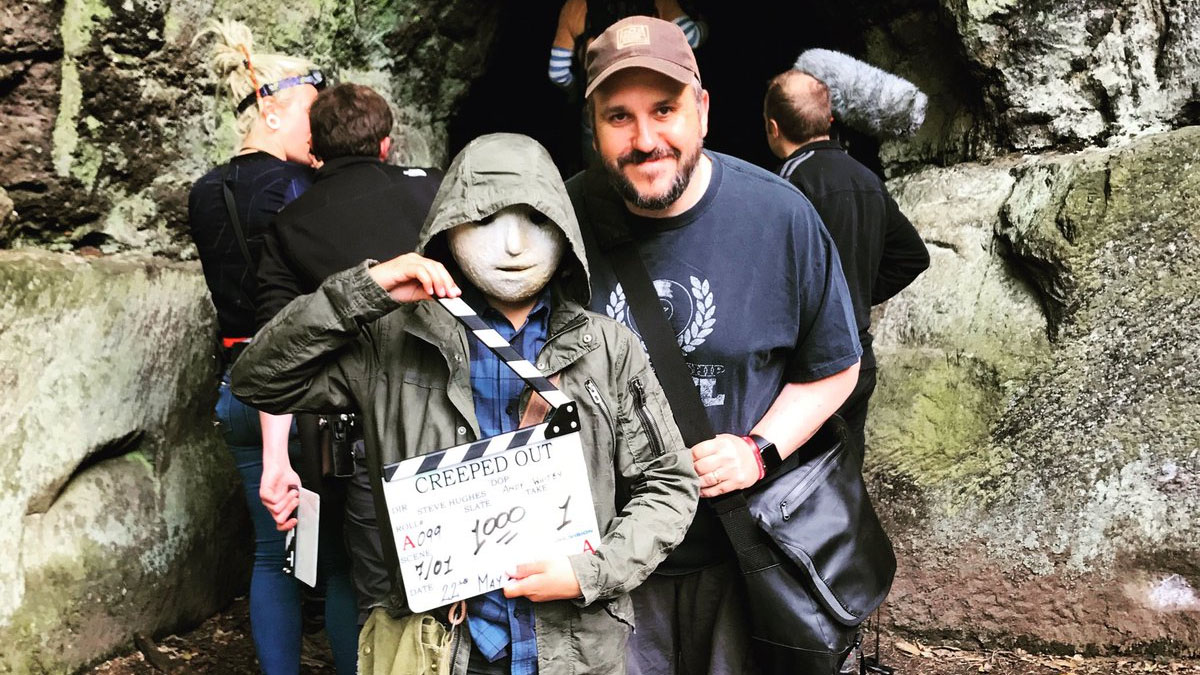 With Bede and Rob, is there overlap in your areas of geekdom? They cite Spielberg and Zemeckis and 80s movies as influences – is it the same for you?
During the prep process, Bede, Rob and I stayed in the same hotel and spent many hours geeking out over all films we loved from our teenage years. We talked extensively the anthology shows we'd loved – Amazing Stories, The Twilight Zone, Tales From The Crypt and Tales Of The Unexpected.
Did you have any favourite stories from those old anthology shows?
My favourite was an Amazing Stories episode called The Amazing Falsworth, directed by Peter Hyams, which starred Gregory Hines as a psychic entertainer who stumbles across a serial killer at his club. It had a great set-up, buckets of tension and a killer twist.
You must be a horror movie nerd. I remember the horror notes in your Doctor Who ep [series six' Closing Time] were terrific, the flickering department store lights, and so on…
I love good horror movies, particularly the films of John Carpenter, but I find most modern horrors just aren't that scary. Classics like Halloween and The Fog still scare the hell out of me because they take the time to build up mood and tension, whereas today I find they mostly rely cheap cattle-prod scares and gore. There are exceptions – I've enjoyed James Wan's work and had to sleep with the lights on after watching The Conjuring.
When I directed Doctor Who, it was important to keep the tone creepy but never too intense or scary. The same tone was key during the making of Creeped Out.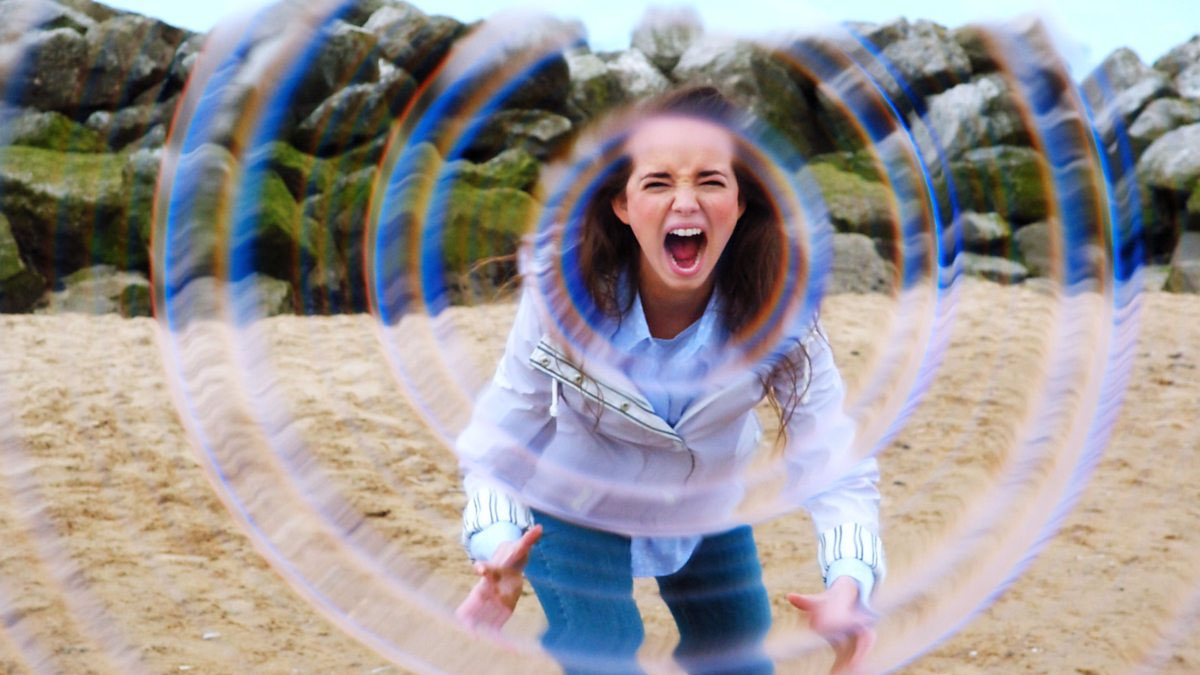 What TV or films scared you as a kid?
I remember watching Halloween when I was probably about twelve and it absolutely scared the hell out of me. It still does. There was a simplicity in its storytelling that made you think 'this could happen'. I remember a friend telling me that Carpenter's music wakes things up in the walls of your house. I didn't watch it again until my late twenties and it still had the same effect!
I can remember watching The Boy From Space at school and there was a character called the Thin Man who had this terrifying stare. I loved Doctor Who too, but was always more afraid of Tom Baker than the monsters – don't know why!
Are there any tricks to directing young actors – any special tactics to help them give the performance you need from them?
When shooting any drama, I believe actors should know at least seventy per cent when they walk on set and I'm there to fill in the blanks. We only had four days to shoot each episode and when you're working with children, the hours you're allowed to shoot are reduced. To complicate matters, we shot everything on location, which meant we lost travel time getting to set every day. Throw in prosthetics, complicated props and visual effects and you're not left with a lot of time on camera. We were working with young actors and, bar one or two, none had any professional on-screen experience.
I did my best to bond with the actors and make sure they really understood the story. They needed to show up and not just know the words.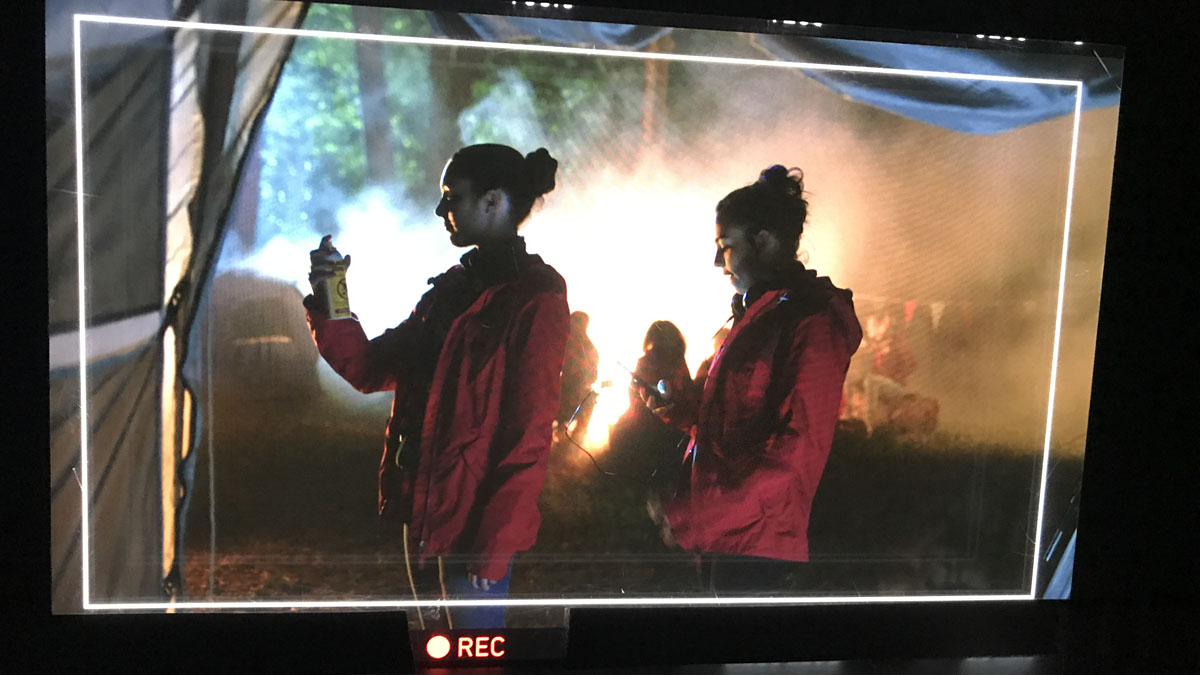 Rob and Bede describe Creeped Out's episodes as "mini-movies". Has that also been your approach?
Absolutely. We all wanted the series to be bold and cinematic so it could be enjoyed by kids and their parents. The scripts were ambitious and I did my very best to deliver the most exciting episodes I could. It wasn't an easy job as we didn't have a movie budget or schedule. Even though this was a kids' drama, I tried hard to make the show not look like kids' drama. Each episode of Creeped Out was so different and I wanted each one to contain a nod to films and directors I loved.
I was particularly thrilled to work with American composer Joe Kraemer, who scored Mission Impossible: Rogue Nation and Jack Reacher. We'd struck up a friendship online and when we were talking about composers for the series I asked if he'd be interested and, incredibly, he was. He's a brilliant collaborator and he did a stunning job on the show.
What's your approach to VFX been on Creeped Out? How did the team go about choosing where and how to use the VFX budget?
I was originally an editor so I come from a technical background. Plus, I'm one of those geeks who watches all the behind-the-scenes special features so I have a pretty good understanding of VFX. We were working with a company called Intelligent Creatures, who are a Canadian VFX company who worked on films such as The Watchmen, The Fountain and Battle: Los Angeles, and even though we had to be economical with the shots we wanted, IC delivered above and beyond what I was expecting.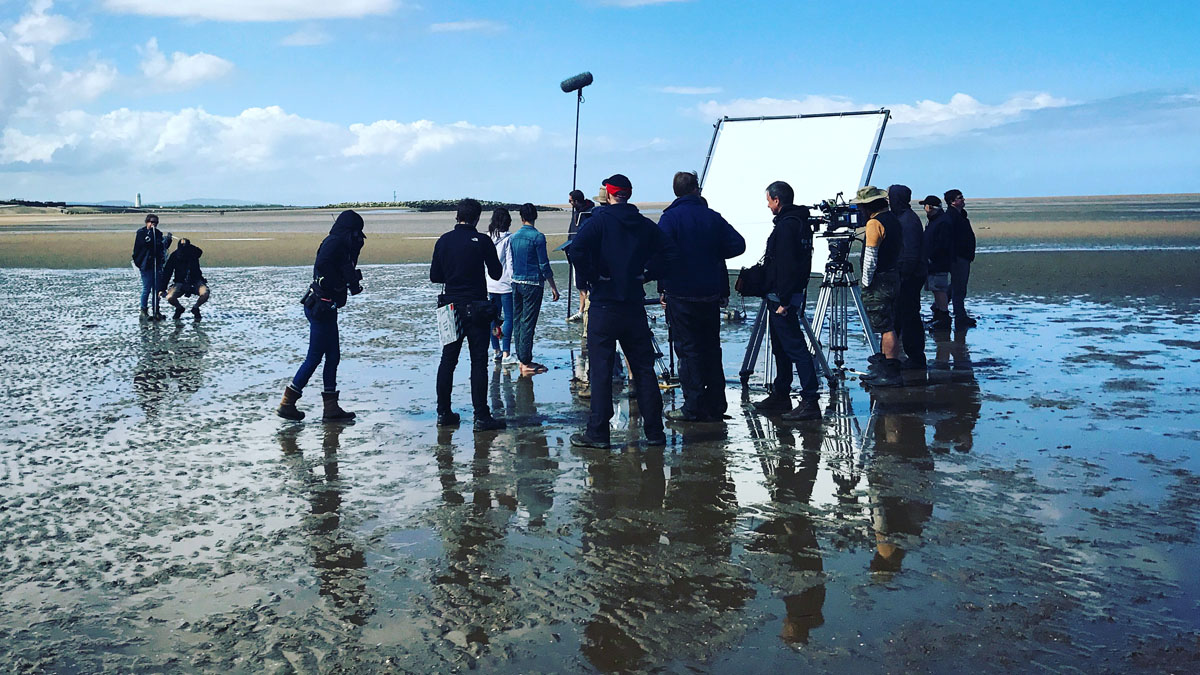 What was particularly tricky to achieve, effects-wise? Anything that required a bit of a workaround?
We have an episode called The Traveller and there are several time-freeze sequences. We didn't have the budget to layer this with VFX, so we had to shoot it the old fashioned way by getting the actors to… well, just stand still. That was the easy part. Getting trees to stop swaying in the wind and flies buzzing through frame, that was tricky. I found that keeping the camera moving helped hide a lot, but overall it was a nightmare!
I love how Creeped Out always tells an emotional story through its monsters and eerie goings-on. In Spaceman (beautiful opening shot, by the way!), Thomas wants to go home to London, Spud is isolated and wants a friend, as do the two leads in Bravery Badge. What do you love about the show?
I think the strongest episodes tell a moral story, 'don't cheat', 'be thankful for what you've got' etc. And I enjoyed shooting the darker episodes, especially Slapstick, Bravery Badge and Cat Food. I absolutely loved showing the episodes to my two daughters, Ellie, who's ten, and Izzy, who's eight, , and seeing their reactions. I made the episodes for them. And, of course, I loved all the 80s film references!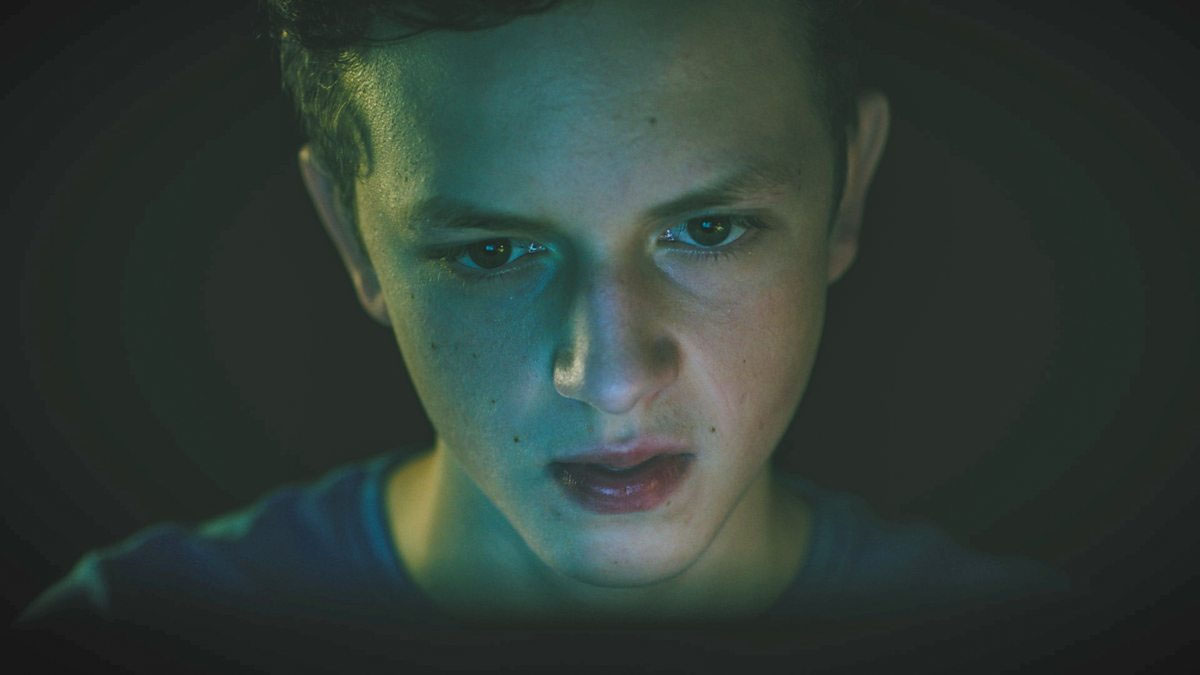 You once mentioned something on Twitter about staying in a haunted hotel in New Brighton filming Slapstick – could you tell us more?!
When we were shooting Slapstick up in New Brighton, Merseyside, a few of the crew stayed at a grand hotel called Leasowe Castle on the coast. The minute I walked in, my Spidey sense started tingling. A quick Google search revealed, yes, the place was apparently haunted. The receptionist confirmed this and he gave us a late night night tour, showing us weird light orbs on CCTV.
I slept with the lights on the first night, but nothing happened. On the second night, Bede and Rob were visiting and also stayed at the hotel. When we came down for breakfast on the third day, Rob revealed that he felt someone stroke his hair in the night (he was alone) and Bede, who prides himself on being a sceptic, told us he was thrown out of his bed in the middle of the night. He tried to rationalise what happened, but couldn't explain how he'd ended up on the floor on the other side of his room. I immediately called our production coordinator and stayed at another hotel that night!
Finally then, what are your main memories of directing Closing Time for Doctor Who series six? Matt Smith's Eleven was on his farewell tour, you had the return of the Cybermats, it was leading into the finale…
I was a huge fan of Doctor Who growing up and was thrilled to be given the opportunity to direct an episode. I loved Matt's first series and really enjoyed working with him. Series six had a great arc about The Doctor awaiting his fate after he witnesses his murder by an anonymous astronaut. It was fun to shoot the comedic moments but I tried hard to add weight to the quieter, more dramatic beats when The Doctor believed he was finally about to die. Matt did a great job.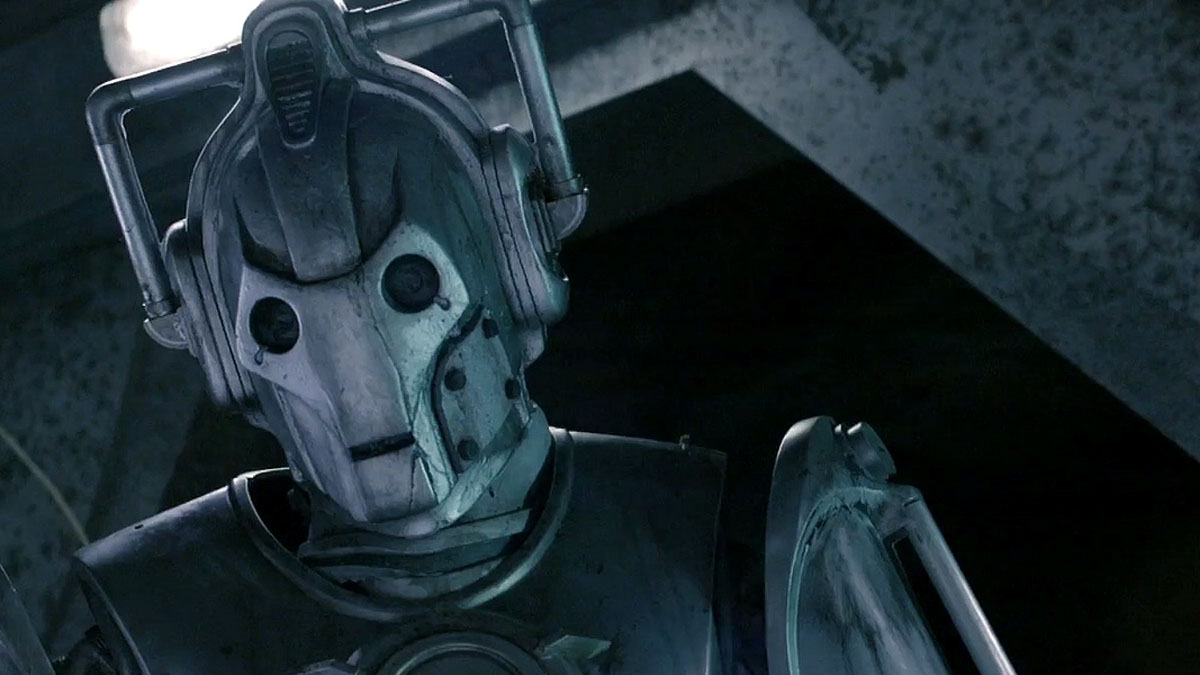 The freakiest moment was directing a Cyberman. I remember asking an actor playing a Cyberman (in costume) if he could do a turn to camera and I realised I was staring into those dead black eyes and all my childhood fears came flooding back!
Steve Hughes, thank you very much!
Creeped Out continues tonight, Tuesday the 23rd of January, on CBBC at 7pm. Its previous episodes are available here on BBC iPlayer.