News
Daisy Jones & The Six Cast: Where You've Seen Riley Keough and Sam Claflin
Prime Video drama Daisy Jones & The Six features some actors you've probably seen before ... albeit without instruments.
Though you'll undoubtedly forget many times while you're watching it, Prime Video's music drama Daisy Jones & The Six is not based on a true story. At least, not really. Adapted from Taylor Jenkins Reid's novel of the same name, this series about the titular band was inspired by the real life drama of classic '70s rock group Fleetwood Mac.
While Fleetwood Mac is very much real (and great!), Daisy Jones & The Six is not real (though also great!). Still, that does not make the Behind the Music-esque drama they experience in these 10 episodes feel any less real. Contributing to that sense of verisimilitude is that the cast of Daisy Jones & The Six all fit their roles to a tee.
Aside from the series two eminently recognizable leads (and a bit of Raylan Givens thrown in there for good measure), this series enjoys the talents of several lesser-known actors whom audiences have little prior experience with. They may as well have climbed off the pages of Reid's book itself. With that in mind, here is everything you need to know about the cast of Daisy Jones & The Six.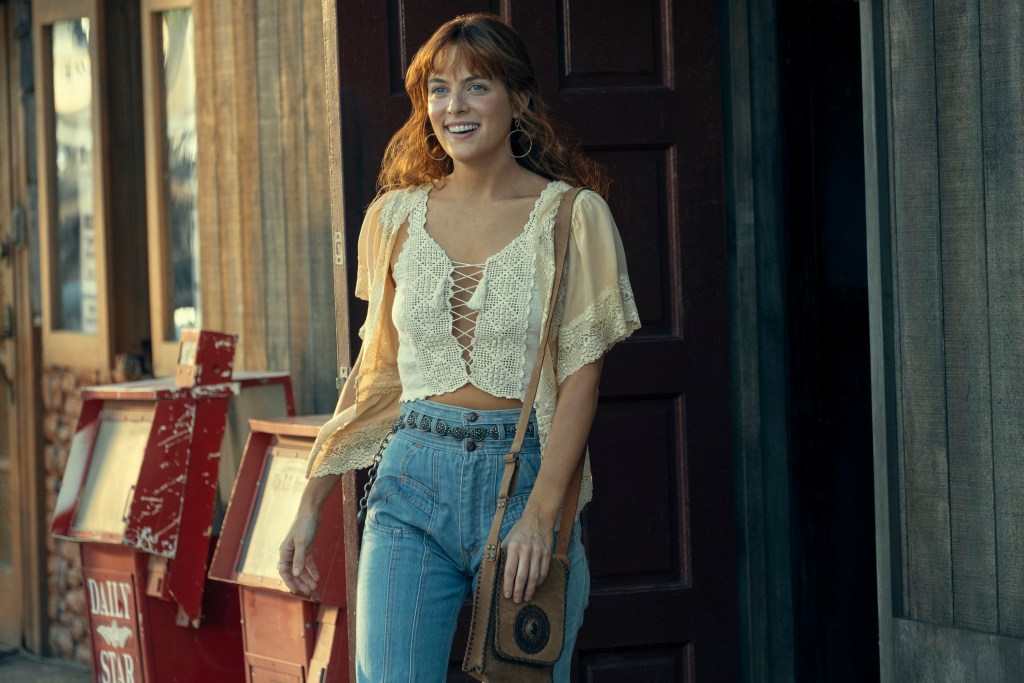 Riley Keough is Daisy Jones
Riley Keough is a fitting choice to play lead singer Daisy Jones as music is quite literally in the young actress's blood. The daughter of the recently departed Lisa Marie Presley (R.I.P.) and therefore the granddaughter of Elvis Presley, Keough had her breakout role as one of Immortan Joe's unwilling "wives" in 2015's Mad Max: Fury Road. Since then she's strung together notable appearances in films like Logan Lucky, The House That Jack Built, and Zola. Most recently, she starred in Prime Video's Christ Pratt-led series The Terminal List.
Sam Claflin is Billy Dunne
Sam Claflin has a very recognizable "hey, I know that guy!" air about him. And that just might be because you indeed probably know this guy from some of his previous major roles. The British actor got his start portraying Finnick Odair in The Hunger Games film series, starting with The Hunger Games: Catching Fire in 2013. He then went on to play real life fascist politician Oswald Mosley in Peaky Blinders. Notably he also played Mycroft Holmes in Netflix's Enola Holmes. On Daisy Jones & The Six, Claflin is Billy Dunne, the original frontman for The Six before he comes to share songwriting duties with Daisy Jones.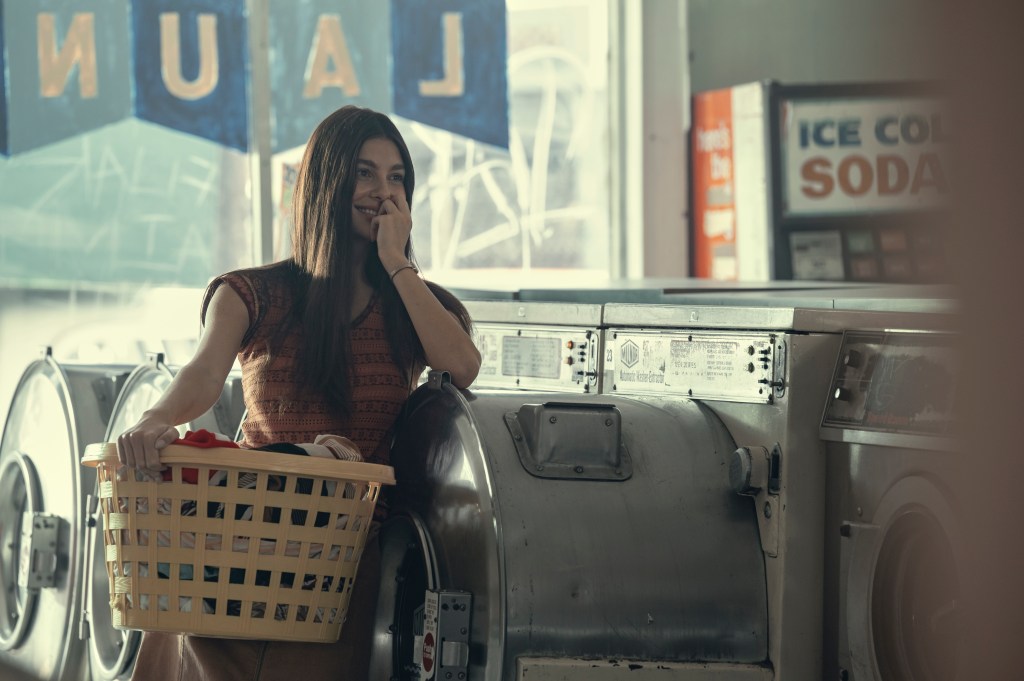 Camila Morrone is Camila Dunne
Ah, the rare instance of an actor playing a character with the same name. We love to see it. Camila Morrone is an Argentinian-American model whose first acting role was in James Franco's little-seen Bukowski in 2013. Since then, she's also popped up in films like Death Wish and Never Goin' Back. Morrone dated Leonardo Dicaprio for five years, before breaking up in 2022. And yes, before you ask: she just happened to turn 25 years old in 2022.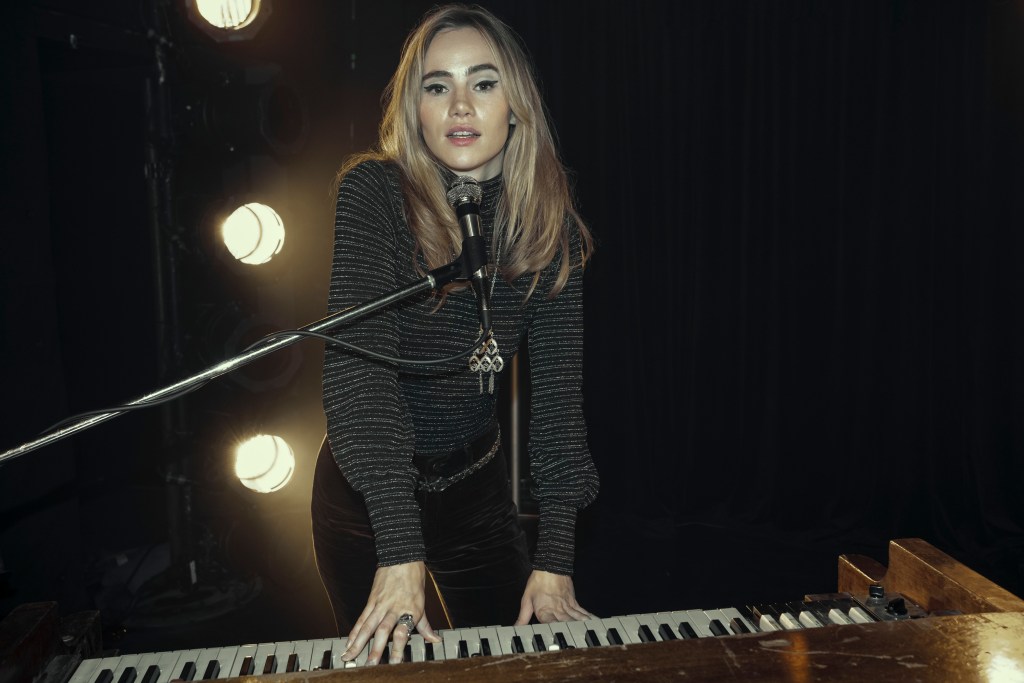 Suki Waterhouse is Karen Sirko
Of the six actors who make up the members of Daisy Jones & The Six, English actress Suki Waterhouse (who plays keyboardist Karen Sirko) is the only one with significant prior musical experience. After getting her start in modeling at age 16, the London-born Waterhouse embarked an acting career with a minor role in 2012's Pusher. She would go on to have bigger roles in The Divergent Series: Insurgent and Assassination Nation. As a musician, she released her first album I Can't Let Go in 2022. While we don't want to get in the habit of detailing the dating history of every actress in this article, you'll probably want to know that Waterhouse has been in a relationship with Robert Pattinson since 2018.
Will Harrison is Graham Dunne
Though Billy Dunne's guitarist brother Graham Dunne is a major part of Daisy Jones & The Six (and arguably the reason the band starts in the first place), the actor who plays him has a pretty light C.V. Will Harrison has only 8 acting credits on his IMBd, the first four of which all belong to relatively obscure shorts. In 2019 he played presidential advisor Zach Barlow on the CBS drama Madame Secretary.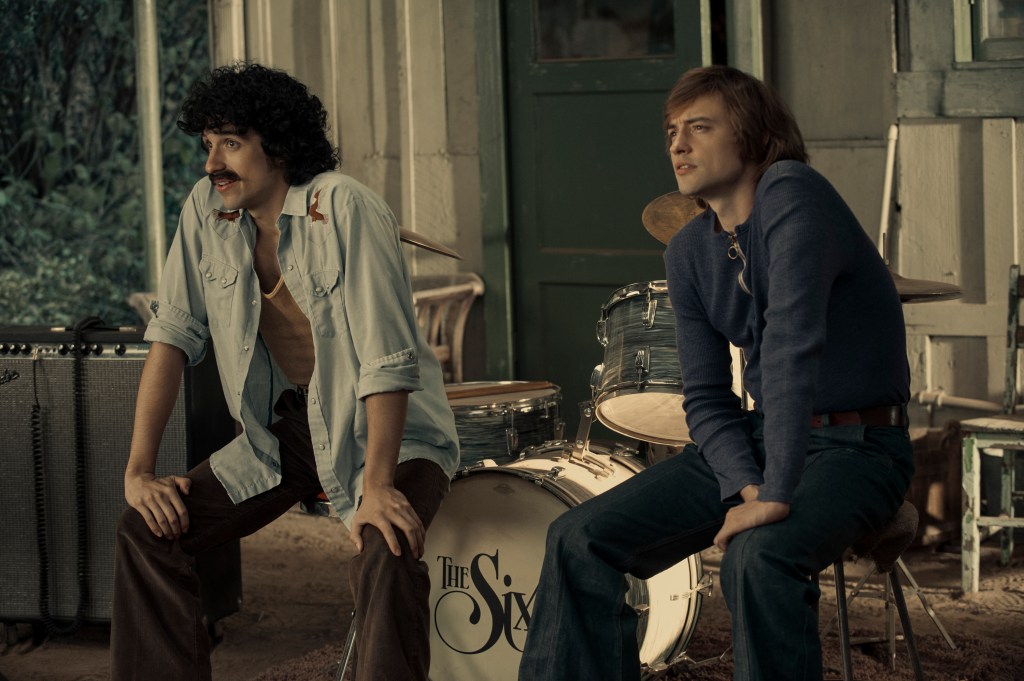 Josh Whitehouse is Eddie Roundtree
If their original bassist had never quit, Daisy Jones & The Six bassist Eddie Roundtree would have gotten to play guitar like he wanted. Funnily enough, the actor who plays Eddie also has a pretty big "what if?" in his recent history. British actor Josh Whitehouse was previously best known for his work on BBC's Poldark. In 2019, however, he was cast to play a major part in a Game of Thrones prequel. Unfortunately for him, that prequel wasn't House of the Dragon but "The Long Night" prequel known as Bloodmoon, which HBO ultimately decided not to produce. That year he got to star alongside Vanessa Hudgens in the Netflix holiday film The Knight Before Christmas so at least his 2019 wasn't a total wash.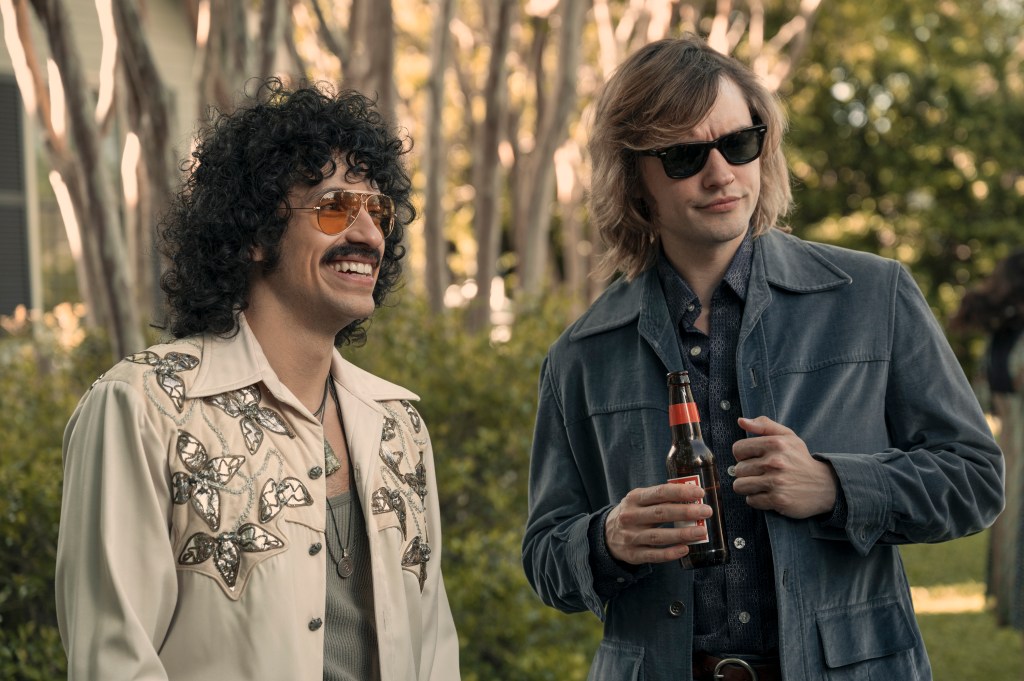 Sebastian Chacon is Warren Rojas
Daisy Jones & The Six drummer Warren Rojas is the platonic ideal of a laidback percussionist. While his bandmates bicker, Warren just bangs away at his instruments, happy to be along for the ride. The actor who plays Warren, Sebastian Chacon, has an extensive reel of bit parts in TV series like Unbreakable Kimmy Schmidt, Pose, and Penny Dreadful: City of Angels. A native New Yorker with Colombian and Ecuadorian parents, Chacon is set for his biggest role yet in Daisy Jones & The Six.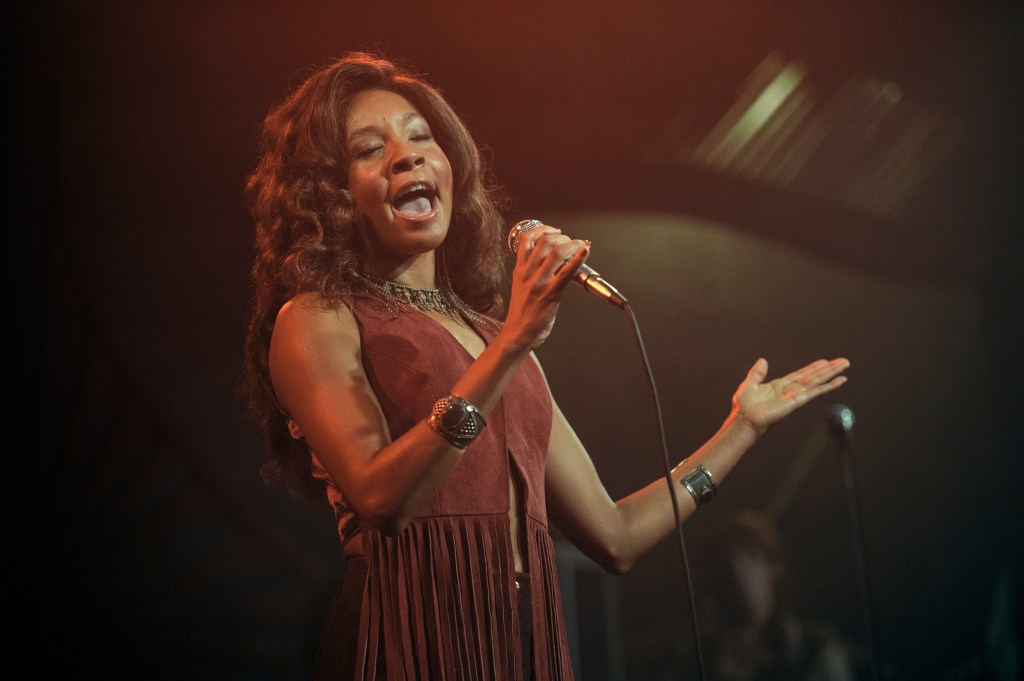 Nabiyah Be is Simone Jackson
Daisy Jones & The Six is not the only fictional musical act in the Prime Video series bearing the band's name. Early on in her journey, Daisy comes across fellow singer Simone Jackson. As Daisy progresses in her career, the show also follows Simone as she becomes a pioneer in a different genre of music. Simone portrayer Nabiyah Be is a musician herself, along with being a dancer, poet, and an actor. Be previously appeared in Black Panther as Erik Killmonger's lover Linda.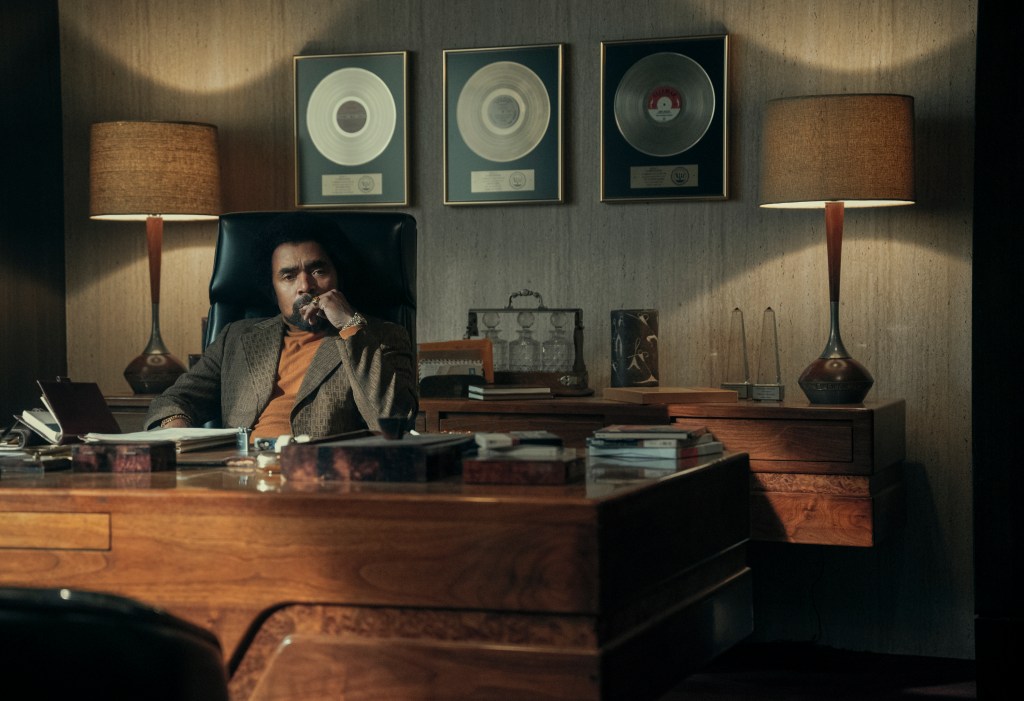 Tom Wright is Teddy Price
On Daisy Jones & The Six, Teddy Price is the record producer who discovers both Daisy Jones and the Six. Like Rick Rubin, this is a man who knows what he likes and how to communicate that to artists. The actor who plays Teddy, Tom Wright, is quite an entertainment veteran himself. A working actor since the '70s, Wright has numerous theater, film, and TV credits to his name – usually in a supporting capacity. Readers of this site may know him best as hybrid alien Tuvix on the Star Trek: Voyager episode "Tuvix." He also had notable recurring roles on Seinfeld, Criminal Minds, and House.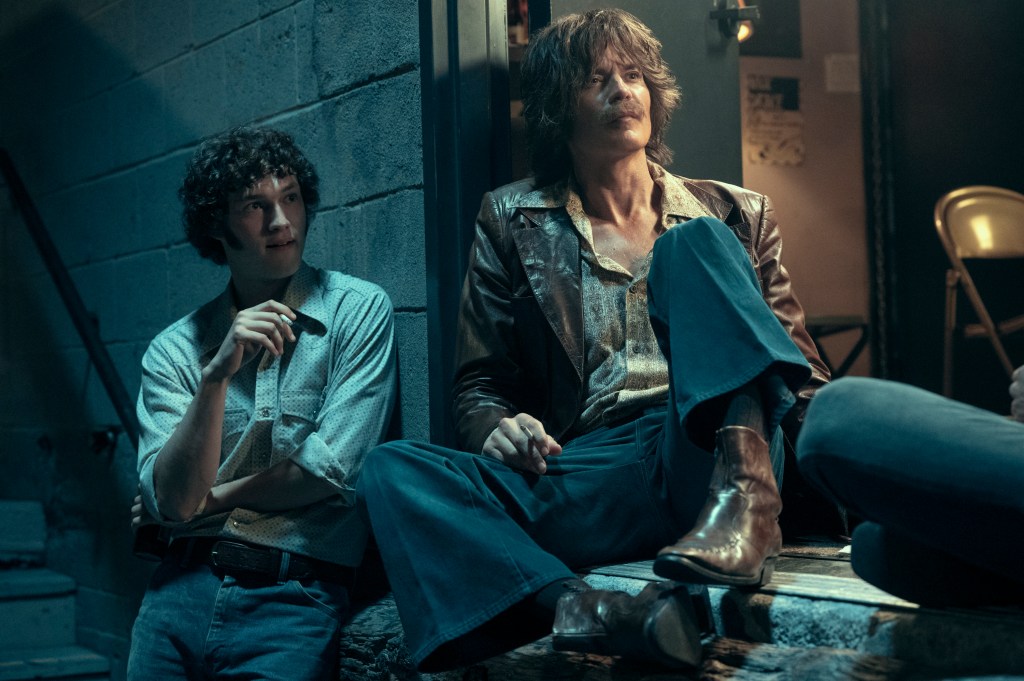 Timothy Olyphant is Rod Reyes
Touring manager Rod Reyes is something of a bit player in Daisy Jones & The Six, surfacing only periodically to talk about his small part in the band's rise. The actor who plays him though is unquestionably the biggest name in the cast. You likely know Timothy Olyphant from one of his many prominent roles in film and television throughout the past four decades. After some light TV work (including a guest star gig on Sex and the City), Olyphant became television royalty as Seth Bullock on Deadwood and Raylan Givens on Justified. He also popped up briefly in Boba Fett's armor as Cobb Vanth on The Mandalorian and again in The Book of Boba Fett. On the movie side of things, he's had roles in Scream 2, The Girl Next Door, and Once Upon a Time in Hollywood.
The first three episodes of Daisy Jones & The Six are available to stream on Prime Video now. New episodes premiere each Friday through March 24.