News
Conan to Air New Shows Remotely on March 30
Due to the coronavirus outbreak, Conan O'Brien will shoot his show on an iPhone sans audience and production staff.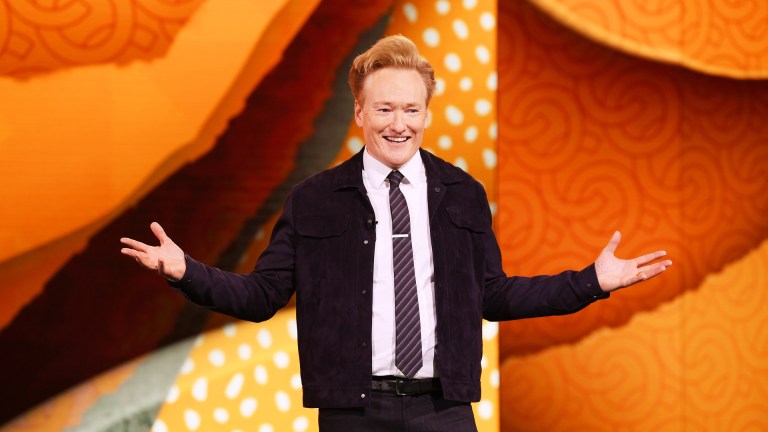 With most of the country working from home due to the coronavirus pandemic, some of America's beloved late night talk show hosts have decided to try the whole thing out as well.
Conan O'Brien of TBS's aptly-titled Conan is the latest to announce that he will be working from home (or at least remotely) for the foreseeable future. Starting on Monday, March 30, Conan will begin airing new episodes that have been filmed remotely on an iPhone without an audience or a production team present. Guest interviews will continue to be a part of the show via video chat.
"Our first priority is the health and well-being of everyone in the Team Coco family, and our second priority is to try and find a way that we can do our jobs safely, from home, and contribute some entertainment for our fans out there who may be hungry for silly distraction," Jeff Ross, Executive Producer, said in a statement.
Conan has been on a pre-scheduled hiatus since March 16, but due to grim nature of current events, O'Brien has been filming short videos to share with the world through his Team Coco imprint. He also released a special "Quarantine Edition" of his podcast Conan O'Brien Needs a Friend on March 13.
Many other late night show hosts have announced or enacted similar measures since the coronavirus outbreak shut down large swaths of the country. Jimmy Kimmel, Jimmy Fallon, and Stephen Colbert have all filmed at least portions of their respective shows from home, while Last Week Tonight's John Oliver briefly migrated to a new, spookily all-white new set.
While late night talk shows are usually bound in tradition, Conan has embraced change in recent years. The show, which has aired on TBS since 2010, bumped down to a half hour from a full hour last year. Conan himself has also increasingly left the confines of the show's studio for several "Conan Without Borders" specials.
Some people have pointed out that the social isolation required to contain the coronavirus outbreak could be trying on the extroverts in our lives and Conan would appear to be a prime example. Some of the most classic Conan bits over the years have involved O'Brien hitting the streets and interacting with (and sometimes creeping out) his fellow humans. Still, there's no reason Conan can't be his usual strange self in these remote episodes.
"The quality of my work will not go down because technically that's not possible," O'Brien said in a statement.
Conan airs Monday-Thursday at 11 p.m. ET on TBS.