News
Chucky TV Series Trailer Teases His Maniacal Return
The excitement is palpable for fans of Child's Play and Chucky, as he gets ready to stalk the small screen in his own TV series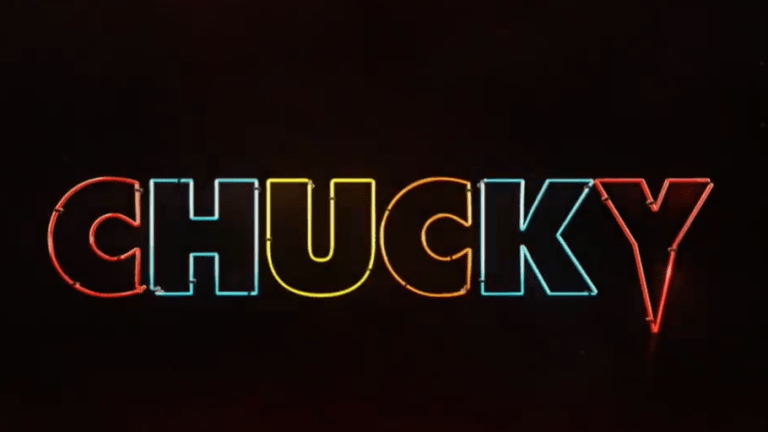 Syfy has been …how to put this delicately… 'a little more commitment-phobic' in regards to its own series over the last handful of years, so a first teaser trailer for Child's Play TV show Chucky gently noting that USA Network remains firmly on board is not only reassuring, but of course tremendously exciting for fans who have waited a long time for Charles Lee Ray to be given a chance to invade the tube in as stabbily a fashion as physically possible.
Beloved Chucky creator Don Mancini has debuted a first look at his upcoming TV series this week, and in it, the horror icon stands at the front of a darkened toy store, once again ready to spread gleeful carnage in the lives of wide-eyed children and everyone in their unsuspecting orbit. The teaser also reveals that Chucky is very much eyeing a 2021 arrival, which gives us all something to look forward to. Brad Dourif's triumphant laugh? The icing on the cake.
Check it out…
Fans are already begging Mancini for info on which of their favorite surviving characters from the franchise might turn up in Chucky, but he's keeping any major reveals close to his chest at the moment.
"With this TV show, our mission has been to preserve the straightforward scariness of the original film or the first couple of films," Mancini told Syfy Wire. "But at the same time, continue on with this ever-expanding tapestry of consistent story that we've spun over the course of seven movies and 30-some years. I think fans are really gonna love to see the new characters that we introduce into this realm and just to see how they came off of our classic characters. Not just Chucky, but some of the others that you may be hoping to see. There's a good chance they may turn up."
He has, however, confirmed that everyone's favourite homicidal doll will get a chance to play on social media in this new era. "It's so important to give Chucky new weapons, new strategies, and new targets, new goals … Chucky has a different goal in the TV show than he's ever had before, and it's specifically something that is designed to evoke something that's going on in the zeitgeist today."
"The character Don and David created has terrified audiences for over 30 years. The longevity and legacy of Chucky speaks to the creative storytelling and the loyal fans the film series has collected over the years," said Chris McCumber, President, Entertainment Networks – USA & SYFY. "We are excited to once again partner with Nick and UCP on this new SYFY series, and are incredibly proud to bring Chucky to television for the first time with the original creators."
Here's the official Chucky synopsis, via Syfy:
"After a vintage Chucky doll turns up at a suburban yard sale, an idyllic American town is thrown into chaos as a series of horrifying murders begin to expose the town's hypocrisies and secrets. Meanwhile, the arrival of enemies — and allies — from Chucky's past threatens to expose the truth behind the killings, as well as the demon doll's untold origins as a seemingly ordinary child who somehow became this notorious monster."