News
Charmed Season 3 Confirmed
The CW has conjured the forces of light and picked up Charmed for an enchanting Season 3...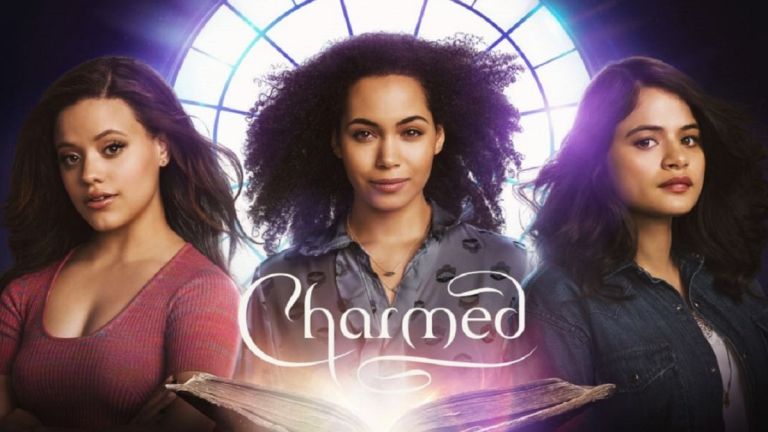 You better start studying your spell book right now, because Charmed Season 3 has been renewed by the CW. In what amounts to enchanting news for its faithful (or bewitched?) audience, the mini-major network has picked up the Charmed reboot for a third go-round.
The renewal is one in a series of early pick-ups by CW, which announced Tuesday new seasons for fan favorite series like Batwoman, The Flash, Legends of Tomorrow, Riverdale, and more. Still very early in the New Year, these pick-ups amount as a head start for production teams, which begin planning the next season (and maybe the end of the current ones?) right now.
As CW President Mark Pedowitz said, "These early orders for next season give our production teams a head start in plotting out story arcs and a jump on hiring staff, and this also provides us with a strong foundation of established, fan-favorite CW shows to build on for next season.
We've been thrilled with the creative direction of all three new series, and even though we are in the very early stages of our new full stack streaming strategy, which allows viewers to catch up on our new shows from the beginning, we're already seeing incredibly positive results from our multiplatform viewership for Nancy Drew and Batwoman."
Charmed is of course a reboot of the popular 1990s TV series of the same name. The original starred, at various points, Alyssa Milano, Rose McGowan, and Holly Marie Combs. The reboot brought the issues of being young women and young witches into a modern 21st century perspective that saw Melonie Diaz, Sarah Jeffery, and Madeleine Mantock take over as a small covenant of witches dealing with day-to-day issues like school, work, and demons coming up from hell right now!
In actuality, they're Macy, Mel, and Maggie, a trio of good witches who only discover their magical calling after the death of their mother. But as the Charmed Ones, they also are responsible for protecting the world from the forces of darkness. They do this one spellbinding scene at a time. The series began in 2018 and is currently gearing up for the back-half of its second season. Charmed Season 2 returns Friday nights on the CW, beginning on Friday, Jan. 17.
David Crow is the Film Section Editor at Den of Geek. He's also a member of the Online Film Critics Society. Read more of his work here. You can follow him on Twitter @DCrowsNest.