News
Charmed Reboot: Cast, Release Date, Trailer, and News
A reboot of the classic long-running witch drama, Charmed, is coming to The CW.
A Charmed reboot series is coming. Yes, fans with fond memories of the comely coven showcased in the 1998-2006 supernatural series will soon get to welcome more toil and trouble with a reinvention of The WB's campy-but-beloved series, set for the current network incarnation, The CW. The Charmed reboot will center on a new set of characters, played by Melonie Diaz, Sarah Jeffery and Madeleine Mantock, updated appropriately for the times.
While the Charmed reboot made a major announcement in early 2017, only to have its pilot prospects shelved, the project made its return to the development table in 2018 and never looked back. Here's what we know about it!
Charmed Reboot News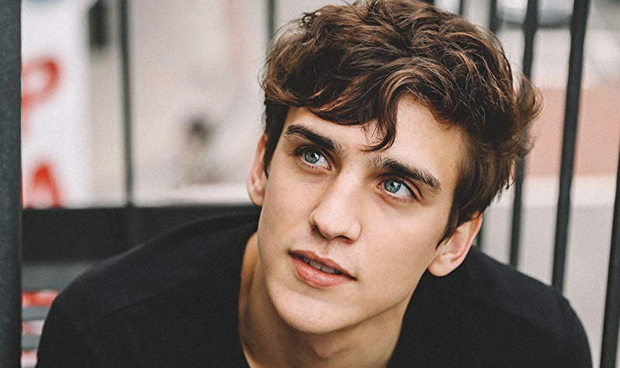 Nick Hargrove will serve as a Charmed series regular, reports Deadline. He is playing Parker, President of the Phi Delta Upsilon fraternity. He's an upper-class wild child with a sensitive side, with whom the working waitress and Charmed One, Maggie, starts to become amorously infatuated after he defends her from a rude customer. The character has been upgraded to regular status after being first designed only for a recurring run.
Hargrove, an American actor, is a relative newcomer, with credits that include a recurring role on TV series Counterpart, with film appearances in M.F.A. and The Wrong Mother. He's also set for an appearance in the upcoming Medal of Honor TV series.
Charmed Reboot Trailer
The CW's Charmed reboot series is pumping out trailers at a spell-casting pace. Here's the latest, which showcases the humorous side of the series after the previous clips dwelled in drama.
You can check out the previous trailers below.
Charmed Reboot Release Date
Charmed will premiere on The CW on Sunday, October 14 in its set timeslot of 9 p.m. ET.
Charmed Reboot Pilot Synopsis
We have the official synopsis for the Charmed reboot pilot, and it sounds like the Power of Three is strong…
After the tragic death of Mel (Melonie Diaz) and Maggie's (Sarah Jeffery) mother, the sisters struggle with moving forward but face another huge shock when they learn they have an older sister, Macy (Madeleine Mantock).  With the emotions of all three sisters running high, each of the girls suddenly exhibit impossible new abilities: Mel can freeze time, Maggie starts hearing others' thoughts and Macy has telekinetic powers. While trying to understand their new powers, Harry Greenwood (Rupert Evans), gathers the sisters and reveals they're actually powerful witches, as was their mother.  He also lets them in on a little secret, he's not really a professor, he's their "Whitelighter," a witch's advisor and guide. The sisters must make the decision to accept their new destiny as The Charmed Ones…and their new duty to protect humankind from the demons that walk among us…one of whom killed their mother.
The Charmed reboot will air on Sunday, October 14th at 9 p.m., with an encore screening on Thursday, October 18th at 9 p.m. on The CW.
Charmed Reboot Cast
Charmed fans got familiar with the classic show's coven line-up(s), which consisted of originals Piper (Holly Marie Combs), Phoebe (Alyssa Milano) and the early-exiting Prue (Shannen Doherty), later joined by Paige (Rose McGowan) and, in the final season, Billie (Kaley Cuoco). – Well, forget all of that. In what might be considered a bold move, this new series is starting with a clean slate, showcasing an entirely new set of characters. The early character descriptions gave us a better idea of the extent of this show's reboot aspirations, notably with the reveal of an LGBT presence in the primary trio.
Madeleine Mantock (Into the Badlands, Edge of Tomorrow) plays Macy Vaughn, the half-sister of the other two members of the show's sisterly coven. The character is in her late 20s and is a brilliant genetic scientist who makes a move to the show's setting of Hilltowne, MI, joined by her boyfriend, Galvin (Ser'Darius Blain). However, in Macy's life, science will be superseded spellcraft when she discovers her own supernatural power of telekinesis.
Sarah Jeffery (The X-Files revival, Wayward Pines) plays Madison Pruitt. The character is the younger sister of the recently-cast Mel Pruitt (Melonie Diaz). Yet, Madison will be the opposite of her feminism-centric sister, arriving as an outgoing, athletic, optimistic young college student who's looking to belong, notably as a sorority pledge. However, Madison's desire for normalcy will be upended upon the discovery that she's a witch and can hear peoples' thoughts.
Melonie Diaz (Fruitvale Station, Be Kind Rewind) plays Mel Pruitt. The character — a twenty-something and a lesbian — is a passionate, outspoken activist who loses her way in the wake of a family tragedy. Mel falls into a personal spiral of anger and violence that affects those who care about her, notably her girlfriend, Detective Nico Hamada (Ellen Tamaki).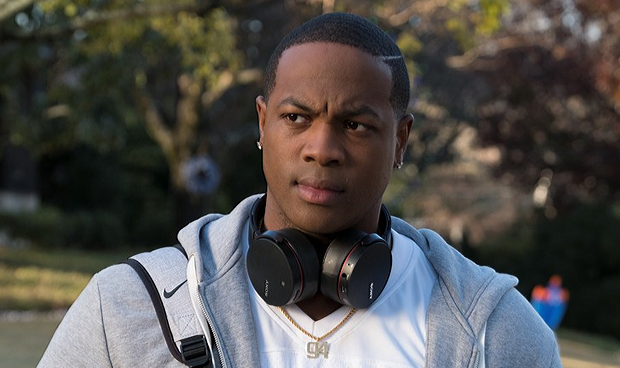 Ser'Darius Blain (Jumanji: Welcome to the Jungle, Survivor's Remorse) will join the cast of the series for a co-lead role, reports Deadline. Blain will play Galvin, the boyfriend of Macy (Madeleine Mantock), one of the show's primary trio of witches. Galvin is described in the report – in a manner corroborating the show's feminist approach – as a struggling filmmaker who is "the ideal boyfriend, funny mellow, in touch with his emotions" and is apparently amenable to relocating across the country to accommodate the "dream job" landed by his significant other.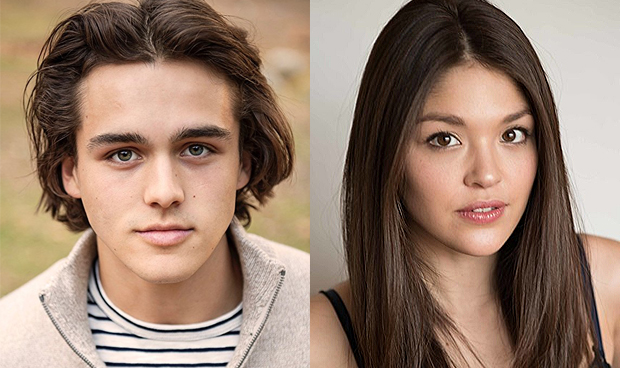 Charlie Gillespie plays Brian, the high school boyfriend of the now-college-attending Madison (Sarah Jeffery), for whom he still nurses old amorous feelings; something that will certainly become complicated by her newfound powers as a witch. – Gillespie has fielded a regular TV run on drama 2nd Generation, a recurring role on Degrassi: Next Class, and will next be seen in the August-scheduled thriller film, Speed Kills, joining John Travolta and Katheryn Winnick.
Ellen Tamaki plays Nico, a local police detective who, reportedly, is a romantic interest to one of the coven sisters; a relationship that apparently complicates her investigation. – Tamaki, a newcomer, only just made her onscreen debut in the 2016 Julia Stiles-starring thriller film, The Drowning, followed by the drama, We Only Know So Much and comedy short Valentina. She will next be seen in the romp comedy film, Searching for Sally Mae.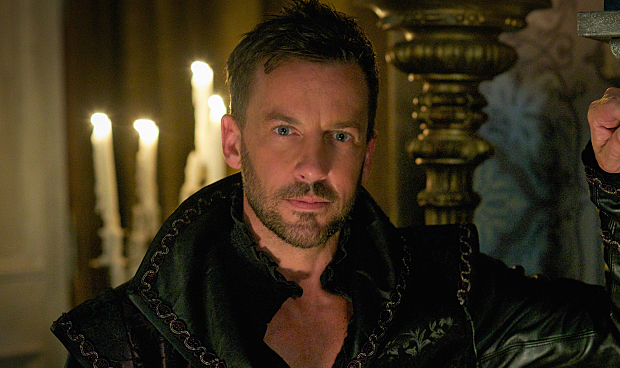 Craig Parker will play Alastair Caine, reports TV Line. As if the sinister ring of the name didn't raise enough satanic red flags, the character is the CEO of Morningstar Biotech, the place where genetic scientist-turned-witch Macy (Madeleine Mantock) happens to work. There's speculation that Alastair could be the reboot's nod to Alaster (Alastair Duncan), an original series character who appeared in a Season 4 episode, titled "Brain Drain," depicted as a spy for big bad evil incarnate The Source.
Parker, who recently fielded a villain run on ABC's Agents of SHIELD, is known for his evil run on The CW's Reign as Lord Chancellor Stéphane Narcisse, as well as his movie appearances as elven Lothlórien forest guard, Haldir, from The Lord of the Rings films, specifically, The Fellowship of the Ring and The Two Towers. He also fielded TV runs on shows like Legend of the Seeker, Spartacus: War of the Damned and Mercy Peak.
Charmed Reboot Details
News of the current Charmed reboot project first surfaced in 2017 (via TV Line), armed with some intriguing details, notably The CW's greenlight of a one-hour pilot. The network plans to keep its creative coalition in-house, announcing that the new series will be run by Jennie Snyder Urman, creator and executive producer of the network's comedy, Jane the Virgin.
However, while the new show is said to follow a similar formula to the original series, the report claimed that a change of setting would shift things away from San Francisco (the setting of the original show,) showcasing a new trio of benevolent witches in a small New England town… in 1976. However, the 1976 retro setting was eliminated after the reboot project was sidelined shortly after the report, replaced by a contemporary backdrop.
The original Charmed, created by Constance M Burge, launched in 1998 with a trio of sisters played by Shannen Doherty, Holly Marie Combs and Alyssa Milano who, upon arriving in their family's ancestral home, unlock their latent powers as witches. However, that primary cast evolved as Doherty bowed out of the series in 2001, killing off her character, leaving a coven vacancy later filled by a surprise half-sister played by Rose McGowan. Would-be Big Bang Theory star Kaley Cuoco would also become a late-series addition to the heroic witches in Season 8.
Descriptions of the previous iteration of the Charmed reboot characters consisted of: "Tina," an African-American who is close to earning her PhD., described as "whip-smart" and an eerily accurate judge of character. "Paige," a sanguine, "curvy" Caucasian woman whose only aspiration in life is to marry a rich man and start a family. Finally, there's "Annie," a smart, but apparently irascible Caucasian woman who apparently deals with insecurities beneath her obdurate exterior. Of course, this trio would be replaced with the m-friendly trio of Macy, Mel and Madison.
The idea of a beloved property – in this case, Charmed – being rebooted is hardly an original narrative these days in the news cycle and has been met with its fair share of pessimism (most notably in a bombastic tweet from original series star Holly Marie Combs). However, the now-superhero-centric network, The CW, does have notable vacancies, with its long-running genre-similar hit, The Vampire Diaries, having ended in 2017, with spinoff The Originals also setting course for its endgame. Moreover, this new show will be in solid hands with Jennie Snyder Urman, who, besides Jane the Virgin, was also behind demographic-friendly television such as Emily Owens M.D., 90210, Lipstick Jungle and notably served as co-producer on the final season of Gilmore Girls. Additionally, Jane the Virgin screenwriters Jessica O'Toole and Amy Rardin will pen the new series.
It will certainly be interesting to see how the Charmed reboot fares, since it will have to acknowledge its legacy to the original series while navigating new cultural waters.
Joseph Baxter is a contributor for Den of Geek and Syfy Wire. You can find his work here. Follow him on Twitter 
Read and download the Den of Geek NYCC 2018 Special Edition Magazine right here!