News
Bridgerton: Will There Be a Season 2?
What can we expect from Bridgerton Season 2?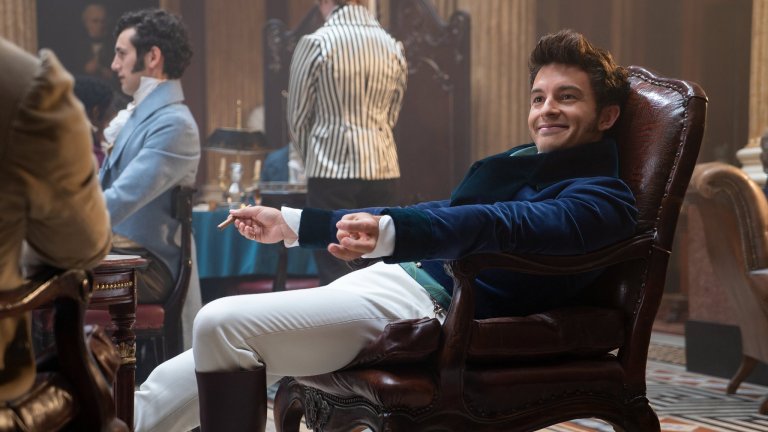 This Bridgerton article contains MAJOR spoilers for the first season.
If you're anything like us, then you binged Bridgerton, the new Netflix period romance series, very quickly and are now desperate for more. But will there be a Season 2? Almost certainly.
While a second season of Bridgerton has yet to be officially announced, Production Weekly (via What's on Netflix) has listed the show as being renewed for a while now, with a second season originally slated for filming starting in July 2020. Unfortunately, the COVID-19 pandemic made that production start date impossible, with the new filming start date now listed as March 2021.
Bridgerton Season 2 Potential Release Date
What does this all mean for a possible Bridgerton Season 2 release date? Well, Season 1 filmed between August and November 2019 (via The Bath Echo), for a Christmas 2020 release date. If Season 2 follows the same production and post-production schedule, then we likely won't be getting Bridgerton Season 2 until Christmas 2022. However, Netflix obviously originally intended to have more Bridgerton out quicker than that, which means we could see much less of a gap between Season 2's filming and its release than we did with Season 1. A Christmas 2021 release seems possible for Bridgerton Season 2, or perhaps a release date sometime in early 2022.
What Will Bridgerton Season 2 Be About?
The Bridgerton book series has a different character/romance focus for each book. While the first book, The Duke & I, centers around Daphne Bridgerton and her relationship with Simon, the Duke of Hastings, the second book in the series, The Viscount Who Loved Me, has a different focus: Anthony Bridgerton. Here's the book's synopsis, via Julia Quinn's official website:
"But this time the gossip columnists have it wrong. Anthony Bridgerton hasn't just decided to marry—he's even chosen a wife! The only obstacle is his intended's older sister, Kate Sheffield—the most meddlesome woman ever to grace a London ballroom. The spirited schemer is driving Anthony mad with her determination to stop the betrothal, but when he closes his eyes at night, Kate is the woman haunting his increasingly erotic dreams…
Contrary to popular belief, Kate is quite sure that reformed rakes do not make the best husbands—and Anthony Bridgerton is the most wicked rogue of them all. Kate is determined to protect her sister—but she fears her own heart is vulnerable. And when Anthony's lips touch hers, she's suddenly afraid she might not be able to resist the reprehensible rake herself…"
The character of Kate Sheffield did not appear in Season 1 of Bridgerton. Rather, Anthony only had eyes for the opera singer Siena Rosso (Sabrina Bartlett). While the Season 1 finale seemed to pretty definitively end that affair, I wouldn't count Siena out of Anthony's life just yet. These two obviously care for one another a great deal and, while Siena's season finale speech that she can't count on a lost Anthony was killer, this show invested a lot of narrative time on Anthony and Siena this season.
Could Siena Be Netflix Bridgerton's Kate Sheffield?
When Siena's casting was announced, Quinn noted that she was a "renamed character." Could Siena be Kate, or more accurately, could she get some of Kate's plot? This would be a pretty major diversion from the source material, as Kate is a completely different character, so we'll have to wait and see. Either way, Bridgerton Season 2 will no doubt have a much broader focus than Anthony and his love life. The first season of Bridgerton was much more of an ensemble story than the first book, and that trend will no doubt continue as the excellent Netflix series works its way through eight novels of source material.
What would you like to see in Season 2 of Bridgerton? Would you be upset if Siena took Kate's role in Anthony's life? Let us know in the comments below.