Sponsored
BOB Streaming Club: A Better Way To Handle Streaming Subscriptions
BOB Streaming Club allows its users to weave between streaming services each month for a flat fee.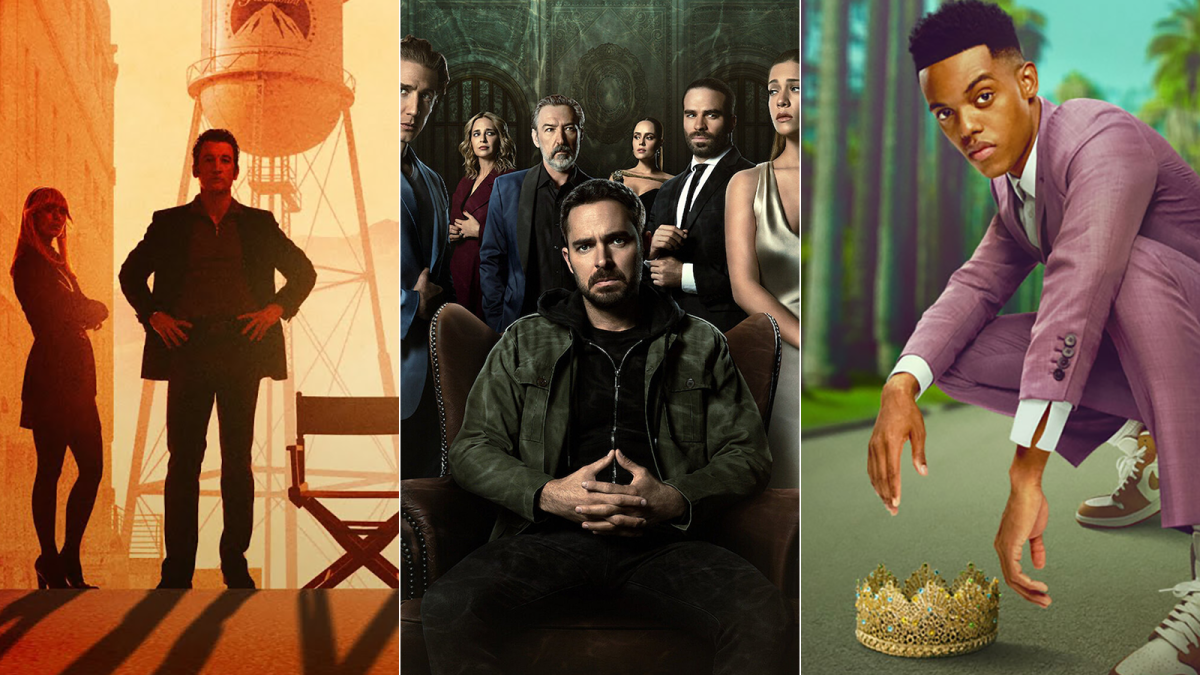 This article is sponsored by BOB Steaming Club.
With so many television services to choose from, BOB Streaming Club manages to boil things down to the three essential picks based on what's hot in a particular month. For July of 2022, they've selected Paramount+, Peacock Premium, and Netflix based on what they think viewers will want to see. For just under thirty bucks a month, BOB manages your subscriptions, canceling and renewing as needed to get the "best of the best" programming when it arrives.
Paramount+
Paramount+ has a lot to offer beyond Star Trek: Strange New Worlds, which just wrapped up a stellar first season on the streaming service. Fans of the original series have taken a particular liking to this prequel, which features Captain Pike, the commanding officer of the U.S.S. Enterprise before James Tiberius Kirk came around. But while Star Trek may be your gateway show to the service, be sure to check out The Offer, a mini-series about the making of The Godfather, as well.
Miles Teller of Top Gun: Maverick, which will also eventually end up on Paramount+, stars in The Offer as Albert S. Ruddy, the producer who was trying to get The Godfather made. The miniseries reveals how the negative reaction from the Italian-American community towards the original novel hindered Ruddy from getting the green light. Between interest from the Colombo family and pressures from the studio, it was quite an undertaking to get this classic film to the big screen, and the journey is fascinating to watch unfold.
Another draw for those experiencing '90s nostalgia is Beavis and Butthead Do the Universe, which just premiered at the end of June exclusively on Paramount+.
Netflix
Netflix has had a banner month with its record-breaking viewership for Stranger Things season 4, especially for its "Part 2," which just dropped in July. Fans of genre fare will also want to get caught up on The Umbrella Academy, a time-travel, alternate history tale of unlikely superheroes who constantly find themselves trying to avert an apocalypse.
Also returning to the streaming service this summer is Who Killed Sara, which dropped its third season in May. This mystery thriller follows Álex Guzmán who has found himself imprisoned for 18 years following the murder of his sister Sara, a crime for which he is not responsible. New series coming to Netflix include Man vs. Bee (a Rowan Atkinson romp), the metaphysical comedy God's Favorite Idiot, and the latest attempt to adapt the Resident Evil video game to the screen.
Peacock Premium
NBC Universal's streaming service Peacock Premium has dug into the vault to reinvent some television favorites, and they're perfect for your summer viewing. But although Bel-Air may be a Fresh Prince reboot of sorts, it's got its own more dramatic tone than the sitcom that inspired it. Taking on issues such as race, identity, and class, Bel-Air tackles tough issues while preserving some of the funny moments that fans of the source material will appreciate.
Queer As Folk is also a series that has found new life in the streaming world. As with Bel-Air and Fresh Prince, the newer show tackles the same issues as the LGBT-themed original on Showtime but with through a more modern lens. Although these shows have been on Peacock for a month or more already, BOB's curated membership would now give subscribers a chance to catch up these great offerings.
Also worth watching on Peacock are Trigger Point, a gritty procedural following a bomb disposal unit; Smother, an Irish noir mystery; and Rutherford Falls, a very funny but grounded series which returned for its second season in June. That last one is from Michael Schur, the very popular creator of The Good Place and Parks and Recreation, so fans of those shows will want to check this one out.
Each month, the BOB Streaming Club signs its members up for three services that have buzz-worthy content ready for viewers to enjoy. When things change in August, so will the subscriptions, without any of the worry or hassle of canceling or renewing each time. Take the guesswork out of what services to sign up for and let BOB Streaming Club curate your content for you! As a special offer for Den of Geek readers they'd like to offer you your first 30 days for just $1! Check it out here.