News
Bleach Sequel Anime On The Way
It's been nearly a decade after the popular anime Bleach ended, but it's finally coming back to finish the final chapters of its story.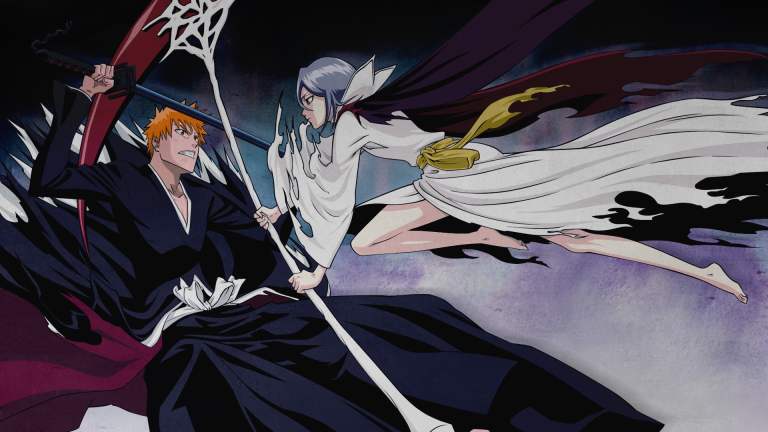 There are many exciting new anime series that have debuted in recent years, but for some anime fans there's a special level of nostalgia reserved for the long-running shonen series like Dragon Ball, Naruto, and One Piece that ran for years during a formative period for anime in America. One of the most popular series from this period is Bleach, Tite Kubo's action series follows Ichigo, a teenager who earns the supernatural abilities of a Soul Reaper, who heads on a revenge mission into the spirit world. Bleach's anime produced 366 episodes and ran for nearly a decade before ending in 2012. Now, almost ten years later it's been announced that Bleach will receive a sequel anime series that explores the manga's "Thousand Year Blood War" arc.
Ichigo's adventures within Bleach chronicle his attempts to defend humans from the evil spirits that he encounters, as well as helping lost souls find piece in the afterlife. The anime frequently featured original stories that veered away from the manga The Bleach anime ended in 2012, but the manga continued up until 2016 and continued the story past the point of the anime's conclusion. For years fans have been clamoring for an anime adaptation of the final chapters from Bleach's story and now those wishes have been answered just in time for the series' 20th anniversary. 
Bleach's "Thousand Year Blood Arc" spans nearly 20 volumes of the manga, so it's a good deal of content that will allow this new anime to likely run for nearly as long as the original series. This won't be some limited series event that touches on the broader points of the saga, but a series that wants to dig in deep and do the material justice. More importantly, it will allow fans closure and get to experience Ichigo's complete story, as not everyone has picked up the manga.
All 366 episodes of Bleach aired on Adult Swim from 2006 to 2014, so it would be a safe assumption that this follow-up may also eventually show up there. It's likely that this anime won't premiere until 2021 and even then a dub may not be until 2022. In addition to more Bleach on the way, an anime feature film adaptation of Kubo's Burn the Witch one-shot manga, which is set within the Bleach universe, is also on the way. Hopefully that will be able to tide fans over until the proper Bleach continuation comes to fruition. 
More and more "legacy sequels" to classic anime series like Dragon Ball, Digimon, and now Bleach are happening, that it's very possible that more anniversaries will be marked by old anime coming back to life.