Features
Black Mirror Season 6 Cast: Who Aaron Paul, Annie Murphy, and More Are Playing
Who are Salma Hayek Pinault, Kate Mara, Paapa Essiedu, more and playing in Black Mirror season 6? Find out here!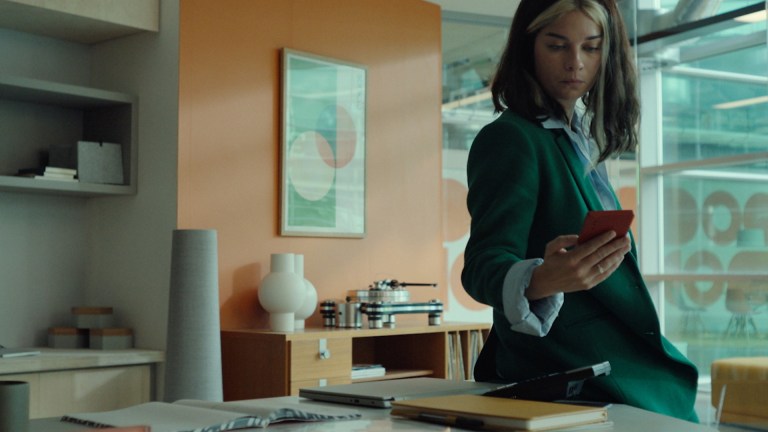 This article contains spoilers for all Black Mirror season 6 castings but does not reveal episode endings or other big twists.
Four years and a global pandemic later, and the sci-fi anthology Black Mirror is finally returning to Netflix. According to Netflix, season 6 is set to be the "most unpredictable, unclassifiable and unexpected yet" of the series. As Black Mirror has taken off in popularity, the show has become almost as well-known for its A-list cast as it has for its satirical takes on our world. With stars like Miley Cyrus, Jesse Plemons, Daniel Kaluuya, Bryce Dallas Howard, and so many more appearing in the series over the years, its no surprise that season 6 is just as stacked as the rest.
While there's still a lot we don't know about some of the characters featured in this season's five episodes, here's what we've uncovered so far and where you've seen the actors that play them.
Joan is Awful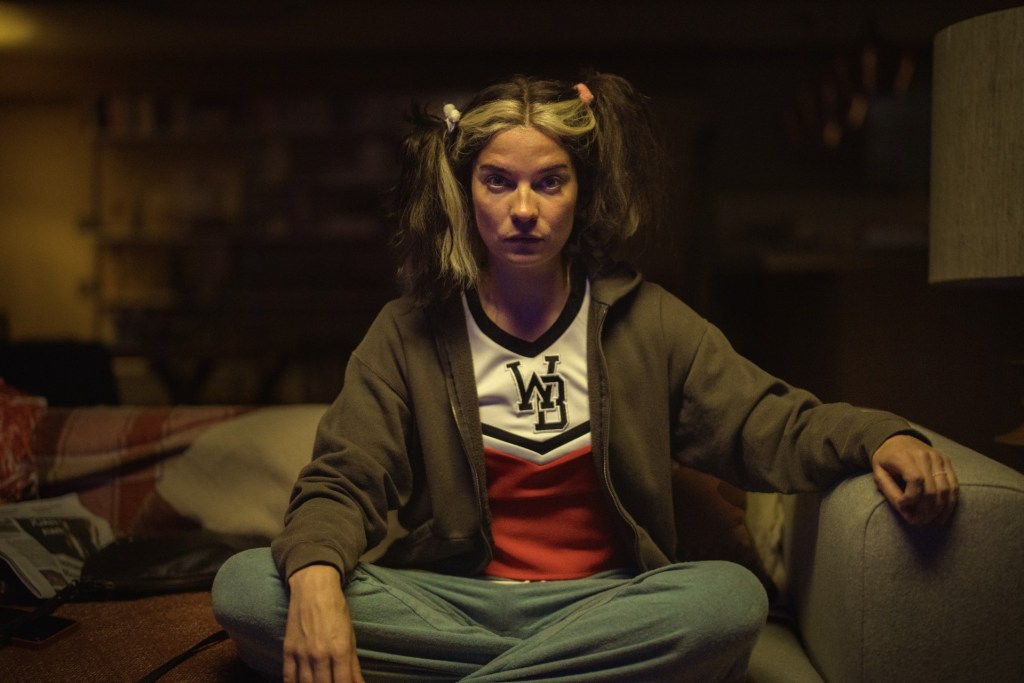 Annie Murphy is Joan
Annie Murphy stars in the episode "Joan is Awful" as the titular Joan, an average woman who one day comes home to discover that a prestige TV show has been made about her life – and that Salma Hayek Pinault is playing her. Murphy is most recognizable from her role in Schitt's Creek, though you may also know her appearance in season 2 of Russian Doll and the lead role of AMC's Kevin Can F**k Himself.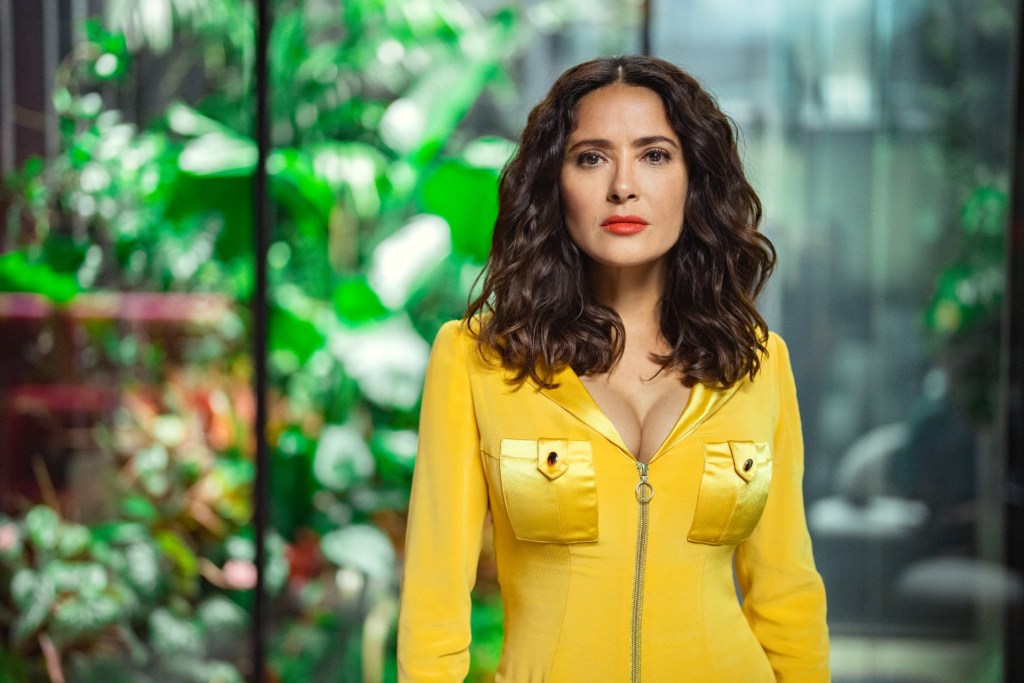 Salma Hayek Pinault is Herself and TV Joan
Salma Hayek Pinault plays a "fictionalized version of herself" who is then playing an "exaggerated version" of Joan in the episode "Joan is Awful." Hayek Pinault told Netflix's Tudum that "It's a once-in-a-lifetime opportunity to play an interpretation of myself. I got to explore the concepts and clichés people have about me and be self-deprecating. It's as if I created an alter ego where I could do the most disgusting, grotesque things that you would never do in real life, and have permission to do that." Salma Hayek Pinault has had a long a varied career, appearing in movies like Frida, Magic Mike's Last Dance, Eternals, and The Faculty, just to name a few.
Michael Cera is Beppe
Michael Cera is also playing a fictionalized version of himself in "Joan is Awful," or more accurately he's playing a digital recreation of Michael Cera's image called Beppe. The actor is most known for his roles in Superbad, Scott Pilgrim vs. the World, and Arrested Development. Cera can also be seen in Greta Gerwig's Barbie.
Avi Nash is Krish
Avi Nash plays Krish, Joan's real-life fiancé in the episode "Joan is Awful." You may recognize Nash from his appearances as Siddiq in The Walking Dead and the Apple TV+ series Silo.
Himesh Patel is TV Krish
The in-world TV version of Krish in "Joan is Awful" is played by Himesh Patel. Patel has recently appeared in Station Eleven, Yesterday, Tenet, Don't Look Up, and Enola Holmes 2.
Rob Delaney is Mac
Rob Delaney plays Mac in "Joan is Awful," who is an ex-boyfriend of Joan's. According to Delaney, his character is "trying to weasel his way back into her life. Mac is the catalyst for what goes wrong in Joan's life. Then we eventually discover what he is really like deep down, and it's not great." Aside from Black Mirror, Delaney has appeared in Catastrophe, Deadpool 2, Hobbs & Shaw, and The School for Good and Evil.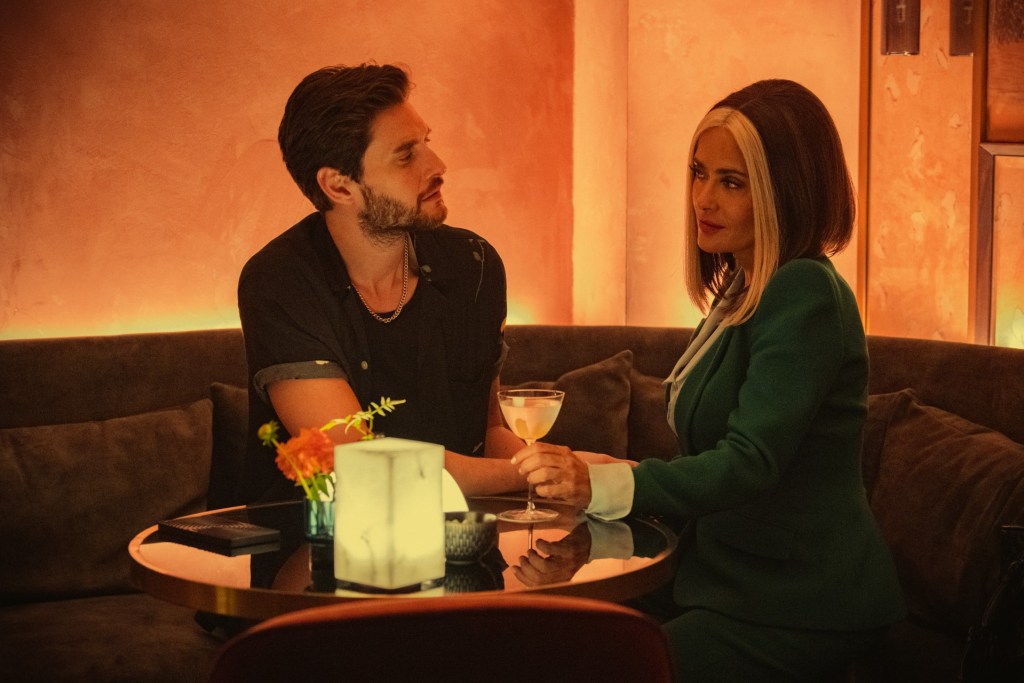 Ben Barnes is TV Mac
The TV show version of Mac in "Joan is Awful" is played by Ben Barnes, whom you likely recognize from Shadow and Bone, The Punisher, Westworld, the Narnia film series, and Guillermo del Toro's Cabinet of Curiosities.
Loch Henry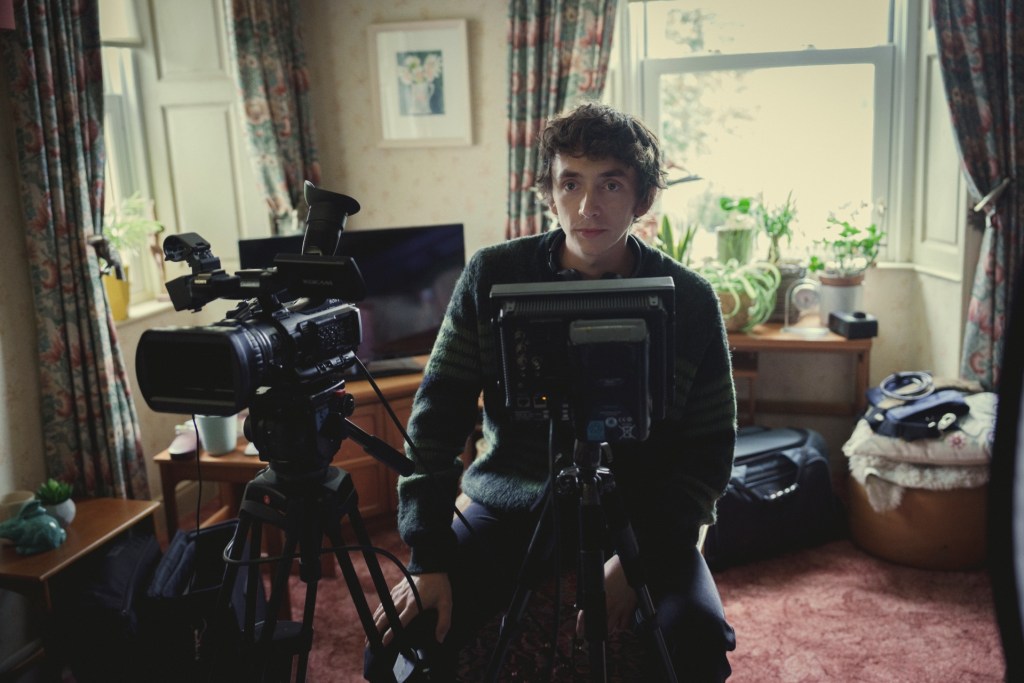 Samuel Blenkin is Davis
In the episode "Loch Henry," Samuel Blenkin plays Davis, a young filmmaker who travels with his girlfriend to a small Scottish town to film a nature documentary before getting sucked into an intriguing mystery from the town's past. Blenkin told Netflix's Tudum that "Davis is a film school student who wants to be the next Stanley Kubrick. He has a good heart but is insecure about what he likes and wants." Blenkin previously starred as Avallac'h in The Witcher: Blood Origin, and has also appeared in Atlanta, The Sandman, and The French Dispatch.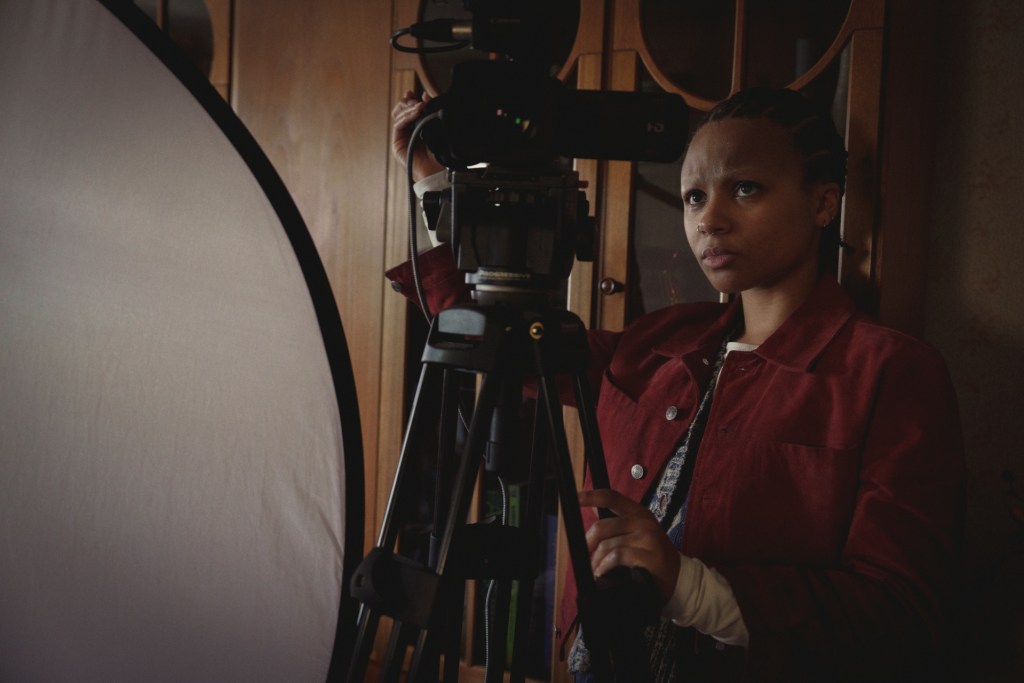 Myha'la Herrold is Pia
Pia is a young filmmaker who happens to also be Davis' girlfriend. She travels with him back to his Scottish hometown to work on their documentary project in the episode "Loch Henry." Pia is played by Myha'la Herrold, who you may recognize from Bodies Bodies Bodies, Plan B, and Industry.
Daniel Portman is Stuart
Daniel Portman plays Stuart in "Loch Henry." Stuart grew up with Davis in their hometown and is characterized as a "Scottish lad who's certainly game for a laugh." Portman is most known for his role as Podrick Payne in Game of Thrones.
John Hannah is Richard
John Hannah appears in "Loch Henry" as Stuart's father. Hannah is likely most recognizable from his role in the Brendan Fraser starring Mummy trilogy, but his long filmography also includes Agents of S.H.I.E.L.D. and HBO's The Last of Us.
Monica Dolan is Janet
Monica Dolan is returning to Black Mirror in the episode "Loch Henry" as Davis' mother. Dolan previously starred as CS Linda Grace in the season 5 episode "Smithereens," and is also known for her roles in Call the Midwife, Appropriate Adult, and the West End's stage production of All About Eve.
Beyond the Sea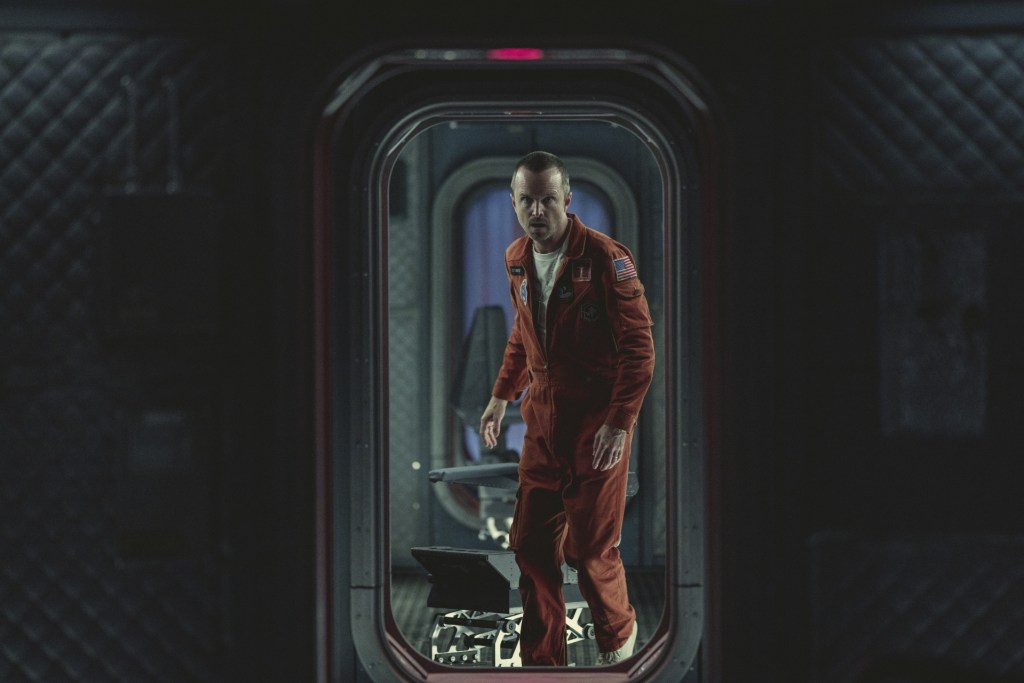 Aaron Paul is Cliff Stanfield
Aaron Paul stars in the season 6 episode "Beyond the Sea" as astronaut Cliff Stanfield. In an alternate 1969, Stanfield is two years into a six year mission in deep space and has left a wife and child back on Earth. According to Paul, his character is "stiff, not a talker and just goes by the book." Aaron Paul is most known for playing Jesse Pinkman in Breaking Bad, but the actor has also starred in Westworld and Truth Be Told. This isn't Paul's first appearance in Black Mirror either, having lent his voice to a brief cameo role in the episode "USS Callister."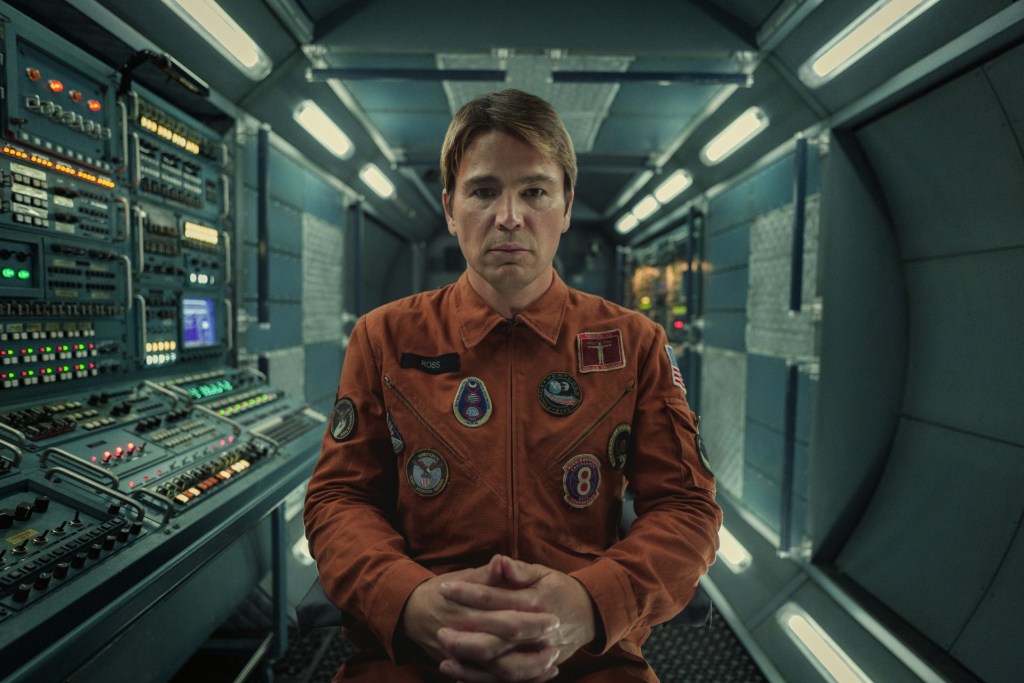 Josh Hartnett is David Ross
Josh Hartnett plays David Ross, Stanfield's only co-worker and companion during the deep space mission in "Beyond the Sea." Hartnett's character, Aaron Paul says, is Stanfield's opposite. David is "charismatic and charming" and "a man with the world at his fingertips." Hartnett has an extensive filmography that includes projects like The Faculty, Penny Dreadful, and Black Hawk Dawn. Hartnett can also be seen in the upcoming Christopher Nolan film Oppenheimer.
Kate Mara is Lana Stanfield
Kate Mara stars in "Beyond the Sea" as Lana Stanfield, Cliff's wife. Mara has starred in a variety of projects including American Horror Story, The Martian, House of Cards, and Class of '09.
Auden Thornton is Jessica Ross
Auden Thornton plays David's wife Jessica Ross in "Beyond the Sea." Thornton has previously appeared in TV series This is Us, Royal Pains, Forever, and Elementary.
Rory Culkin is Kappa
In "Beyond the Sea," Rory Culkin plays Kappa, a Charles-Manson like cult leader. This Culkin brother can also be seen in Swarm, Under the Banner of Heaven, Scream 4, and Signs.
Mazey Day
Zazie Beetz is Bo
Zazie Beetz plays Bo, one of the "invasive paparazzi" that's trying to snap a photo of the titular starlet in the episode "Mazey Day." According to Black Mirror writer and creator Charlie Brooker, Bo is "a flintier character having to make some hard choices, but she's got a conscience." Beetz is well-known for her roles in Atlanta, Joker, Deadpool 2, and The Harder They Fall.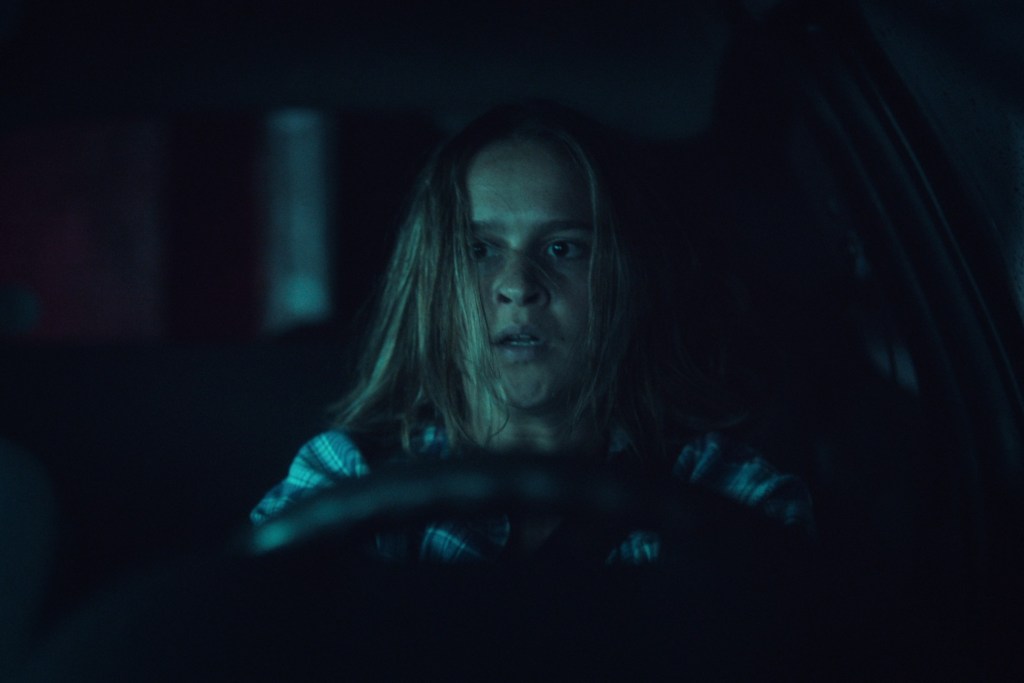 Clara Rugaard is Mazey Day
Clara Rugaard plays Mazey Day, a "troubled starlet" who is being hounded by paparazzi in the aftermath of a hit-and-run incident. You may recognize Rugaard from her roles in I Am Mother and Teen Spirit.
Danny Ramirez is Hector
Danny Ramirez plays Hector, another paparazzi eager to snap a pic of Mazey Day in this episode. Ramirez has recently appeared in The Falcon and the Winter Soldier, Top Gun: Maverick, No Exit, and Look Both Ways.
Demon 79
Anjana Vasan is Nida
Anjana Vasan stars in the episode "Demon 79" as "meek sales assistant" Nida, who is told she must do terrible things to prevent a disaster. Vasan has appeared in Black Mirror before as a Space Cop in the episode "Nosedive," though you may also recognize her from her roles in Killing Eve, We Are Lady Parts, Spider-Man: Far From Home, and Sex Education.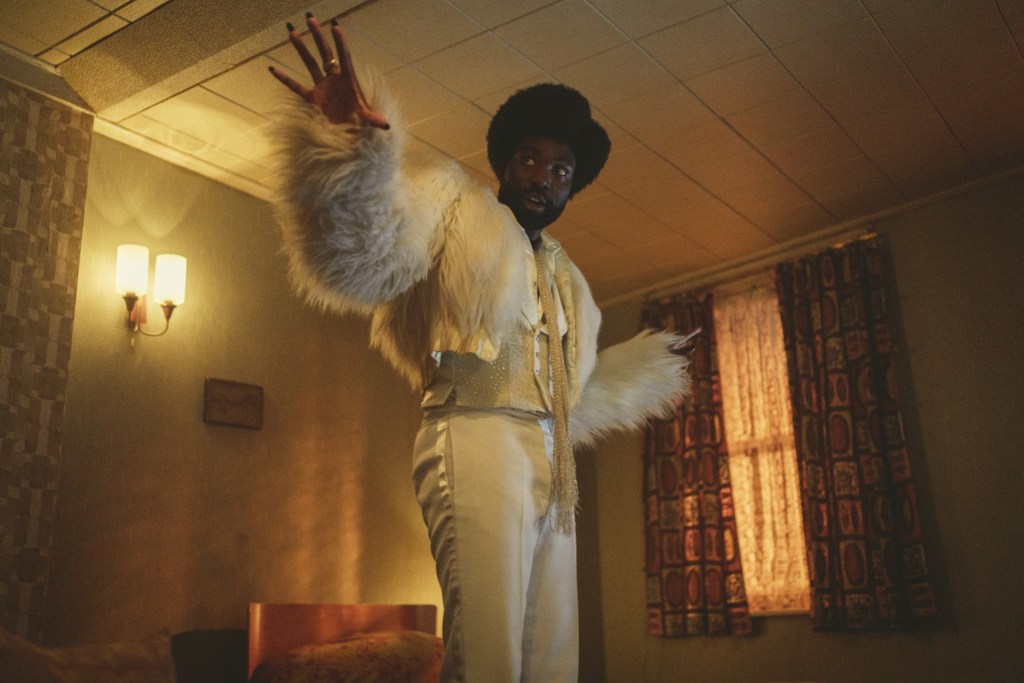 Paapa Essiedu is Gaap
Paapa Essiedu plays the mysterious character Gaap in "Demon 79." Gaap, according to episode co-writer and producer Bisha K. Ali, is not your typical trickster or "devil at the crossroads type." She says that "he always had a sympathetic core to him. There was this thread of softness to him." Essiedu is likely most recognizable for starring as Kwame in I May Destroy You, though you may also know him from Men, Gangs of London, and The Lazarus Project.
Katherine Rose Morley is Vicky
Katherine Rose Morley plays Vicky, a sales assistant who works with Nida in "Demon 79." You may recognize Morley from her roles in The Syndicate, Last Tango in Halifax, and Clink.
David Shields is Michael Smart
David Shields plays conservative politician Michael Smart in "Demon 79." Shields has also appeared in Doctor Who, The Crown, and Benediction.