News
Batwoman and Legends of Tomorrow Canceled: Are CW DC TV Shows in Trouble?
There will be no Batwoman season 4 or Legends of Tomorrow season 8. The fate of Naomi season 2 and the overall Arrowverse DC TV show plans remains unclear.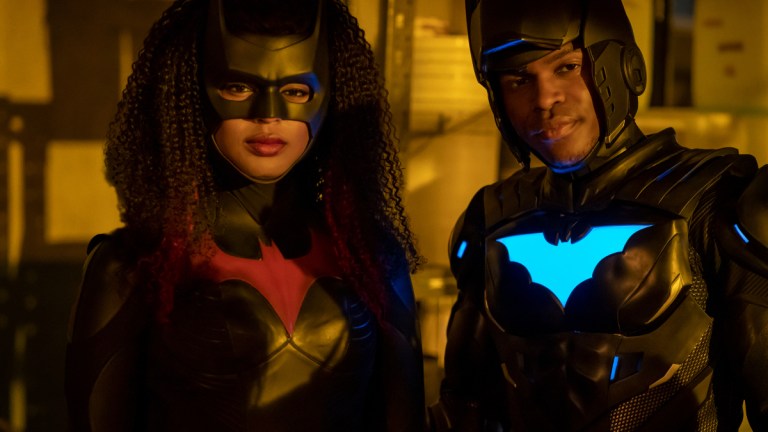 UPDATED WITH MORE BAD NEWS
In an unfortunate Friday afternoon news dump, the word is out that Batwoman and Legends of Tomorrow have both been canceled.
The Batwoman news came from showrunner Caroline Dries on Twitter in a message to fans.
"Just got the sad news that Batwoman will not be seeing a S4," Dries wrote. "I am bummed, but full of gratitude. What an honor to make 51 episodes. So many inspiring, brilliant people contributed to this series. Thank you producers, cast and crew. Thank you, fans! We love you."
It's a sad end for a series that had really hit its stride the last two seasons after a troubled start behind-the-scenes which continued to boil over for the next two years. Still, the season three finale worked well as a series finale, and Arrowverse TV shows are adept at bringing back characters from canceled shows as guest stars in other series as this season's The Flash event, "Armageddon," proved.
A few hours later, word broke that Legends of Tomorrow had also been given the axe.
Despite the fact that it finally introduced beloved DC Comics time-travelling superhero Booster Gold in its season finale and ended on a tremendous cliffhanger, the series also spent its final episodes giving many characters loving send-offs, potentially setting the stage for its cancelation. A vocal #RenewLegendsOfTomorrow campaign had been keeping up the pressure on social media, but ultimately it wasn't enough to save the Waverider crew.
Now the big question is, how many more Arrowverse shows are there going to be? At the moment, the only DC TV shows that The CW has in their arsenal that have been renewed for the 2022-2023 season are The Flash season 9 (which is currently rumored to be a shortened final season, much like they did for Arrow in its final year) and Superman & Lois season 3. Stargirl season 3 is also currently and will arrive later this summer. It's not technically part of the Arrowverse, however, and it has strong ties to HBO Max (after beginning its life on the now-defunct DC Universe streaming service), so its fate seems unrelated to some of its network-mates as of now.
Which leaves big question marks still hanging over one more DC show on The CW. The first is Naomi, executive produced by Ava DuVernay and which is currently airing its first season. It seems unlikely that the network would announce a cancelation before it airs its season finale on May 10.
There are two wild cards in all of this. The first is that The CW itself is up for sale, with Texas-based Nexstar media likely to take a controlling stake in it. As The CW is co-owned by Viacom and WarnerMedia, and with the latter's new corporate masters Discovery looking for efficiencies in the wake of their recent acquisition, an unprofitable area like The CW and its roster of relatively high-budget superhero shows seems like a target for contraction.
The other is that The CW has ordered a pilot for another DC series, Gotham Knights, which deals with a near-future Gotham City and an extended Bat-family of legacy heroes. Numerous characters have been cast, including Supernatural-alum Misha Collins as Harvey Dent. It's unclear if this is the kind of project that could move to HBO Max if it ends up not going forward at The CW, as the streamer already has its own roster of DC and Batman-related shows it's developing.
It seems that the latest we would hear about the final fate of Naomi and the Gotham Knights pilot (as well as whether The Flash season 9 will indeed be its final season) would be May 19, when The CW holds its upfront presentation. Hopefully that date will only bring good news for Arrowverse fans who have had a rough day.
EDITOR'S NOTE: An earlier version of this article only reported the Batwoman cancelation, as the fate of Legends of Tomorrow was still unclear. This article has been updated to reflect the late-breaking news.