News
Amazon's Ringworld Moves Forward with Game of Thrones Director
The sci-fi classic Ringworld is being adapted by Akiva Goldsman with Alan Taylor on board to direct.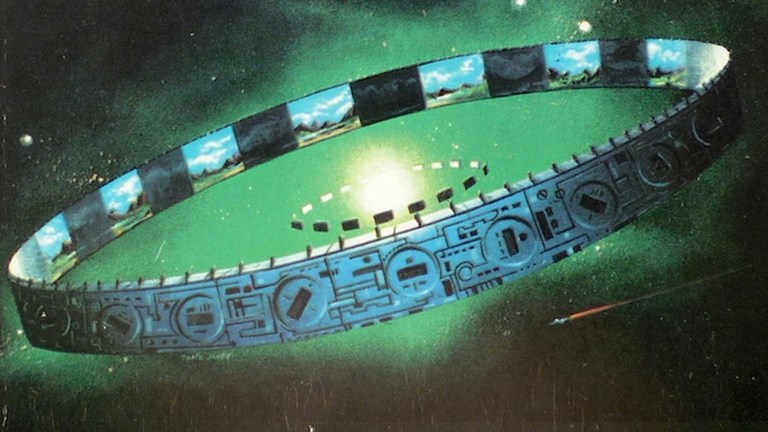 It was rather quietly announced last September that screenwriter and producer Akiva Goldsman had signed a deal with Amazon and its producing partner MGM to develop Larry Niven's classic 1970 science fiction novel, Ringworld, as a series. Now Goldsman confirms that the project is steadily moving forward.
Goldsman revealed in an interview with Collider that he is currently working on the script for the show, and that Alan Taylor is attached to direct the pilot. Said Goldsman, "Hopefully that will turn into an actual set of moving pictures, but God knows."
Ringworld tells the story of Louis Wu, a 200-year-old man who lives on Earth in the year 2850 and is recruited to go on a deep space voyage to investigate a gigantic, habitable artificial ring that orbits a distant star and was built by a now-vanished civilization. The book, known for its hard science concepts that influenced both numerous other sci-fi works and real-life scientific thinking about alien megastructures, was followed by four sequels and four prequels, all of which are part of Niven's "Known Space" series of novels and short stories that span approximately one thousand years of future human and alien history.
Taylor is one of the most experienced directors working in TV and streaming today, having helmed multiple episodes of series like The Sopranos, Sex and the City, Six Feet Under, Rome, and, perhaps most prominently, Game of Thrones, among others.
Amazon acquired Ringworld in 2017 after previous attempts to develop it at the Sci-Fi Channel/Syfy in 2004 and 2013 both stalled. The epic nature of the novel and the series of books it spawned fits alongside other epic genre sagas that Amazon has been developing and producing, such as The Lord of the Rings and The Wheel of Time (not to mention the now sadly abandoned The Dark Tower).
Said Goldsman, "I think that these big, comprehensive universes, there are very few of them still available, and I certainly think 'Known Space' is one of them, for those of us who were Larry Niven fans in our high school days. Niven's world, his universe, dare I say, is incredibly complex and nuanced, and Ringworld has always been this entry point. Better minds than mine have tried to crack it, but hopefully we'll do it this time."