News
Game of Thrones: House of the Dragon Prequel Eyes 2022 Release Date
The Game of Thrones prequel, House of the Dragon, is aiming to premiere on HBO sometime in 2022. There will be fire and blood.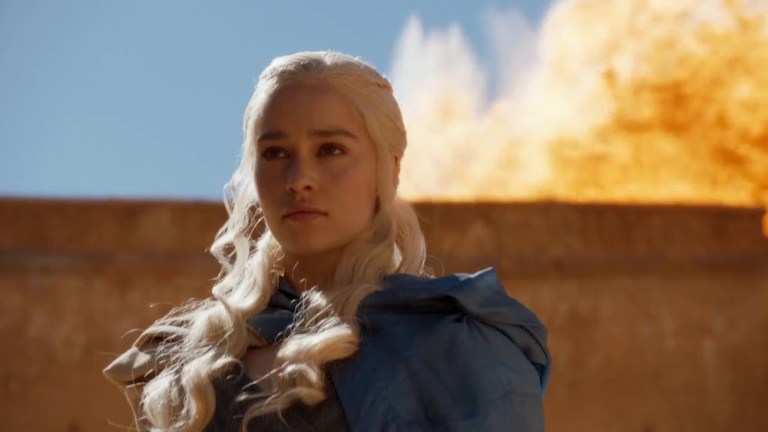 What's dead may never die. That might be a turn of phrase for the Ironborn, but it certainly applies to Game of Thrones as a whole, including the upcoming Targaryen prequel series. Given a surprising straight-to-order series by HBO last year, House of the Dragon is proceeding nicely, as confirmed by Casey Bloys, HBO's president of programming.
Speaking to press during the TCAs, Bloys revealed that the Ryan Condal and George R.R. Martin created Targaryen series is most likely going to premiere in 2022.
"My guess is sometime in 2022," Bloys told Deadline. "They are still writing."
House of the Dragon is supposed to be loosely based on the ancient Targaryen family history that predates Daenerys Targaryen's birth by at least several centuries. Pulling from Martin's book Fire & Blood, which is written as if it were a history tome about the Targaryens, HBO announced the straight to series project would pivot on the beginning of decline for the Targaryens about 300 years before Game of Thrones is set. While that is vague enough to suggest it may cover Aegon I's conquest of Westeros, we've since learned it's actually set about 80 years after that during a civil war between Targaryen factions that became known as the Dance of Dragons. We unpacked more of that sordid history here.
HBO made the move to order this previously unknown series in 2019 after shockingly cancelling Jane Goldman's own Game of Thrones prequel, which was expected to be titled The Long Night. Set eight thousand years before Game of Thrones and during the Age of Heroes, Goldman's series got a pilot order, which was shot in 2019. Goldman also enjoyed a lot of flexibility to tell an almost wholly unique story, which might've been the problem for HBO, in retrospect. Despite filming the pilot, HBO passed on ordering it to series, and now Bloys appears to suggest that its broad differences from the original series might've doomed it.
"One of the things I think Jane took on beautifully, which was a challenge, there was a lot more role creation because she set hers 8,000 years before the (mothership) show, so it required a lot more," Bloys said. "That is a big swing. One of the things about House of Dragons, there is a text, there is a book so that made it a little bit more of a road map for a series order."
House of the Dragon does indeed promise to tread much more familiar ground, as it involves platinum haired Targaryens and the dragons they ride doing fiery combat over the plains of Westeros. Martin took to his blog late last year to reveal he personally pitched House of the Dragon to HBO three years ago after suggesting the concept to Condal while discussing another potential Game of Thrones spinoff that did not come to fruition.
And with the show now scheduled for 2022, fans can officially begin gathering on the hype train. Our watch begins again.
David Crow is the Film Section Editor at Den of Geek. He's also a member of the Online Film Critics Society. Read more of his work here. You can follow him on Twitter @DCrowsNest.