News
Alex Rider Season 2 Confirmed by Sony Pictures TV, U.S. Deal Close
Sony Pictures TV's Alex Rider television series nabbed a second season renewal shortly after the show's U.K. premiere.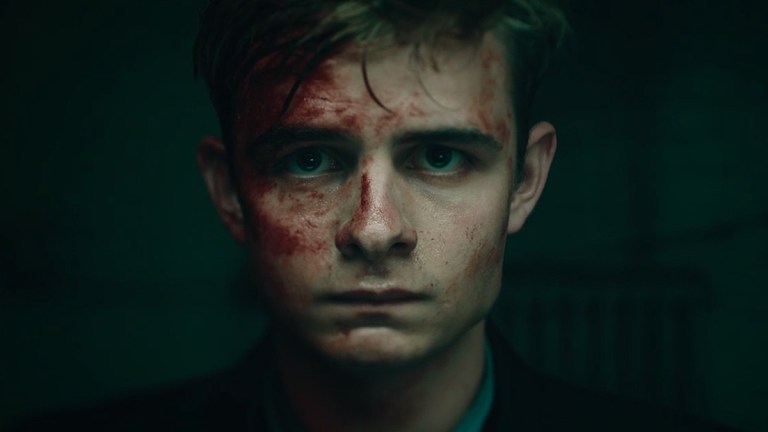 Alex Rider Season 2 is officially in the works at Sony Pictures Television.
Developed by screenwriter Guy Burt (The Bletchley Circle, The Borgias), and based on the bestselling book series by Anthony Horowitz (creator of U.K. WWII-era detective series Foyle's War), Sony's Alex Rider follows the titular teen (Otto Farrant), who discovers a family legacy in the spy game after his late uncle/adoptive father seemingly dies under mysterious circumstances. Subsequently recruited by MI6 subdivision the Department of Special Operations, Alex undergoes a transformative training process for a job that uproots his adolescent life.
The second season renewal of Alex Rider arrives, via Deadline, shortly after the TV series made its June 4 debut, specifically in the franchise's homefront, on Amazon U.K. However, while it has yet to arrive in most countries, including the U.S., Sony is reportedly close to landing a deal for platforms in the U.S., Australia and China. The show, conceived by U.K. indie company Eleventh Hour Films, saw Sony Pictures TV's international arm become a financial boon in a 2018 deal that yielded the rights, although the process to find a platform proved lengthy. Incidentally, the show's June debut represented a quick turnaround after the distribution deal with Amazon was finalized a mere month earlier. The show also has platforms set in Sweden, Denmark and Norway.
Otto Farrant fields the—as it turns out ongoing—title role on Alex Rider, having been seen on TV miniseries such as Mrs. Wilson, War & Peace and The White Queen. He is joined in the cast by names such as Brenock O'Connor (Game of Thrones), Vicky McClure (Line of Duty), Ronkẹ Adékoluẹjo (Doctor Who), Andrew Buchan (Broadchurch) and Stephen Dillane (Game of Thrones).
At the time of this writing, Alex Rider is enjoying an impressive Rotten Tomatoes score of 83% by critics and 100% by audiences—intrinsic subjectivity of those metrics notwithstanding. Regardless, despite the show's obvious derivative hybrid of a James Bond outing with teenage tropes, it seems to bring a timely touch of escapism that audiences are widely craving in the nightmare year of 2020. Moreover, the series, in achieving its renewal, has already successfully surpassed its predecessor live-action iteration, 2006 film Alex Rider: Operation Stormbreaker. Headlined by Alex Pettyfer as the teen spy, the movie was anemic at the box office, having earned just $677,646 in the U.S., and a total of $23.9 million worldwide, thusly rendered a forgotten offering.
Alex Rider Season 2 Release Date
Alex Rider Season 2 may not have a release date to cite as of yet, but production company Eleventh Hour is reportedly planning to resume production sometime later this year. Consequently, it will be at least a full year from the June 2020 premiere before Season 2 would conceivably arrive, making summer 2021 the earliest possible premiere window.