News
Agents of SHIELD Season 7: Patton Oswalt Confirms Return
The upcoming final season of ABC's Agents of SHIELD will see Patton Oswalt return as a new character.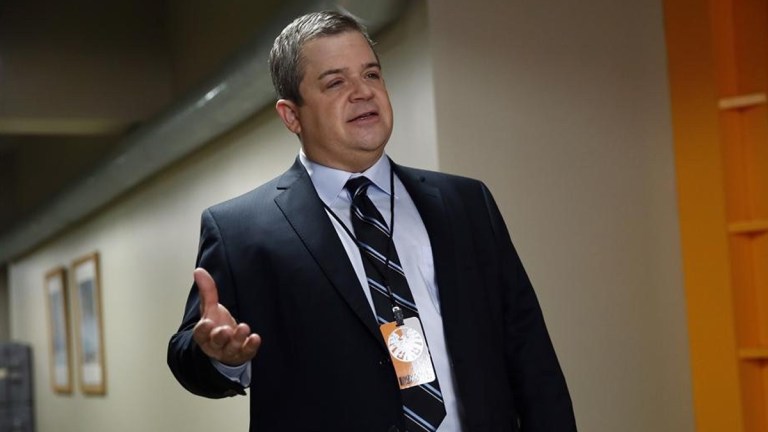 The final season of Agents of SHIELD premieres in a matter of weeks, destined to be a bittersweet affair for fans of the long-running ABC series that was a cross-medium experiment for the Marvel Cinematic Universe during a crucial growth period. However, with the season loaded with surprises, there's plenty of sweetness to offset said bitterness—case in point, the return of recurring fan-favorite cast member, Patton Oswalt.
Oswalt will be back for Agents of SHIELD's goodbye tour in an early Season 7 episode, as reported by CBR, and subsequently confirmed by the actor on Twitter. However, those merely expecting a perfunctory walk-on of Oswalt's character(s), the SHIELD operative identical twin brothers of the Koenig family, may have to adjust their expectations, since it has been made clear—both in the report and a tease by Oswalt himself—that he'll play a new character.
Indeed, with Season 7 set—per the events of the Season 6 cliffhanger—in the early 1930s amidst an ongoing conflict with time-traveling alien A.I. species the Chronicoms, a picture supplied by the CBS report shows Oswalt dressed in era-appropriate attire, seemingly behind the bar of a speakeasy with some flaming cocktails, rocking a mustache. Consequently, one might speculate that he's playing an ancestor of his contemporary Koenig sibling characters, twins Eric, Billy, Sam and Thurston, all of whom come from a family known to be loyal to SHIELD. Yet, said family loyalty would prove fatal for Oswalt's first Koenig role, Eric, who—as a lanyard-obsessed SHIELD agent who ran a secret bunker for Nick Fury—was killed by team member Grant Ward (Brett Dalton) after discovering Ward is a HYDRA spy. However, the legacy—and the lanyard fixation—of the Koenigs remained a sporadic presence throughout the series in the form of Oswalt's role(s) as the other siblings.
Of course, Oswalt's return will occur in a season that's destined to be teeming with time-related exploits; a notion that's implied by the 1930s setting, a period from which the action will likely expand. Moreover, the SHIELD team will be heading into this Depression-era conflict with their late leader, Agent Phil Coulson (Clark Gregg)—or, rather, a Life Model Decoy (LMD) android facsimile of the man that perfectly emulates his personality (it's like Westworld minus the obligatory nudity).
Interestingly, Oswalt's return comes after another recently revealed surprise for Agents of SHIELD Season 7 in the form of an exciting throwback to ABC's gone-too-soon MCU series, Agent Carter, with the return of that show's co-star, Enver Gjokaj, who will reprise his role as Daniel Sousa, a member of SHIELD-precursor organization Strategic Scientific Reserve (SSR), where he was a cohort of Peggy Carter (Hayley Atwell), with whom romantic tension slowly built across the series. Yet, with the season's initial 1930's setting being a time about a decade before the events of his series, it will be interesting to see how Sousa's presence is reconciled. Indeed, it could be the case that the SHIELD team meets Sousa after another time jump to a post-Agent Carter era, catching us up on what happened to him.
As for Oswalt, this return to Agents of SHIELD will complement other things he's been doing recently for Marvel in the form of voice work, starting with the 2017-2019 Spider-Man animated shorts as Uncle Ben and the Chameleon. Plus, he'll voice the title role on the Hulu-bound M.O.D.O.K. animated series, giving life to a classic supervillain and leader of sinister mad scientist cabal A.I.M. whose giant mutated head appropriately matches his ego.
Marvel's Agents of SHIELD premieres its final season on ABC Wednesday, May 27 at 10/9c.