News
When Will Agents of SHIELD Return with New Episodes?
The return of Agents of SHIELD season 7, the final run for the popular Marvel show, will be both sooner than expected and not soon enough.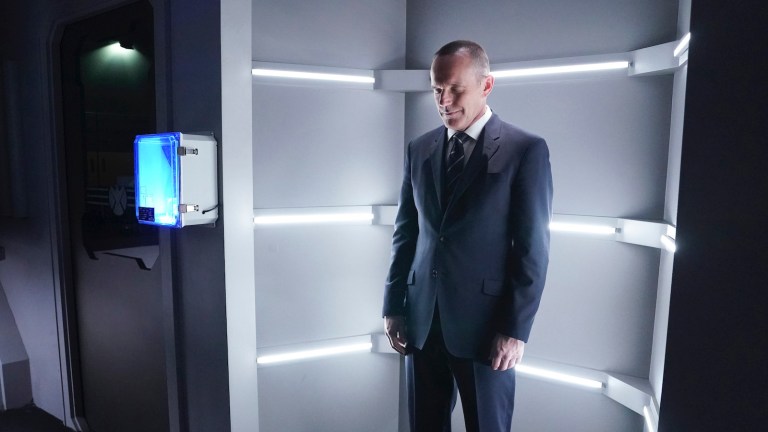 Although fans should have acclimated to the long wait between seasons of Agents of SHIELD once the episode count dropped to thirteen last season, but the wait for season 7 has felt even more interminable than usual because of the sad fact that the story is coming to an end. Luckily, some holes in the ABC schedule have forced the network to move its summer programming up a month, and this includes a May 27, 2020 release date for the final season premiere of Marvel's last remaining television drama from the pre-Disney+ era.
Like many networks, ABC has had to deal with the shutting down of several productions in process for its spring schedule, and many of the shows that would have been released in June as part of the network's "Summer of Fun & Games" came early this year. That being said, Agents of SHIELD did have an early May release for season 6, so the May 27th release date isn't too far off.
Interestingly, Agents of SHIELD will be back to airing on a weeknight again for the first time since it moved to Fridays in season 5. Although originally a Tuesday night show, the series moved to Fridays at 10 p.m. before moving to a friendlier 9 p.m. timeslot in season 6. The final season will now be on Wednesdays at 10/9c on ABC which one could say is a way of splitting the difference.
When last we left the team, they had just held off the shrike invasion, and with the narrowly avoided death of one character came the unexpected resurrection of sorts of the seemingly unkillable Philip J. Coulson. The official description of Agents of SHIELD season 7 from ABC reads as follows:
"Coulson and the Agents of SHIELD are thrust backward in time and stranded in 1931 New York City. With the all-new Zephyr set to time-jump at any moment, the team must hurry to find out exactly what happened. If they fail, it would mean disaster for the past, present and future of the world."
Agents of SHIELD is no stranger to time travel, having leaped into the future in season 5 before returning the team to the present in its mid-season finale. It also used the paradox of this repeating loop to save beloved character Leo Fitz from certain death. With season 7 heading to the past, speculation is rampant about a possible Agent Carter connection or at least a visit to the Strategic Scientific Reserve (SSR), the precursor to SHIELD.
Thank goodness ABC sent Agents of SHIELD one month into the past from where we were expecting it to be so that we could enjoy the final season that much earlier.